Sue Steen – Chief People Officer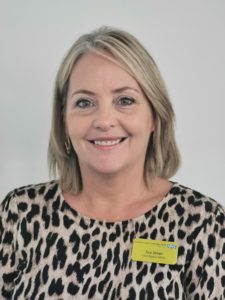 Sue joined the Trust in April 2021. She has over 30 years' experience of working in the public and not for profit sector, starting her career as a graduate trainee in Local Government with Coventry City Council.
She was previously Deputy Chief Executive, People and Organisational Strategy, at St John in New Zealand where she lived for four years. Prior to this she was the Director of Corporate Services at the National Crime Agency and previously Director of Human Resources and Governance at South Western Ambulance NHS Foundation Trust.
Sue has a Human Resources and Organisational Development background and is passionate about employee engagement, building high performing teams and creating positive working environments where people can thrive. She is motivated by working in public and health related services that make a difference in people's lives.
Sue is married to Steve, and between them they have four grown children. She loves travelling, theatre and spending time with family and friends.