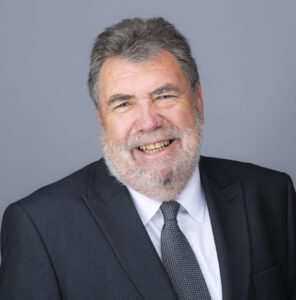 David started as Chair of the Trust Board on 8 May 2017. He was previously Ministerial Advisor on Private Sector Involvement and Public Private Partnership to the Minister of Public Health in Qatar.
Since 2011 he was Executive Director of Corporate Development at Hamad Medical Corporation, the main public hospital provider in Qatar. Over that time he has also been Chair of Sussex Health Care Audiology Ltd, a business delivering age-related hearing assessments in the community in Surrey, Sussex and Berkshire, and a Director of Clearview Healthcare, a Delhi-based company providing operator managed equipment services to the growing private hospital market in India.
Prior to moving to Qatar, David worked in the independent health sector, including being director of his own consulting company and heading up Business Development for Medihome Ltd, a successful acute home healthcare provider.
David was an NHS chief executive from 1991 to 2003, including the Chelsea and Westminster Hospital NHS Trust and the Oxford Radcliffe Hospitals NHS Trust.
Originally a Chartered Accountant, David worked in publishing, property services, the brewing industry, an industrial starches business and in the City, before joining the NHS as a Finance Director in 1990.
David, who is married and has a grown up family, has strong links with Kent, having spent his childhood himself in Meopham and Sittingbourne, and currently lives in Maidstone and in Witney in Oxfordshire