Wayne Wright: Non-Executive Director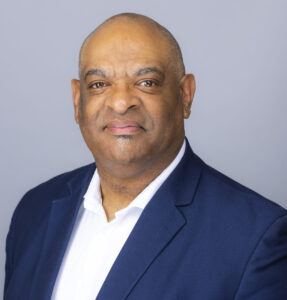 Wayne joined the Trust Board in January 2022. He has worked in some of the most celebrated corporate entities as well as fast-growing, medium-sized businesses at senior and board levels. His experience is in the building of businesses from the bottom up with a clear understanding of the strategic elements essential in driving successful growth. With a scientist background he is named on nine patents.
Wayne has investments in healthcare businesses in the UK and US, and for the last 20 years has led [W]sq solutions, a small boutique entrepreneur coaching organisation that works with fast-growing businesses in accelerating growth and profitability.
His corporate and turnaround experience for venture capitalists and the serving of those high growth businesses have created learning and principles that have been packaged into his book, The Ten Commandments of Business Growth and discussed in depth through his new breakthrough online course for business leaders and their executive teams 'Business Growth, Strategy and Execution Course'.
Wayne is active in the Maidstone community where he has lived for over 20 years with his wife and grown up family. He currently owns Maidstone Warriors Basketball Club, the largest youth basketball club in the Kent region and active in his local church, The Vine, which has a strong reputation in the Maidstone community and schools for supporting those in financial and physical need.