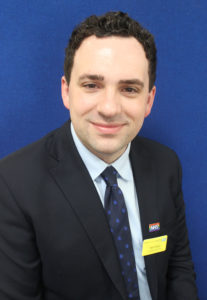 Sean joined the Trust as Chief Operating Officer designate in November 2018 and became the substantive Chief Operating Officer and member of the Trust Board on 3 December 2018.
Sean has a broad experience working within a variety of healthcare settings, but has spent most of this time in the acute setting in hospitals such as St George's NHS Foundation Trust and Epsom and St Helier Hospital, where he held a number of senior managerial roles.
Sean is passionate about improving clinical engagement and patient care across the Trust, and has a strong track record in improving hospital operational performance whilst delivering a number of high profile clinical strategic changes, most notably the development of the 24/7 Thrombectomy service at St George's.