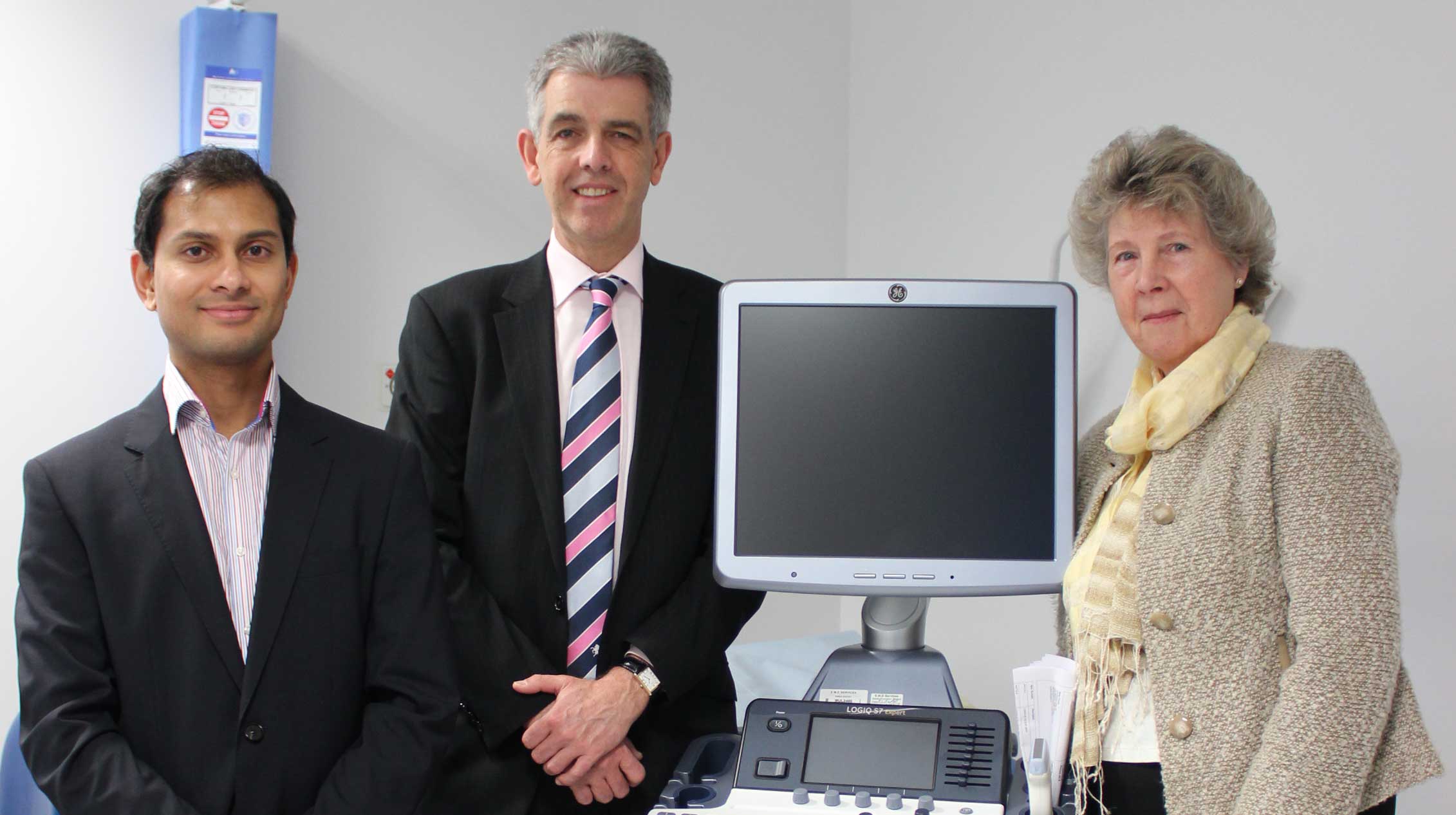 Tunbridge Wells Hospital League of Friends was formed following the merger of Pembury Hospital League of Friends and the League of Friends of Kent and Sussex Hospital in 2012.
All the members of the Council give their time and expenses voluntarily. Over the years we have raised millions of pounds and all the while members of the public generously continue to support us with donations, legacies and events, we will help to provide equipment and amenities to enhance the stay of hospital patients.
Current projects the League is supporting include an ongoing diabetes project for £250,000, Spirometry Testing Equipment at £4,700 and sofas for our Maternity unit at a cost of £1,248.
Viscountess De L'Isle of Penshurst Place is our President. The Committee, which is chaired by Gary Purdy, is enthusiastic and committed and we are involved in raising funds and telling people about the work we do. Just because we have a new hospital we must not become complacent and think that our work is finished. We still have patients and staff to consider and to help and their needs will continue. There are many ways in which to support the hospital through the League and we would be delighted to welcome volunteers to our ranks.
If you would like to join the Friends, contact our Membership Secretary, George Brand via email@friendsoftwhospital.org. We are also currently looking for more volunteers to join our friendly Council dedicated to raising money, ensuring the funds are spent wisely and spreading the word about the work we do – email us at email@friendsoftwhospital.org.
Please visit our website for more details of what we do a www.friendsoftwhospital.org
Donating to the League of Friends
One of the easiest ways to support us is by making a donation. This might be a regular payment or a one off sum. You can donate via our Just Giving page.
Alternatively you can send a cheque to The League of Friends of Tunbridge Wells Hospital, c/o Tunbridge Wells Hospital, Tonbridge Road, Pembury, Tunbridge Wells
Kent TN2 4QJ. Or make a direct payment to our bank – sort code: 40-52-40, account number: 00010942.
Legacies – you can also help us by remembering The League of Friends in your will. For more details please contact our Treasurer, Thelma Huggett via email@friendsoftwhospital.org
Additionally, you can raise  funds for the League of Friends  when you shop on line at no cost to yourself at easyfundraising.org.uk. When you make a purchase with one of the 2700 plus participating retailers that retailer will make a donation to the League of Friends of Tunbridge Wells Hospital.