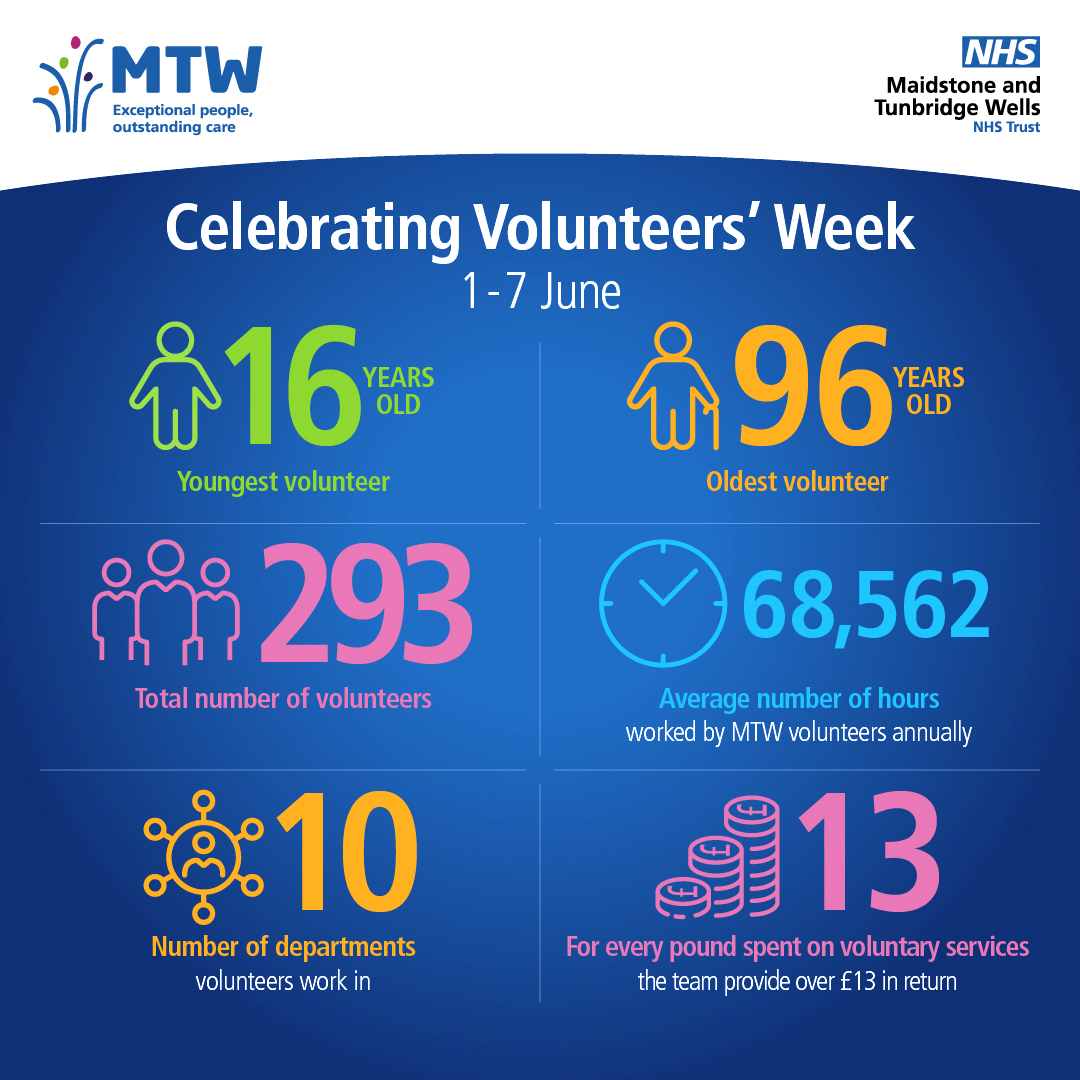 Volunteers' Week runs from 1 to 7 June and is an annual celebration of the contribution millions of people make across the UK by freely giving their time, skills and expertise to help and support other people.
Here at MTW we have a team of almost 300 volunteers working in 10 departments across the Trust doing everything to help our patients and staff from taking patients to the correct places, supporting our Grounds & Gardens team, to assisting medical staff with taking samples to the labs. They range in age from 16 to 96 years young and bring a wealth of experience and smiles to our hospitals.
To celebrate the week we are highlighting some of our volunteers by sharing their stories with you throughout the week – you can read their stories here!