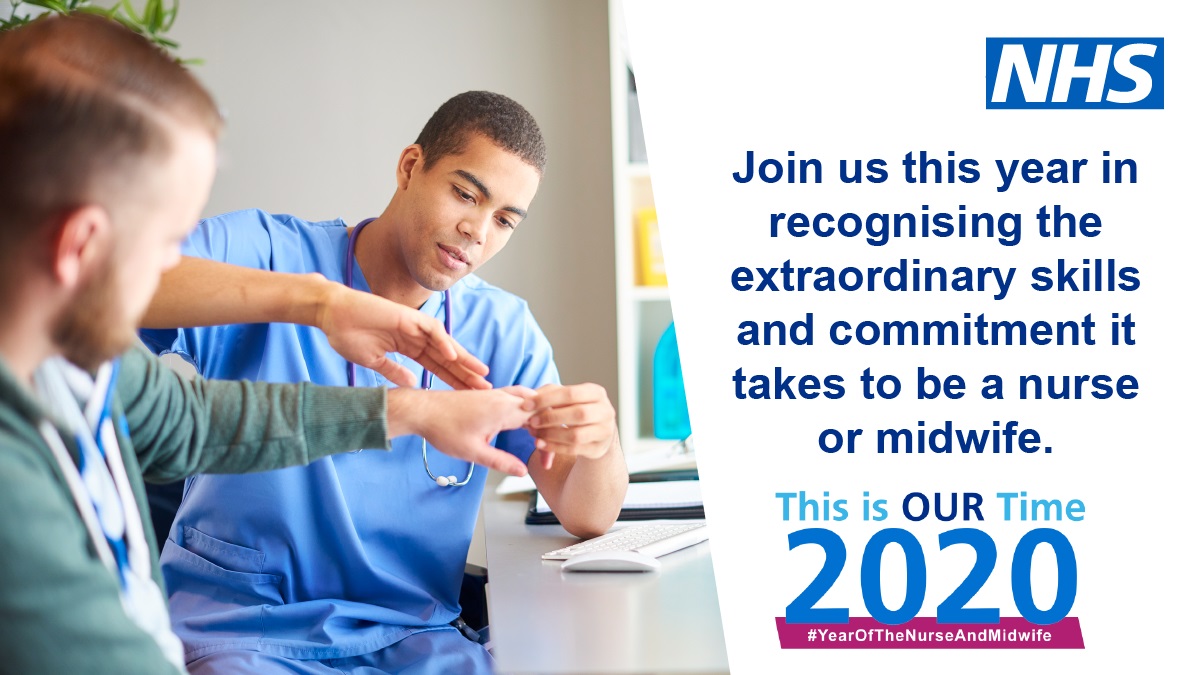 To mark the 200th birth year of pioneering nurse Florence Nightingale, 2020 has been designated 'International Year of the Nurse and Midwife' by the World Health Organization (WHO).
The yearlong campaign aims to shine a spotlight on the vital role nurses and midwives play within the NHS.
To celebrate Maidstone and Tunbridge Wells NHS Trust is inviting patients, past and present, as well as family members, to get involved by sharing their stories about how its nurses and midwives have had a positive impact or made an extraordinary contribution to their life. Those touching tales will then be shared by the Trust throughout the year to help highlight the work which is carried out by nurses and midwives 24 hours a day, seven days a week.
Chief Nurse Claire O'Brien said: "This is a fantastic opportunity to showcase the amazing work carried out by our nurses and midwives so I'm really hoping the public will get behind the campaign and share their stories with the Trust so we can celebrate and highlight the work they carry out 365 days a year.
"Over 1,730 nurses and midwives are currently employed by Maidstone and Tunbridge Wells NHS Trust. They are, without a doubt, at the very heart of all the services we provide via our hospitals in Maidstone and Tunbridge Wells as well as our birth centres in Maidstone and Crowborough and the community.
"Our nurses and midwives have touched the lives of so many people over the years, including patients and family members – from helping to bring babies into this world or supporting someone recovering from surgery, through to caring for patients who are sadly coming to the end of their life.
"They work tirelessly alongside all members of the multi-professional team to ensure our patients receive the very best possible care at the right time and in the right place. I like many others here at the Trust, are extremely proud of our teams and the skills they bring to our wards and departments and this campaign will help give them the recognition they so rightly deserve."
People are invited to share their stories about how an MTW NHS Trust nurse or midwife has made a positive difference to their life by commenting on an existing post on the Trust's Facebook and Instagram accounts, or by tagging @MTWnhs on Twitter, and using the hashtags #YearOfTheNurseAndMidwife #mtw2020 #nurses #midwives
Stories can also be submitted by downloading a form which is available here.
Once completed simply email it to mtw-tr.communications@nhs.net with Year of the Nurse and Midwife 2020 in the subject line along with any photos you might like to include.
Those unable to download the form can still submit their stories by sending an email to the same email address – mtw-tr.communications@nhs.net