We have over 7,000 members of staff at Maidstone and Tunbridge Wells NHS Trust who all work as one team to deliver the best possible care for our patients within the Kent Oncology Centre. From consultants to porters, radiotherapists to secretaries, therapists, physios, our lab teams and beyond, every colleague at the Trust is here for you.
You can get to know just some of our team below who work across our sites at Maidstone Hospital, Tunbridge Wells Hospital and Canterbury.
At MTW, we also have 70 cancer CNS's providing outstanding care to some of our most in need patients every day and helping them and their families through their cancer journey, covering areas including haematology, palliative care, acute oncology, breast and urology.
Clinical nurse specialists use their expertise to assess, diagnosis and treat patients and their role often extends to other areas such as research.
They work within the tumour site multi-disciplinary team to ensure the patients' journey has continuity, support and care. Responsibilities includes holistic support to the patients and the significant supporters, specialist advice to patients, families and clinician and helping to sign post to other services. They can follow patients for many years and are usually the first point of contact when a patient requires any support.
You can find out more about the role by reading below about the experiences of just three cancer CNS's we have here at MTW.
Gaynor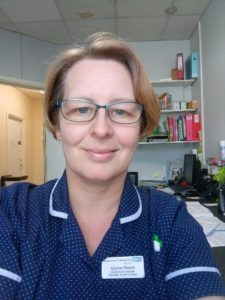 Meet Gaynor Reeve – who has almost 20 years of experience in the NHS, across a number of roles before starting her CNS journey. Find out more about Gaynor's career by reading on below…
Tell us about your career so far…
I started in the NHS in 2004 as a clinical support worker and was seconded to do my nurse training. I qualified in 2009 and have worked in both surgical posts and medical. I joined MTW in 2011, starting on Cornwallis Ward at Maidstone Hospital before moving to Pembury where I helped set up the Wells Suite when Tunbridge Wells Hospital opened. From these roles I've always had an interest in specialising as a cancer nurse, mainly for personal reasons as family members have had treatment for the disease. I saw my post advertised and applied and here I am 10 years later!
Why is the CNS role so important?
To me the CNS role is important because it provides and reinforces relevant information. We act as a liaison with other professionals and agencies, when necessary, to improve cancer care for patients. We do our best to improve quality and experience of care for patients, reinforcing patient safety and demonstrating leadership I understand that for some this role would be difficult but it can also be very rewarding, knowing that you are able to help and support patients at a very mentally and physically distressing time in their lives.
What is one of your favourite moments within the role?
When one of my patients came to visit and brought her baby with her that she thought she would never have.
What do you most enjoy about your role?
I love that I am able to help and support patients, helping to take the fear factor out of their diagnosis and treatment.
What do you love about working for MTW?
As a department the support from both my team and from my managers has been exceptional on both a personal and professional level and I cannot imagine working anywhere else in the near future.
Sanghajit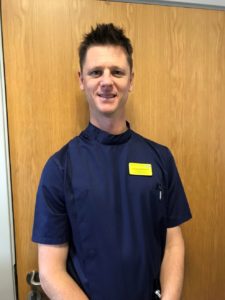 Working as a Palliative Care CNS, Sanghajit's NHS career spans 14 years. He's still quite a new face at MTW after joining the team last year. Read on to find out more about Sanghajit's role and experience…
Tell us about your career so far…
I trained as a nurse straight out of high school (in Australia where I am from). I worked in mental health initially then went into many, many different areas and worked in London for around 12 years. Eventually I settled into palliative care after becoming a ward manager in a specialist palliative care unit in Whipps Cross Hospital. From there, I became a Palliative CNS in Greenwich and joined MTW last year.
Why did you want to become a Palliative Care CNS?
The patient contact. I like to make a difference to individuals and make those personal connections with patients and their families.
What makes you passionate about your job?
It fits with some of my deepest values in life.
Why is the work of the Palliative CNS so important?
We take a very global view of the situation and draw out what is important to the patient and their family. We also tend to make people feel a lot better.
Why would you encourage others to become a Palliative CNS?
I encourage people to become Palliative Care CNS's all the time, especially if I see them practicing with the right aptitude and interest in making care personalised. Each palliative care patient requires a new approach and individual plan and you need to be a nurse who is thinking about the bigger issues in a patient's situation and journey.
What do you love about your role?
Having a role in every department of the hospital and working across such a broad array of teams. I also love it when I have time to give a patient a shave when their beard has grown too long!
Rudo
The spotlight now shines on Rudo, who started her NHS journey with MTW seven years ago as a newly qualified nurse. Read on to find out more about Rudo's role and experience…
Why is the work of the Cancer CNS so important?
When someone is diagnosed with cancer they need a professional to support and guide them and sometimes explain in simple terms so they can make informed decisions.
Tell us about a normal working day in your role?
Every day I am in clinic and helping patients whenever needed. Calling patients and giving advice over the phone. No 2 days are ever the same. It is a very busy but rewarding role and provides a great opportunity to work with very experienced members of staff such as surgeons and other CNS's.
What has been the best moment of your career in this role so far?
When a patient came back to thank us after all their treatment is finished and they actually stated that they were so scared but because they knew if they needed support we would be there for them. The feedback we get is very heart-warming.
What do you love about working for MTW?
It is a multicultural environment.  During this pandemic the Trust has been very supportive of its staff.
What makes you passionate about your job?
I am doing what I love to do and helping people who are going through cancer treatment. It is a fulfilling job knowing that I can offer some help and support during such a difficult time.