The Wells Suite
The Wells Suite Private Patient Service managed by Maidstone and Tunbridge Wells NHS Trust. All proceeds from the service are reinvested into our NHS services at Maidstone and Tunbridge Wells hospitals.
Benefits of using our Private Patient Services include:
Safe, high-quality and consultant-led services
Choice of consultant, appointments or admission
A multidisciplinary team of experts
A dedicated caring team
Clear, consistent communication
Bespoke hospitality including varied menu choices and additional extras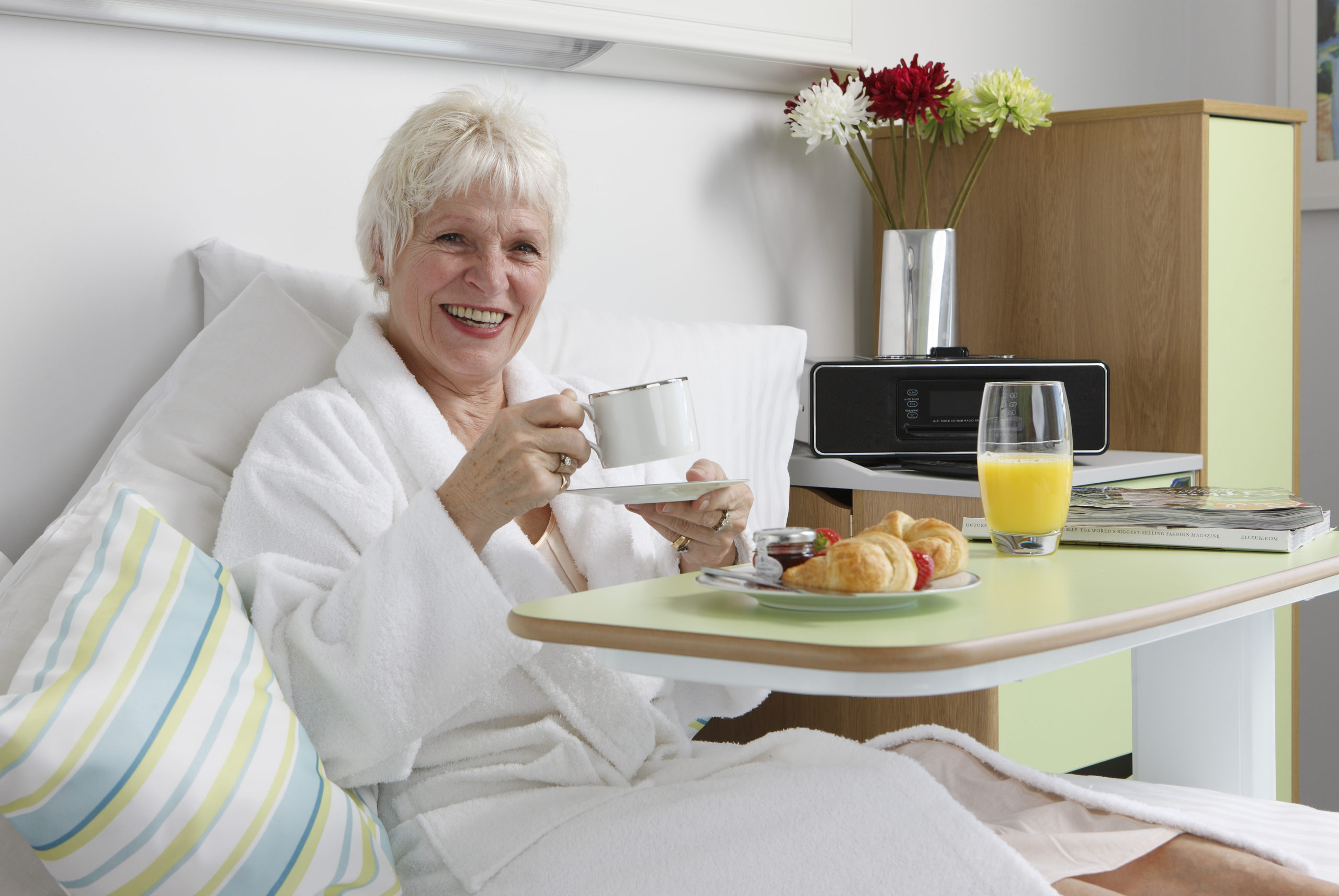 Reassuringly safe
Consultants covering a wide range of specialities treat patients privately at Maidstone and Tunbridge Wells hospitals.
The CHKS accredited Kent Oncology Centre at Maidstone Hospital provides state of the art cancer treatment with oversight by speciality oncology consultants. There are also outpatient facilities at Maidstone Hospital.
The main inpatient site for surgery is located at Tunbridge Wells Hospital  with JAG-accredited endoscopy services and access to critical and specialist units, offering patients a high level of reassurance rarely found in private hospitals. This includes:
On-site specialist and sub-specialist consultant expertise
Intensive care support for complex care
In-house support including diagnostic and therapy services
The state-of-the-art diagnostic facilities at Tunbridge Wells Hospital mean we can offer private patients rapid access to some of the most advanced medical imaging technologies in the UK.
We employ the latest techniques to assist with early diagnosis of heart disease and the detection of cancer, including Magnetic Resonance Imaging (MRI), Computerised Axial Tomography (CT) and Positron Emission Tomography (PET) scanners.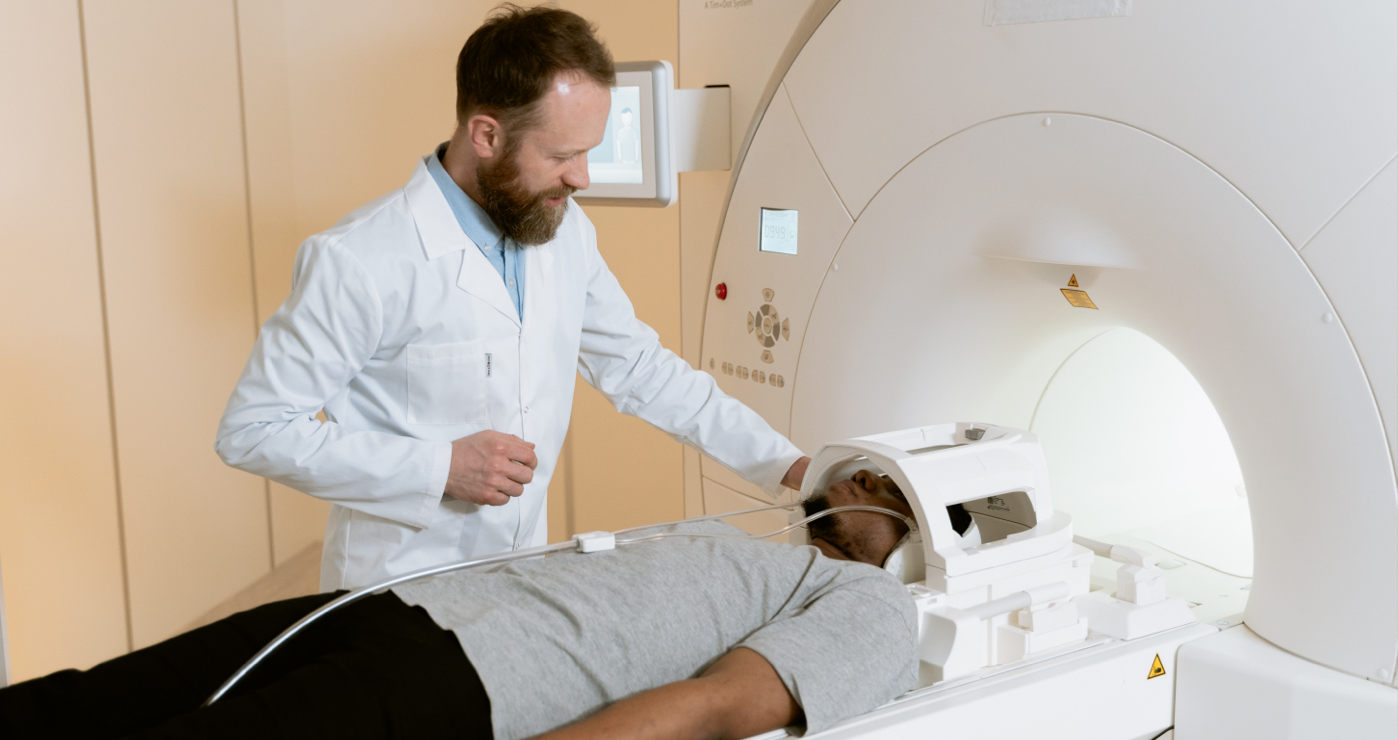 Supporting NHS services
The money generated by our private patient service is invested into our NHS services, so patients and consultants can be confident that they are supporting the Trust's NHS services for the wider population.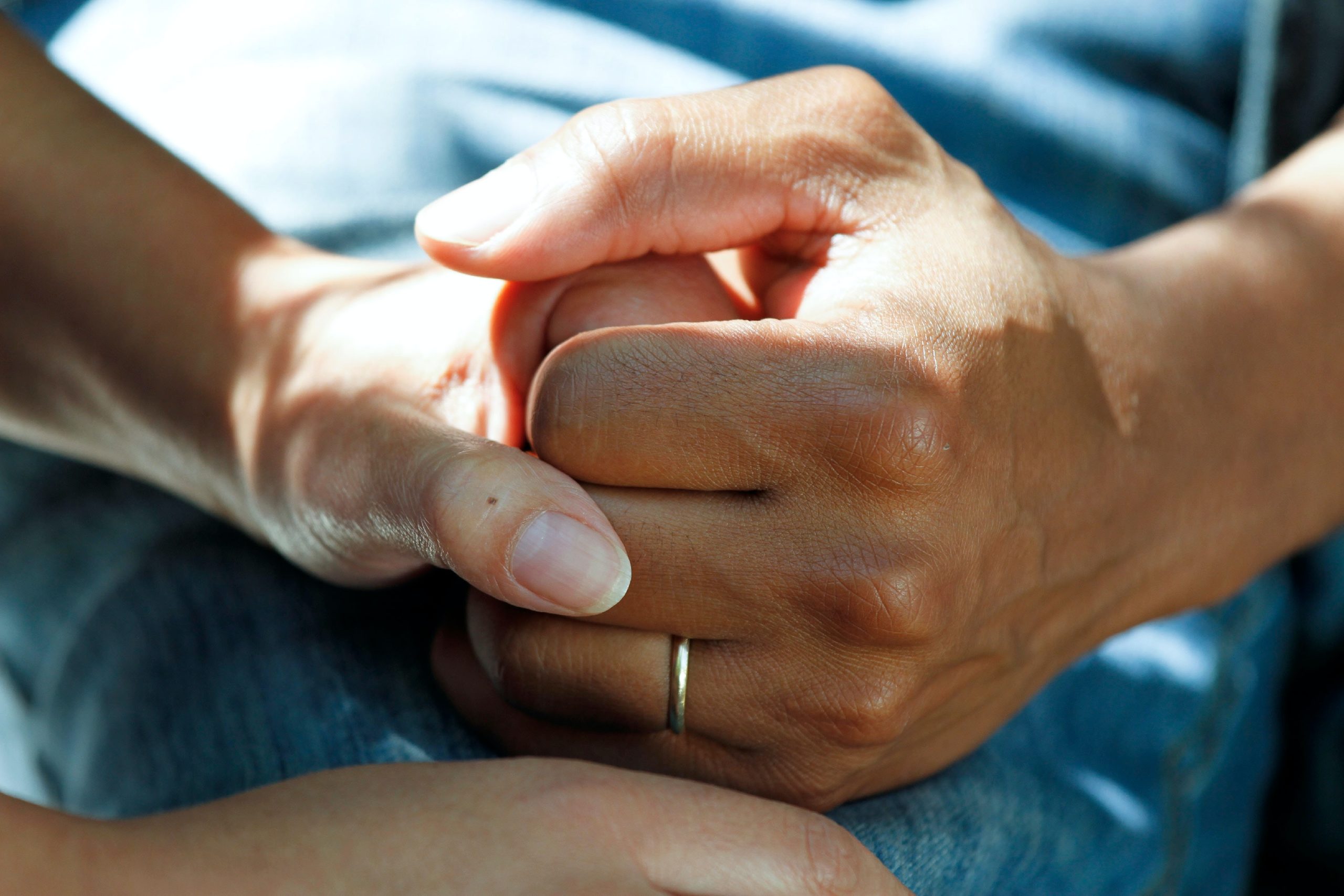 Our facilities
Our private en-suite rooms include a television, including Amazon fire sticks for personal account use for apps such as Netflix, Amazon Video, BBC iPlayer etc. We provide towels, towelling bathrobe and slippers, along with complimentary shower gel, shampoo and conditioner.
We have dedicated Hospitality Assistants to ensure you are well looked after during your stay. This includes offering a dedicated private food menu plus tea, coffee and other refreshments and a daily newspaper on request – all of which are complimentary.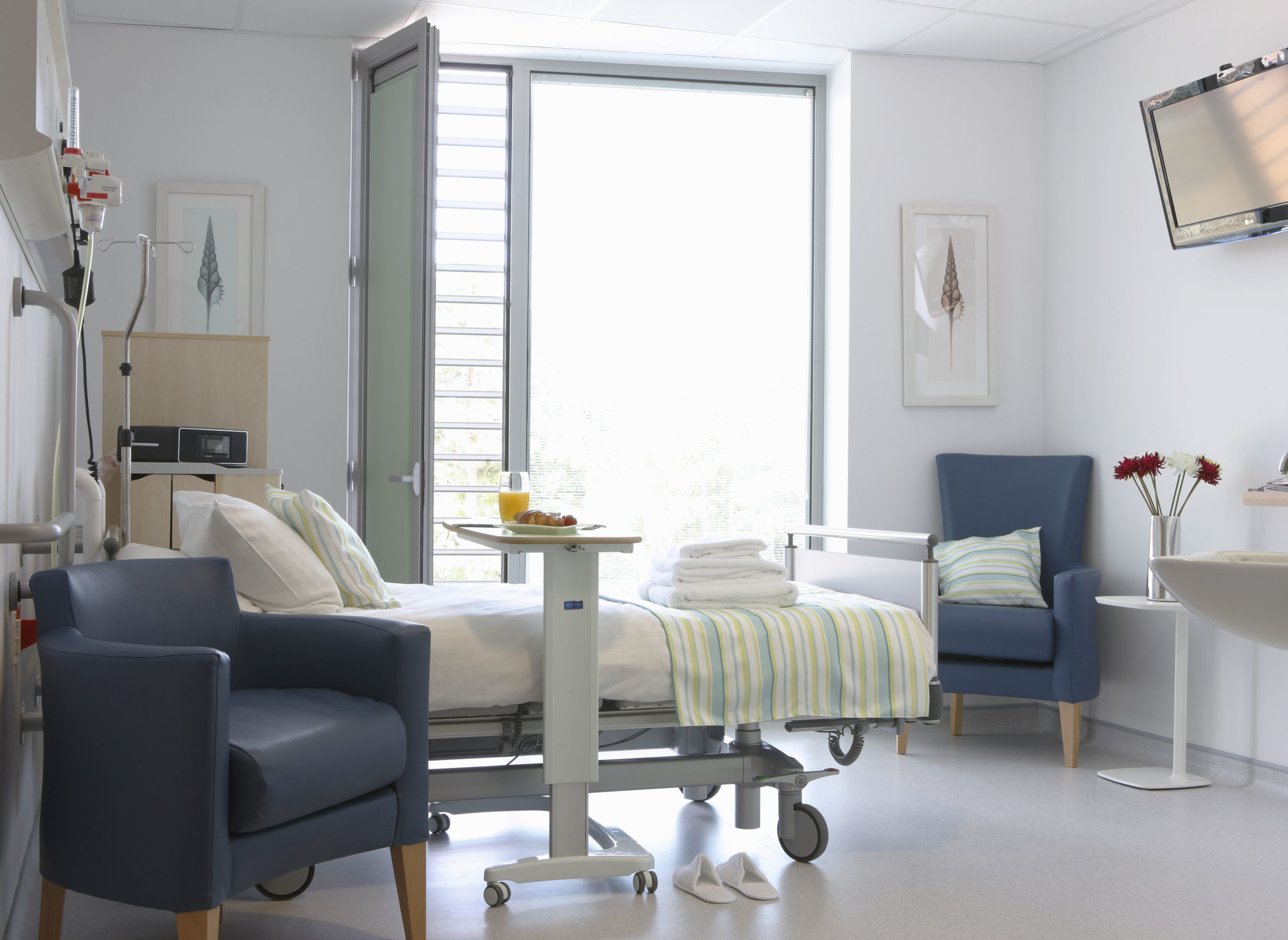 Emergency care facilities
The Wells Suite has direct access to any additional help a patient may need, including specialist care and monitoring.  Should things not go to plan (as they can in any medical procedure), patients can be transferred to our on-site intensive care unit, high-dependency unit or coronary care unit.
If you need urgent care you'll receive it instantly, without needing to be transferred to another hospital.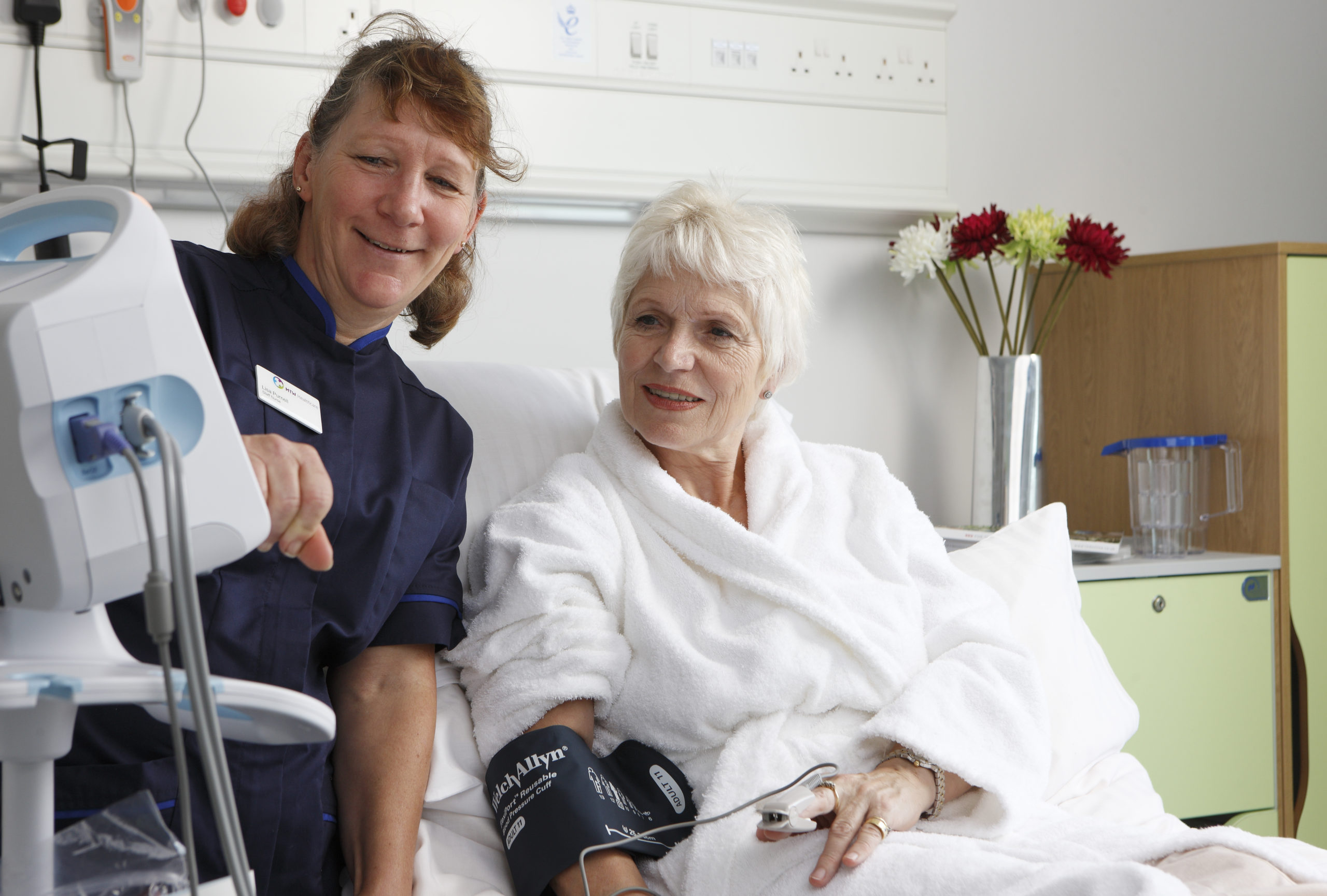 Insured patients
The private patient service at Maidstone and Tunbridge Wells NHS Hospital is recognised by all major private health insurance companies.
Self-pay
If you are interested in paying to be treated privately, our private patient team are happy to advise on the cost of a self-pay package. If you would like general or payment advice or wish to enquire about transferring from NHS treatment to private, please call or email us and one of our experienced private patient team will be happy to help.