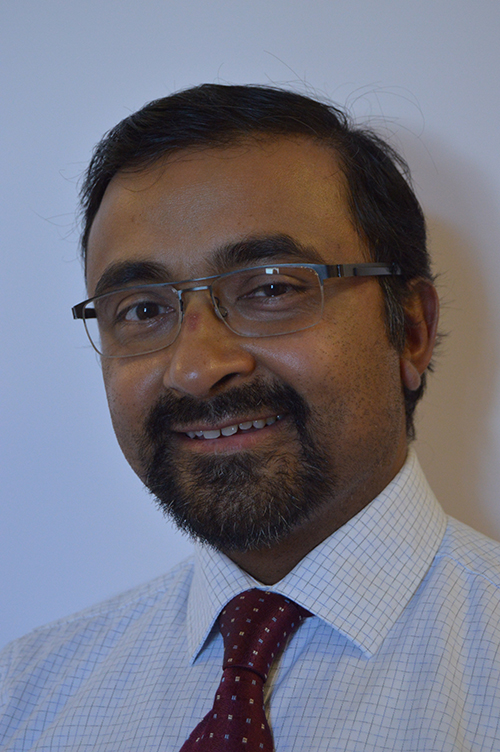 | | |
| --- | --- |
| Area of Practice | Ophthalmology |
| Specialist Interests | Modern cataract surgery (micro-incison phacoemulsification); Glaucoma; Minimally invasive glaucoma surgery (MIGS); Laser treatment; Retina/ macula |
Professional Profile
Professor Ansari, FRCOphth MD, is Lead Clinician for Ophthalmology and head of glaucoma services at the Trust. He has trained extensively in the UK and abroad and has been a Consultant since 2001. He completed a highly regarded glaucoma fellowship at Moorfields Eye Hospital, London, and as International Glaucoma Association Fellow, he completed a higher degree, MD, in glaucoma.
His area of expertise includes modern micro-incision cataract surgery (MICS) by phacoemulsification and he has vast experience in specialised intraocular lens technology including accommodative and multifocal lenses.
Glaucoma treatments include trabeculectomy, glaucoma tube/ valve implantation and laser treatments such as YAG, ALT, SLT and cyclodiode lasers. He has an international reputation for minimally invasive glaucoma surgery (MIGS) including XEN gel stent and I-Stent implantation.
He also provides a general ophthalmology service that covers the full breadth of conditions in adults, children and also emergency work.
He has research affiliations with the University of Kent at Canterbury and is also developing a Masters degree in Ophthalmic Surgery (MCh) at Christchurch College, Canterbury. He is actively involved in clinical trials at the burgeoning eye research unit at the Trust and has conducted research into new drops for glaucoma and dry eye, and XEN gel stent for glaucoma. He lectures extensively in the UK and abroad.
He is also an examiner at the Royal College of Ophthalmologists and an advisor to Clinical Commissioning Groups for the provision of community based eye care schemes.