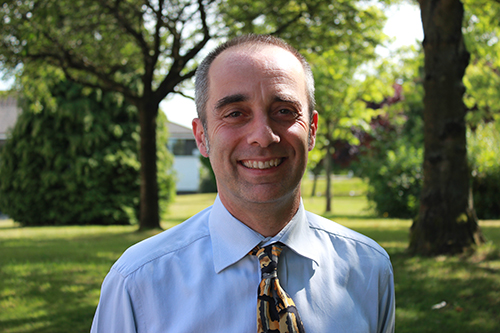 | | |
| --- | --- |
| Area of Practice | Trauma and Orthopaedics |
| Specialist Interests | Paediatric Orthopaedics, hand surgery |
Professional Profile
Mr Marcos Katchburian has been a Consultant in Trauma and Orthopaedics at Maidstone and Tunbridge Wells NHS Trust since 2002.
His elective practice is focussed on hand surgery and in children's (paediatric) orthopaedics. He is a member of the British Society for Surgery of the Hand and an Executive Board Member of the British Society for Children's Orthopaedic Surgery (BSCOS). He was previously a member of BSCOS Education Committee and chaired the BSCOS National Consensus Group on early treatment of hip dysplasia in children.
He developed the Paediatric Service at Maidstone & Tunbridge Wells NHS Trust that now serves as the regional referral centre. He treats children with the whole range of paediatric orthopaedic conditions.  Mr Katchburian's paediatric orthopaedic practice has included the development of multidisciplinary clinics at Maidstone Hospital, a Ponseti clinic for treatment of clubfoot and a one-stop hip clinic for assessment and treatment of early developmental dysplasia of the hip and an upper limb cerebral palsy clinic.
His hand practice includes treating sports injuries hand and wrist fractures and hand conditions such as carpal tunnel syndrome and other nerve compression problems, Dupuytren's contracture of the hand, trigger digits, wrist and finger arthritis, wrist arthroscopy and joint fusion in the hand.  He works with a dedicated team of specialist hand therapists who treat hand conditions non-surgically and provide therapy after surgical procedures. He also developed an early CT model for diagnosis of scaphoid fractures.
Mr Katchburian obtained his basic medical qualification at the London Hospital in 1987. His general orthopaedic training took place in both in Brazil and the UK. In Brazil he completed a full residency program and subsequently returned to the UK where he spent a further six years on the South East Thames orthopaedic training circuit.  Following his general orthopaedic training he sub-specialised in Hand Surgery at Queen Victoria Hospital in East Grinstead and in Paediatric Orthopaedics at Great Ormond St Hospital and the Hospital de la Timone, Enfants in Marseille. He maintains links with these internationally renowned centres.