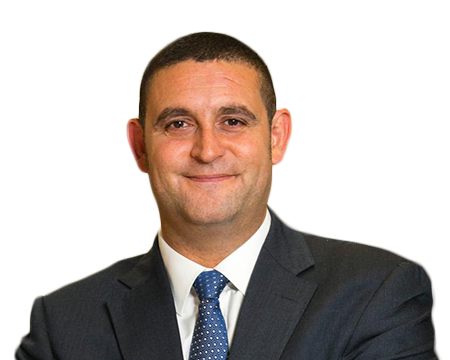 | | |
| --- | --- |
| Area of Practice | Consultant Upper GI / HPB & General Surgeon |
| Specialist Interests | General and upper GI surgery, HPB (liver and pancreas), gallbladder / bile duct surgery, minimal access surgery, hernia surgery and acute and elective general surgery. |
Professional Profile
Mr Lordan graduated as a doctor in 1999 from Guy's, King's and St Thomas's Medical School, London and attained his PhD in 2012 from the University of Surrey. He undertook his specialist surgical training in the South West Thames London Deanery and specialist fellowships within the Birmingham Liver and Transplant Unit and Royal Marsden NHS Foundation Trust, London. Between 2015 and 2020, Mr Lordan practiced as a Consultant Hepato-Pancreato-Biliary (HPB), Sarcoma & Multi-Organ Retrieval Surgeon at the Royal Free London NHS Foundation Trust where he was part of a progressive and innovative HPB Unit and multidisciplinary team (MDT). His experience in retroperitoneal sarcoma, multi-organ retrievals and liver transplantation, complement and enhance his HPB practice. Furthermore, as a CPG Lead at Royal Free London, he developed an interested in improving and redesigning clinical pathways centred on patients' needs and effective use of NHS resources. Since 2020, Mr Lordan has practiced as a Consultant Upper GI/HPB and General Surgeon in Maidstone & Tunbridge Wells NHS Trust. Since March 2021, Mr Lordan was appointed as Chair (Lead) of the Upper GI and Hepato-panreatico-biliary Tumour Site Specific Group (TSSG) for the Kent and Medway Cancer Collaborative (KMCC). Mr Lordan is the Royal College of Surgeons College Tutor, Chair of the Local Faculty Group for surgery, and is leading on developing specialist Upper GI / HPB services for Kent in collaboration with Kings College Hospital London. Mr Lordan is developing a new EUS service for Kent to serve HPB cancer patients and patients with severe pancreatitis and gallstone disease.
Research Interests
Mr Lordan has a special interest in translational research involving the genomics and proteomics of metastatic colorectal cancer in the liver. While at the Royal Free London and University College London, he was appointed as the Principle Investigator for the STRASS Trial, a phase III randomised study of preoperative radiotherapy plus surgery versus surgery alone for patients with retroperitoneal sarcomas (EORTC). In 2019, Mr Lordan joined the CholeQuIC-ER National Quality Improvement Project in association with the Royal College of Surgeons of England, with selected trusts within the UK.
Summary of Publications
Mr Lordan has published extensively; he has over 33 peer-reviewed medical journal publications worldwide, 45 abstract publications and has presented papers in over 75 national and international conferences. He is involved in studies ranging from translational, clinical and educational research (e.g., maintaining surgical skills for military general surgery; the potential role for multivisceral organ retrieval in military general surgery training and practice: Journal of the Royal Army Medical Corps 2015; 162).
Teaching and Training
Mr Lordan was an Honorary Senior Lecturer at the University College London Medical School, with commitment to undergraduate teaching for which he has received multiple awards. His educational positions include:
2001: Anatomy Demonstrator, Guys Kings and St Thomas's Medical School
Since 2005: Care of the Critically Ill Surgical Patient (CCrISP) Instructor, Royal College of Surgeons
Since 2012: Advanced Trauma Life Support (ATLS) Instructor, Royal College of Surgeons
2014-2016: Training the Trainers of Tomorrow (Courses 1-4), Imperial College, London
2015: Honorary Senior Lecturer, University College London, Undergraduate teaching
2016: Educational Supervisor, Royal Free London and Maidstone and Tunbridge Wells Hospital.
2016: Clinical Supervisor, Royal Free London, and Maidstone and Tunbridge Wells Hospital
2015: GMC Certificate of Good Clinical Practice, NIHR
2017: Bohmer Care Pathway Redesign Course, Royal Free London
2018: Director of the START Course, Royal Free London
2020: Director of the START Course, Maidstone and Tunbridge Wells Hospital
2021: Royal college of Surgeons College Tutor Maidstone and Tunbridge Wells Hospital.
Prizes and Awards
2001: The Conrad Lewin Prize for best paper and presentation, BACA National Conference
2006: First prize for presentation: A novel technique to aid retraction and washout in laparoscopic anterior resection. Shirol, Lordan. Tilney et al.
2006: Travelling fellowship RSM Coloproctology International Meeting, Prague
2006: Trust Award for Excellence in Medical Teaching, Frimley Park Hospital
2016: Top Teachers Award, University College London
2017: Award for outstanding teaching, University College London Hospital.