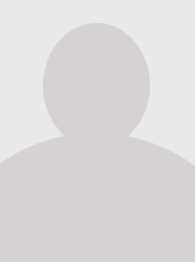 | | |
| --- | --- |
| Area of Practice | Cardiology |
| Specialist Interests | General cardiology including the investigation & management of heart attacks, high blood pressure and valve disease. Electrophysiology (abnormal heart rhythms such as atrial fibrillation & SVT). Inherited cardiac conditions (such as long QT syndrome & Brugada syndrome) and the investigation of Sudden Arrhythmic Death Syndrome (SADS). |
Professional Profile
Dr Laurence Nunn is a Consultant Cardiologist at Maidstone Hospital and Honorary Consultant Cardiologist at St Thomas' Hospital, specialising in the treatment of heart rhythm disorders and device implantation, with a particular interest in inherited cardiac conditions. He graduated from Cambridge University in 1995 and the Royal London & St Bartholomew's Medical School in 1999. Trained in Cardiology at the Heart Hospital, UCLH and sub-specialised in clinical electrophysiology. His principal research interest is in the investigation of Sudden Arrhythmic Death Syndrome (SADS).
Following his appointment at Maidstone Hospital in 2012 Dr Nunn has been responsible for setting up the electrophysiology lab and service, which now provides comprehensive investigation and treatment of arrhythmias such as supraventricular tachycardia and atrial flutter in Kent.  He regularly contributes to the device service at Maidstone Hospital (implanting pacemakers, implantable cardioverter defibrillators and biventricular devices) and performs diagnostic coronary angiography.  Dr Nunn performs ablation of more complex arrhythmias including atrial fibrillation at St Thomas' Hospital and also contributes to their inherited cardiac conditions multi-disciplinary meeting and clinic.
Dr Nunn has an additional interest in medical education and completed a Postgraduate Certificate in Health Care Education from St George's Hospital Medical School, University of London. He is a Resuscitation Council (UK) Instructor and is responsible for setting up an ECG training course at UCL, EP training for lab staff at Maidstone Hospital and currently assisting in the design and implementation of simulation training for core medical trainees at Maidstone Hospital.