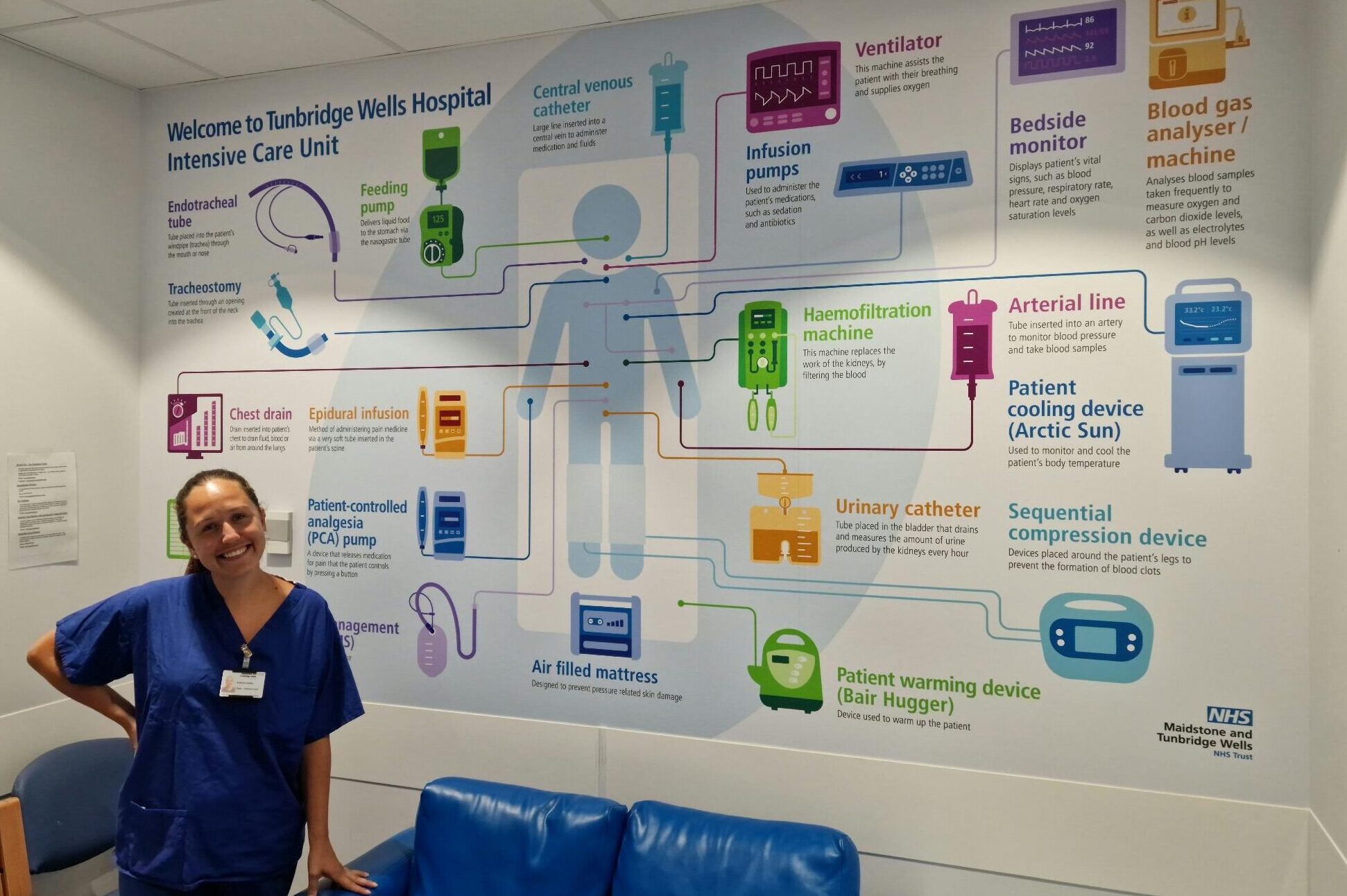 New artwork in intensive care units (ICU) at Maidstone and Tunbridge Wells hospitals is making a big impression on visitors and staff.
The infographics are custom-designed and explain the complex equipment used by expert clinical teams on ICU in a simple way to help families understand the technology being used to provide support to patients.
Matron for Tunbridge Wells Hospital Intensive Care Unit, Alex Marques explained: "For patients and their loved ones, the Intensive Care Unit can be an intimidating place and visiting can be an extremely daunting experience. Admission to intensive care often involves invasive and complex procedures and interventions, and there are a lot of sophisticated medical devices and equipment which relatives and visitors can find overwhelming."
With so much to take in, families are often reluctant to ask too many questions, and the infographic allows them to take in some of the details of their family member's care in their own time.
Alex added: "We want to provide information that is accessible and easy to interpret. The infographic in our waiting area gives a simple and visual explanation of the most common equipment used to care for our critically ill patients. The images and their descriptions will help answer questions and reduce the levels of stress and anxiety for our patients' relatives and friends."
The artworks were provided by a generous donation from the Trust's dedicated MTW Hospitals Charity, who work to support patients, visitors and staff, improving the care received and health outcomes across the Trust.