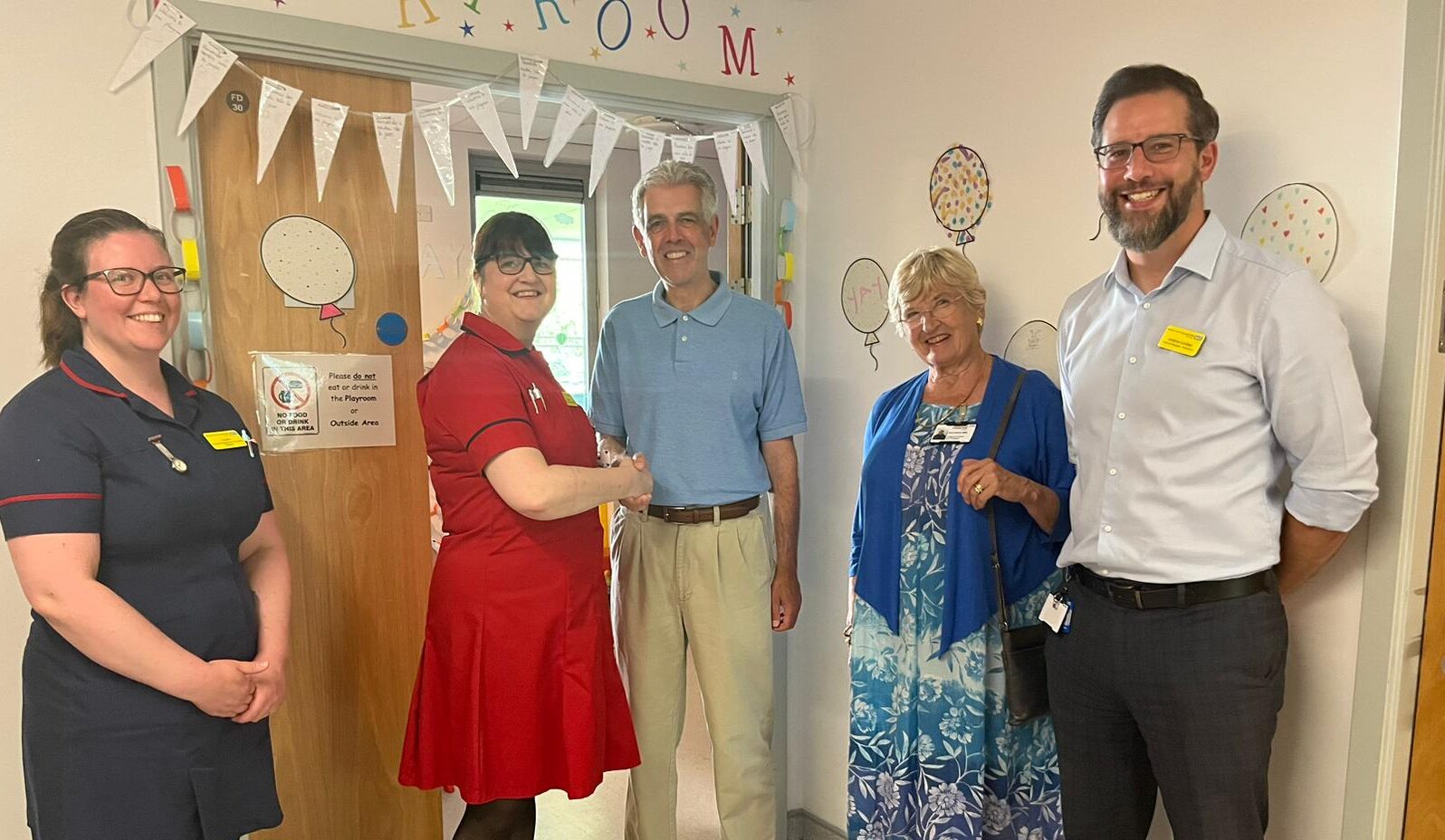 A new playroom for patients and siblings of paediatric patients, and for Health Play Specialists who support children to understand and manage their health-related conditions, has opened at Tunbridge Wells Hospital.
Patient, Isobel was invited to open the new playroom on behalf of Maidstone and Tunbridge Wells NHS Trust, by cutting a ceremonial paperchain to mark the occasion.
The playroom is just outside the Hospital's Hedgehog ward and used by patients and siblings of those staying on the paediatric wards, as well as by the Trust's team of Health Play Specialists, who use play techniques to help children and young people understand their conditions and treatments, develop coping techniques, distract them during procedures and support their mental health.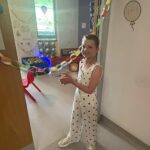 The revamped space was made possible thanks to a generous donation from the Tunbridge Wells Hospital League of Friends, whose support benefits both patients and staff.
Head of Nursing for Paediatrics, Jackie Tyler said "Play helps to normalise the hospital environment and encourages the child's development throughout their stay, as well as helping to keep them motivated. It helps them combat anxieties, express their feelings and worries, understand what is happening and cope with treatment."
She added: "I'm delighted that we're once again able to offer a designated space for our young patients to decamp and destress. Going to hospital can be a nerve-racking experience for anyone, and the play room provides a safe and joyful haven for children to escape to."