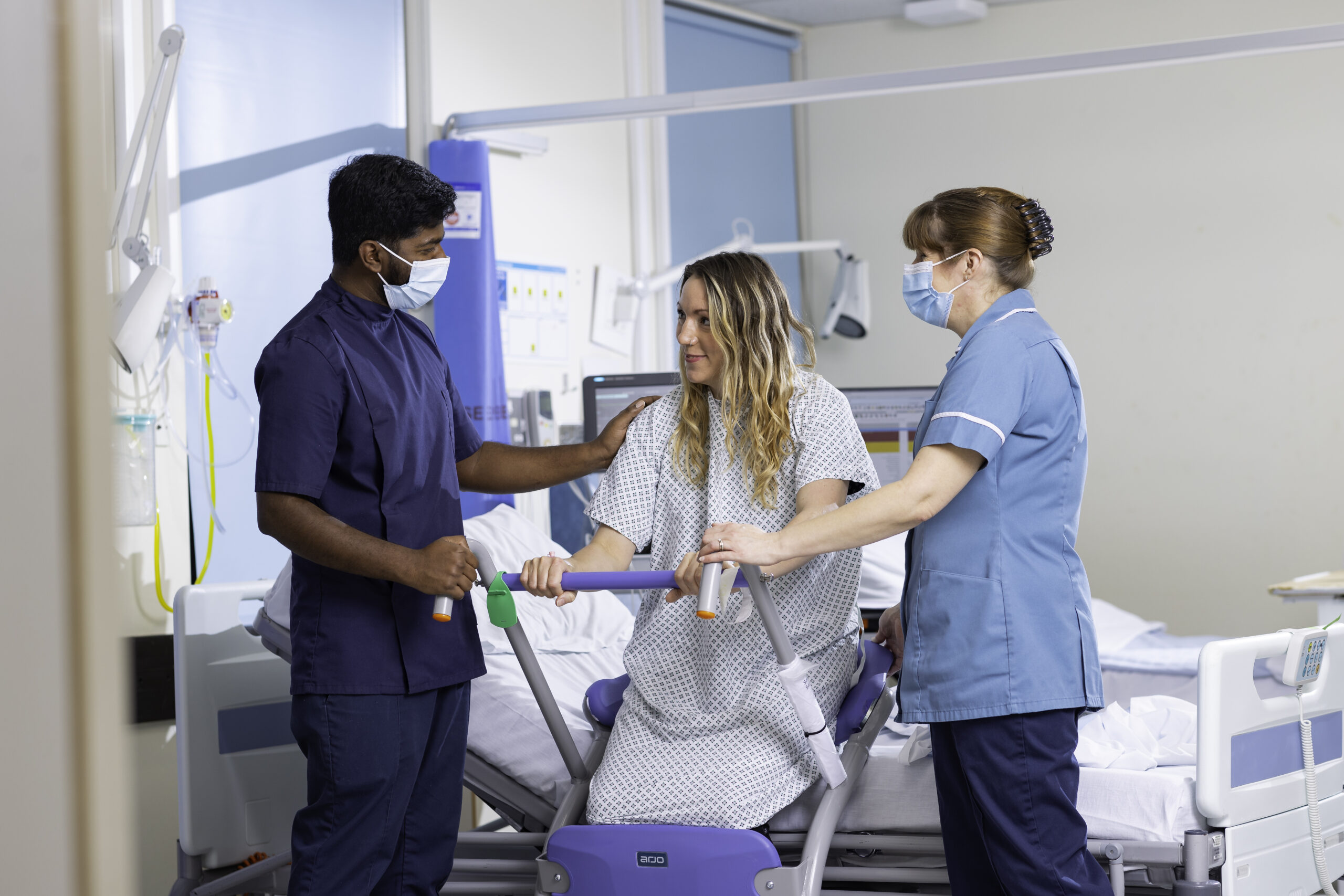 The latest Sentinel Stroke National Audit Programme (SSNAP) has awarded an overall A-rating to the Stroke Unit at Maidstone Hospital. The latest results mean the Unit is currently the highest-rated stroke service in the Kent and Medway region, placing Maidstone and Tunbridge Wells NHS Trust (MTW) in the top 5% of acute trusts in the country for stroke care.
The national healthcare quality improvement programme measures how well stroke care is being delivered in the NHS in England. The SSNAP provides information to clinicians, commissioners, patients and the public which can be used to improve the quality of care that is provided to patients.
The Trust's Stroke Unit treats around 1,000 stroke patients every year. A stroke is a serious, life-threatening medical condition that occurs when the blood supply to part of the brain is cut off. Urgent treatment is essential, as the sooner a person receives treatment for a stroke, the less damage is likely to happen.
Ten categories are individually scored as part of the SSNAP, ranging from scanning and specialist assessment to physio and discharge processes. The result for each category contributes to the overall score. As part of their overall A-rating, our Stroke Unit's performance was above the national average in a number of areas, including patient assessment times and the provision of therapy.
Speaking about the Stroke Unit's latest A-rating, MTW's Lead Stroke Nurse, Vicky Williams, said: "It is thanks to the dedication of our multidisciplinary team that we have successfully improved our score. This could not have been achieved without the engagement and hard work from all staff on the Stroke Unit, and their continued dedication to providing outstanding care to our patients".
Work is currently underway to develop a new Hyper-Acute Stroke Unit at Maidstone Hospital. Due to open in December 2023, it will be one of three specialist Hyper-Acute Stroke Units in Kent and Medway.
Accessible 24 hours a day, seven days a week, the aim of the Hyper-Acute Stroke Units will be to consolidate the existing stroke resources across the region in order to meet national best practice standards. This will mean that everyone treated for stroke in Kent and Medway will get consistently high-quality care, regardless of where they live in the region, or what time of the day or night their stroke occurs.