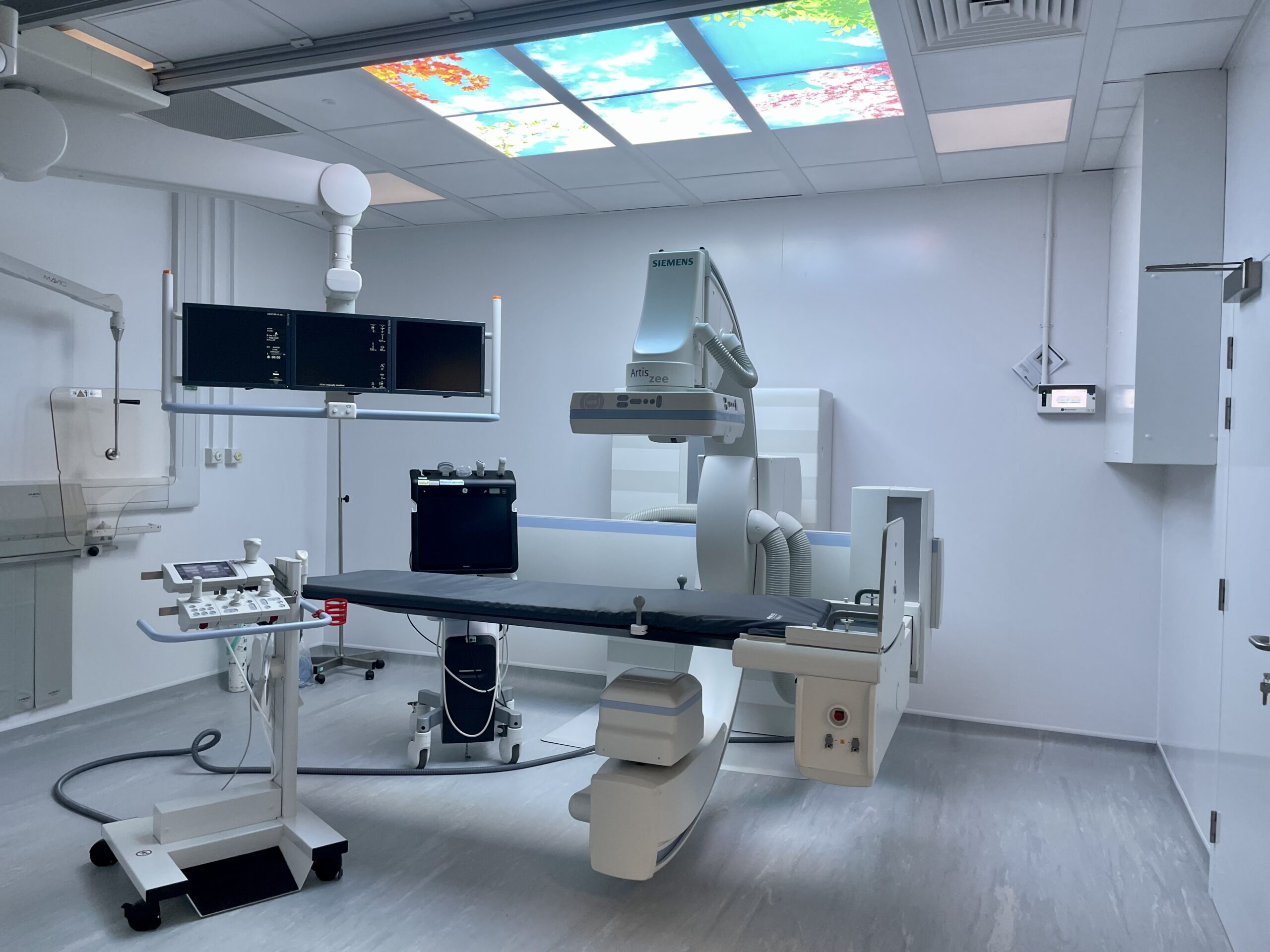 Clinicians are able to diagnose and treat patients using better quality x-ray images thanks to a brand-new machine at Maidstone Hospital.
The new, highly advanced imaging equipment enables clinical teams at Maidstone and Tunbridge Wells NHS Trust (MTW) to improve diagnostic pathways using a multi-functional Siemens Artis Zee machine in the Fluoroscopy Interventional Suite. The Suite has welcomed its first patients following a renovation, and the state-of-the-art technology enables the Trust's Radiology team to look at real-time images of internal organs including the digestive, urinary, respiratory and reproductive systems.
The Trust's dedicated Radiology team includes consultant radiologists, advanced practice radiographers, radiographers, nurses and radiology assistants working together to provide a high standard imaging service for patients.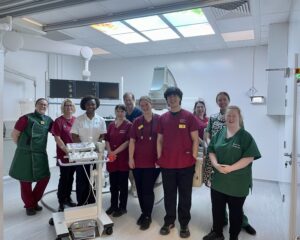 The Interventional and Fluoroscopy radiology team uses imaging in the form of ultrasound, fluoroscopy, or CT which guides clinicians so they can perform a range of minimally invasive surgical procedures.
Fluoroscopy is a type of imaging that shows a continuous x-ray image on a monitor, like an x-ray movie. This allows the movement of a body part, or a surgical instrument, to be seen in detail while the procedure is taking place.
It is used in a variety of examinations and procedures to diagnose or treat patients, including Barium x-rays to look at the digestive system, directing the movement of a catheter through blood vessels or the urinary system, and placing devices within the body, such as stents.
The new Fluoroscopy Suite at Maidstone Hospital has a feature ceiling light to provide the patient with a more calming experience during what may be a worrying time. Patients can also enter the machine in a standing position to make it more accessible, and this also supports examinations which require the patient to be upright, such as assessments of patients with swallowing difficulties by the Speech and Language Therapy team.
David Merrett, Head of Radiology Services for the Trust said: "This is a really exciting development that provides higher quality images for diagnosis and treatment, which means a better experience for our patients as they progress along their care pathways. The new equipment helps us target their diagnosis or treatment as precisely as possible, resulting in fewer complications, a quicker recovery and less time in hospital."