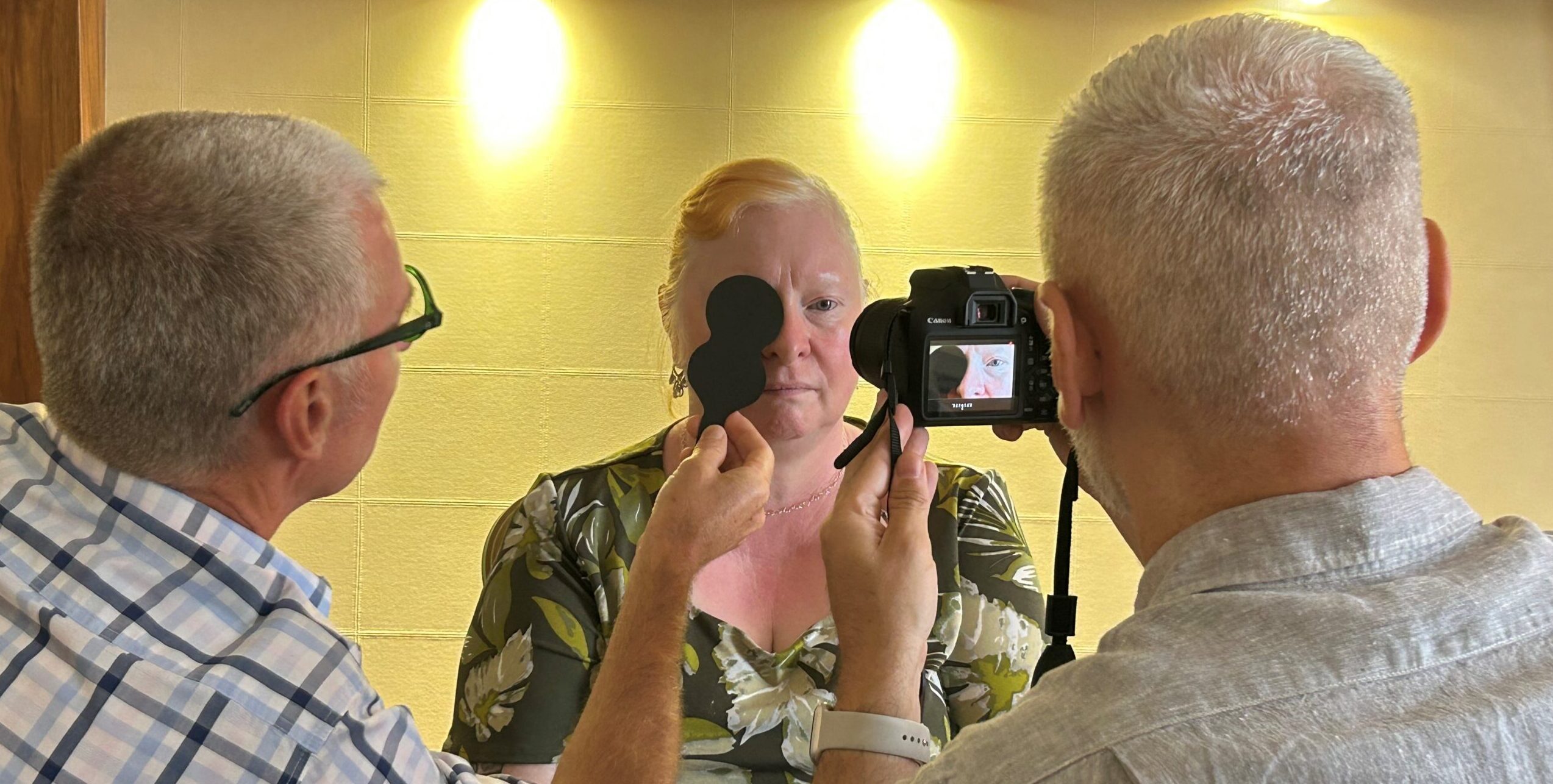 The prestigious Royal College of Ophthalmologists Fellowship final examinations in the region have been hosted by Maidstone and Tunbridge Wells (MTW) NHS Trust's Ophthalmology team.
The Ophthalmology (eye surgery) Directorate at MTW is the largest specialised eye unit in the south east, serving a total population of over 1 million and providing patients from across Kent, Medway and East Sussex with both routine and emergency treatment. Committed to teaching, training and research, the department is the major training unit in the region, helping develop the next generation of specialist ophthalmology doctors.
The examination is for qualified doctors who are training to be specialists in Ophthalmology and is a vital part of ensuring that they have the experience and skills needed to provide safe and effective care for patients. Doctors must pass this exam to become a Fellow of the Royal College of Ophthalmologists and become a consultant. Examiners assessing the candidates are all NHS consultants and specialists in this area of surgery, with many years of experience.
The examinations are led by two of the Trust's Consultant Ophthalmologists, Mr Mohamed Elalfy and Mr Moloy Dey. Mr Elalfy is also a Senior Examiner for the Royal College of Ophthalmologists and member of the College Council and Trustee, as the regional representative for the south east Thames region.
Mr Dey is currently the undergraduate lead for Ophthalmology and Senior Lecturer at Kent Medway Medical School (KMMS) and led on the important task of patient recruitment for the examinations, supported by other members of the Directorate including secretary, Vicky Tutte and Ophthalmic sisters, Reena Jojy and Nisha Mathew.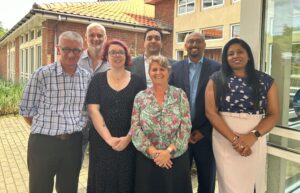 The team ensured that the patient volunteers who took part in the examinations were supported and comfortable. The patients reported that they found the day very educational and many felt they learned more about their condition by speaking with the examiners and candidates; many also sympathised with the candidates who were nervous at the prospect of such a daunting exam. One of the patients also generously donated his travel and attendance expenses to the Maidstone Hospital League of Friends.
Mr Elalfy said: "We are delighted to be hosting these final clinical examinations on behalf of the Royal College of Ophthalmologists. I would like to thank those patients who kindly gave up their time to take part and be assessed by our candidates. I am pleased to say feedback from the College and from the examiners has been excellent.
"Our aim is to continue to offer junior doctors the opportunity to advance their careers in Ophthalmology by hosting these exams in the future, maintaining and building upon our recognised high standards. With an ageing population and an increase in people who need treatment for their eyes in the region, this is a vital part of training the next generation of specialist doctors."