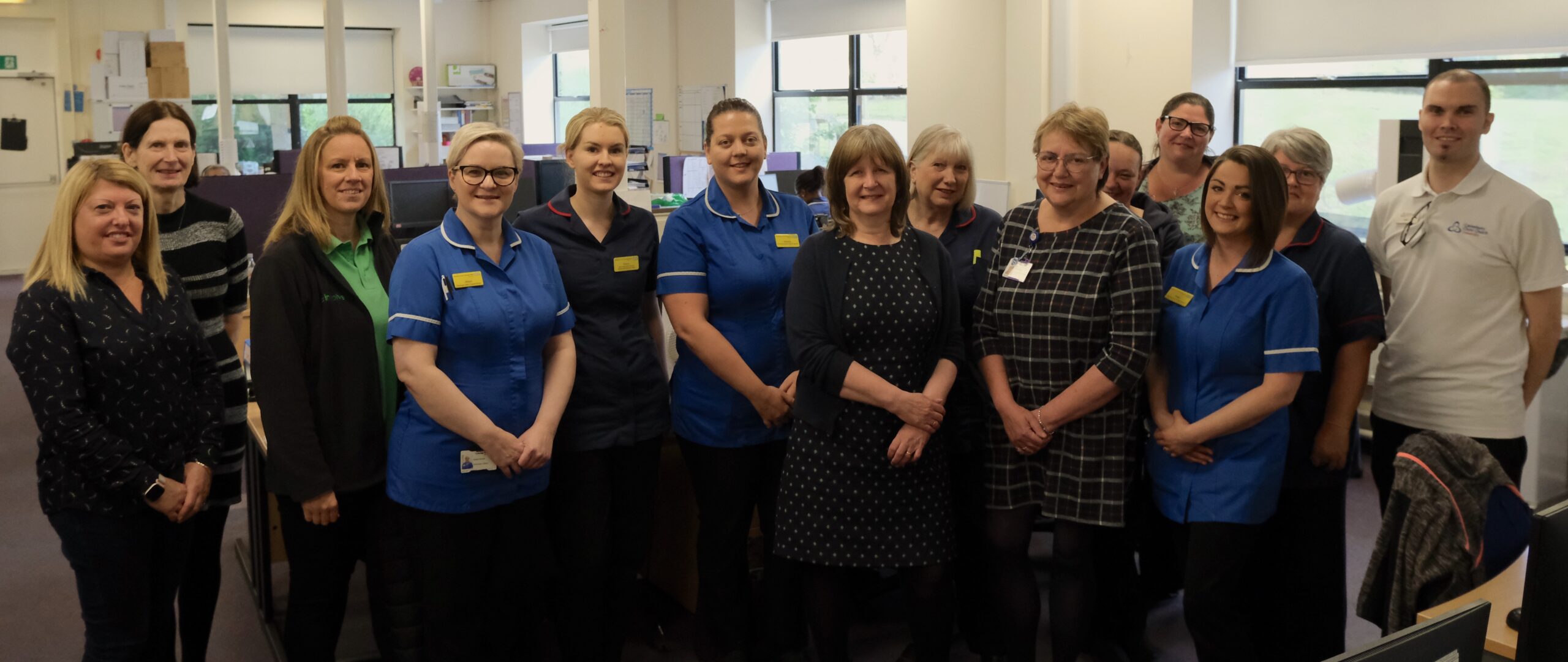 Chief Executive at Maidstone Borough Council, Alison Broom, visited our Integrated Discharge Team (IDT) at Maidstone Hospital on Thursday 18 May as part of a 'back-to-the-floor' day for the hospital discharge programme.
Our IDTs based at Maidstone Hospital and Tunbridge Wells Hospital play a huge role in improving flow across our hospitals by getting patients back home, or to the right place for their ongoing care, as quickly and safely as possible.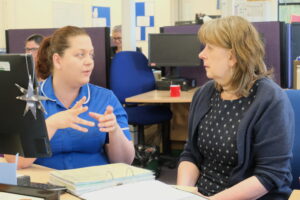 During her visit, Alison Broom met with IDT staff and discussed the work involved in getting patients safely out of hospital sooner, as well as the team's ongoing collaboration with Maidstone Borough Council as part of this.
The IDTs across both sites bridge the gap between health and social care, and bring together a number of services that are funded by Maidstone and Tunbridge Wells NHS Trust, Kent Community Health NHS Foundation Trust, social services and the Integrated Care Board. These include the Discharge Liaison Team, Community Liaison Team, Hospital at Home and colleagues from Care Home Selection, as well as partners from Kent County Council and the relevant borough councils.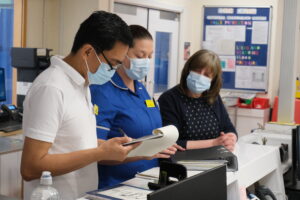 All these teams work together to makes sure that patients receive the most appropriate care and ongoing support when they are ready to leave hospital, creating a safe and effective discharge that is in the best interest of the patient.
The IDTs aim to get patients the care they need in the right place at the earliest opportunity by linking with other agencies and working collaboratively with ward staff to ensure patients' needs are understood. They share information between the acute, community, borough and county councils, and have regular meetings with partners to ensure the discharge of our most vulnerable patients is discussed.