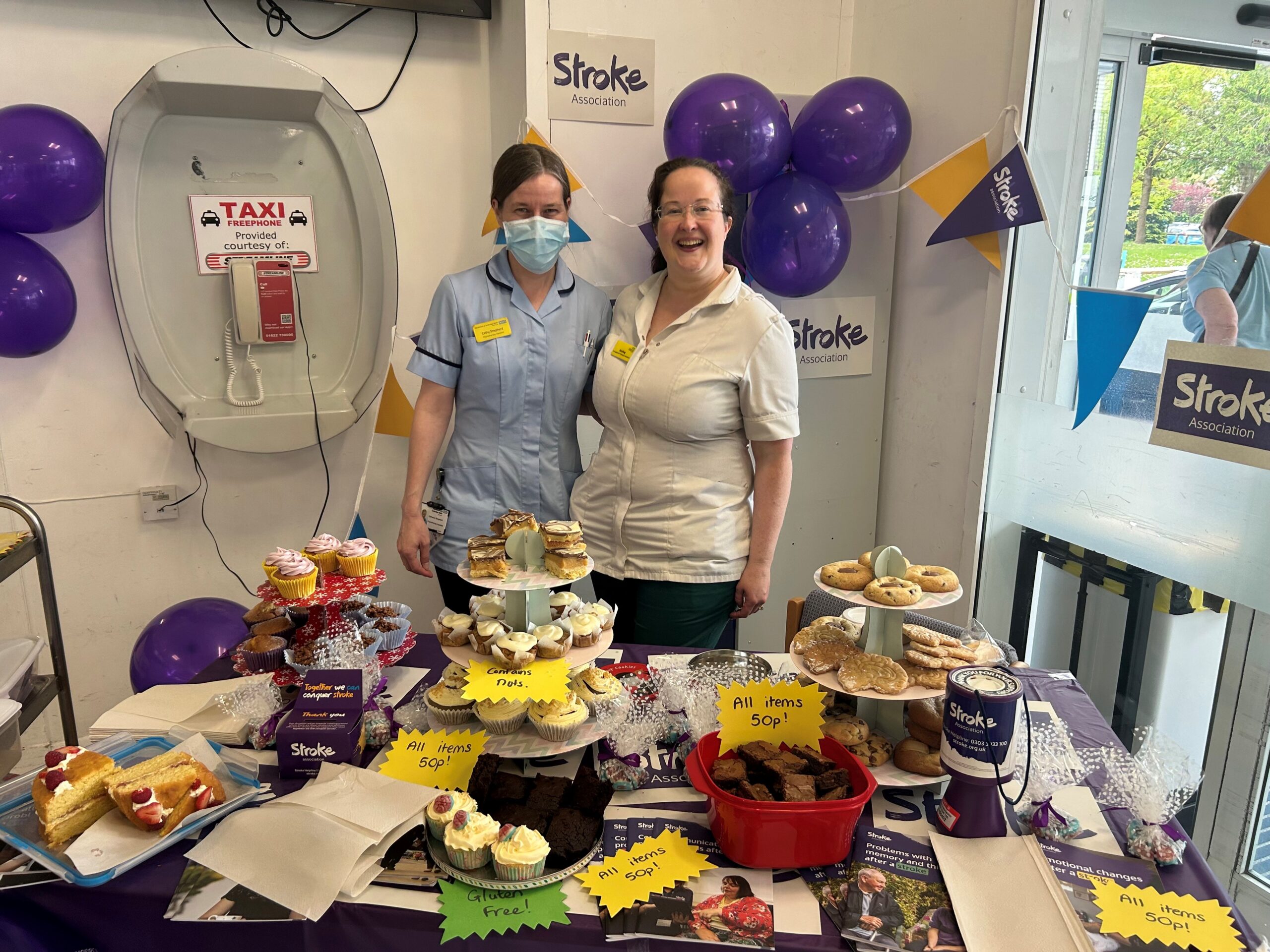 The Stroke Unit at Maidstone Hospital (MH) hosted a special awareness day on Thursday 25 May to mark this year's 'Make May purple for stroke' campaign.
Run by the Stroke Association, the campaign aims to raise awareness of strokes and their impact on patients, their families and friends. It also helps to educate the public on how to spot the signs of a stroke, what causes them, what happens when a stroke occurs and what they should do.
The awareness day included a host of activities, from a delicious cake stall in Maidstone Hospital foyer to a fun quiz and blindfold challenge, with the MTW choir providing the perfect musical backdrop for patients and staff in the Stroke Unit. A number of patients were wheeled into the main area of the Unit to watch the choir perform and doors were opened so that those in beds could also enjoy the music. A huge thank you to everyone who came along, and to those who showed their support by wearing purple.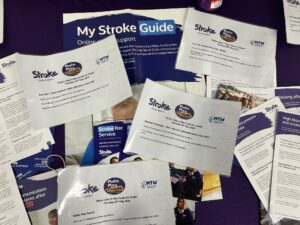 The 'Make May purple for stroke' campaign helps to raise vital funds for the Stroke Association, enabling them to continue their invaluable work in supporting those who have had a stroke. The Stroke Unit at Maidstone Hospital treats around 1,000 stroke patients every year, and many benefit from weekly visits from Stroke Association staff and volunteers, who come to the Unit to provide advice and support.
Speaking of the importance of the day, Lead Stroke Nurse Vicky Williams said "Raising awareness of stroke is important, early recognition of signs and symptoms of stroke are vital and can help to access emergency treatment. The Stroke Association care support workers and volunteers are an integral support to our stroke survivors and their families."