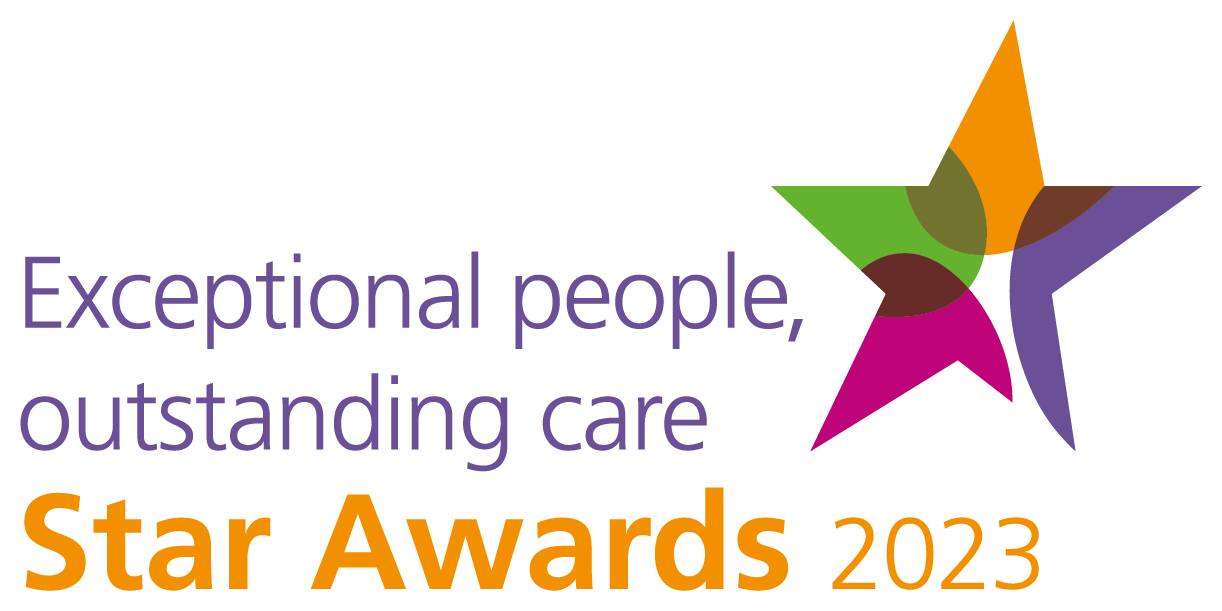 At the beginning of the year we asked for your help in recognising the fantastic work of staff and volunteers at Maidstone and Tunbridge Wells NHS Trust (MTW) as part of our Exceptional people, outstanding care Star Awards. A huge thank you must go to everyone who contributed towards the 450 nominations that we received!
After three years of being unable to hold the event as we responded to the COVID pandemic, we are thrilled to be able to bring the awards back so that we can celebrate all of the individuals and teams who reflect the behaviours, values and outstanding care we see across MTW every day.
It was a tough job for our judges to whittle all of the nominations down, but we're delighted to announce the shortlisted nominees for each of the categories are:
Patient First
For staff who go beyond normal expectations to care for patients with exceptional kindness, dignity and respect, showing the Trust commitment to putting our patients first in everything we do:
Dr David Jones, Children's Emergency Department
Lesley Smith, Discharge Liaison
Bronwyn Tetley, Lead Pathway Nurse, Colorectal Cancer
Respect
For staff who champion equality, diversity and inclusion and embody the Trust's values:
Russello Flora, Occupational Therapy Assistant
Sue Jones, Integrated Sexual Health Nurse
Kym Sullivan, Divisional Director or Operations for Women's, Children's and Sexual Health
Innovation
Awarded to an individual or team who demonstrate a drive for continuous improvement, innovative thinking and willingness to embrace change and share ideas:
Kellie Falconer, Nurse, ITU
Sue Jones, Integrated Sexual Health Nurse
Virtual Fracture Clinic
Delivery
This award recognises a support team whose work plays a key role in supporting MTW to deliver outstanding care and service to patients, staff and visitors:
Chronic Pain Unit Admin Team
Endoscopy Team (both sites)
Immaculate Nakatudde, Delivery Suite Nurse
Excellence
An award that recognises excellence in leadership. A leader may not necessarily be a manager, but someone who displays behaviours that inspire others to achieve, demonstrates vision, and educates, mentors or supports others to help them develop their skills:
Karen Griffiths, Unit Manager, Maidstone Infusion Suite
Jennifer Ireland, Blood Sciences Manager
Ruth Perry, Unit Coordinator, Maidstone Short Stay Surgical Unit
Anthea Randell, Ward Sister, Charles Dickens Day Unit
Team of the Year
For a team that may have faced challenges and pressure but continued to deliver, working together to maintain care, quality or performance and contributing to our outstanding care vision:
Breast Radiology Team, Maidstone
Electronic Patient Record Team
Endoscopy Team (both sites)
Volunteer of the Year
For a volunteer who made a real difference to a patient, relative, colleague or team through their community spirited commitment to supporting their local hospital:
Cardiac Rehab volunteers
Anthony Jennings
Ben Waite
Hospital Hero
A staff superstar whose drive, enthusiasm, care and humour inspires and supports those around them:
Sindhu Balagopal, Matron, Acute Medicine and Geriatrics
Tracy Paxman, Clinical Support Worker
Helen Vaughn, Highly Specialised Speech and Language Therapist
The winners of these, and two further awards, will be announced at a special awards ceremony taking place on Friday 28 April. The two additional awards are:
Employee of the Year
The Employee of the Year is selected by the judging panel from staff awarded Employee of the Month. Employee of the Month provides an opportunity for any MTW member of staff or a volunteer to be recognised for their efforts:
Opal Bryan, Junior Sister for Women's, Children's and Sexual Health
Stacey Davis and Karen Smart, Senior Phlebotomist and Domestic Assistant
Ervis Kuka, Domestic Assistant
Jenni Old, Trainee Anatomical Pathology Technologist
Ruth Parker, Deputy Head Orthoptist
Milli Patel, Training Manager EPMA
Shaun Peel, Senior Finance Management Accountant
Joe Ruse, Senior Clinical Coding Analyst
Emily Sedge, Senior Clinical Support Worker, Women's Whitehead Unit
Lianne Sheehy, Patient Advice and Liaison Service Officer
Arabella Waller, Consultant Physician, Rheumatologist, MTW Clinical Vaccination Lead
Chair's Award
This award recognises an exceptional member of staff or a team who have made an exemplary contribution to our 'Exceptional people, outstanding care' vision and have helped develop real change across the Trust. The winner is chosen by the Trust Chair and will be announced on the night of the awards ceremony.
Congratulations to all the nominees who have been voted for, and shortlisted, and thank you to everyone who has taken part. We'll be back to share the winners at the end of the month.