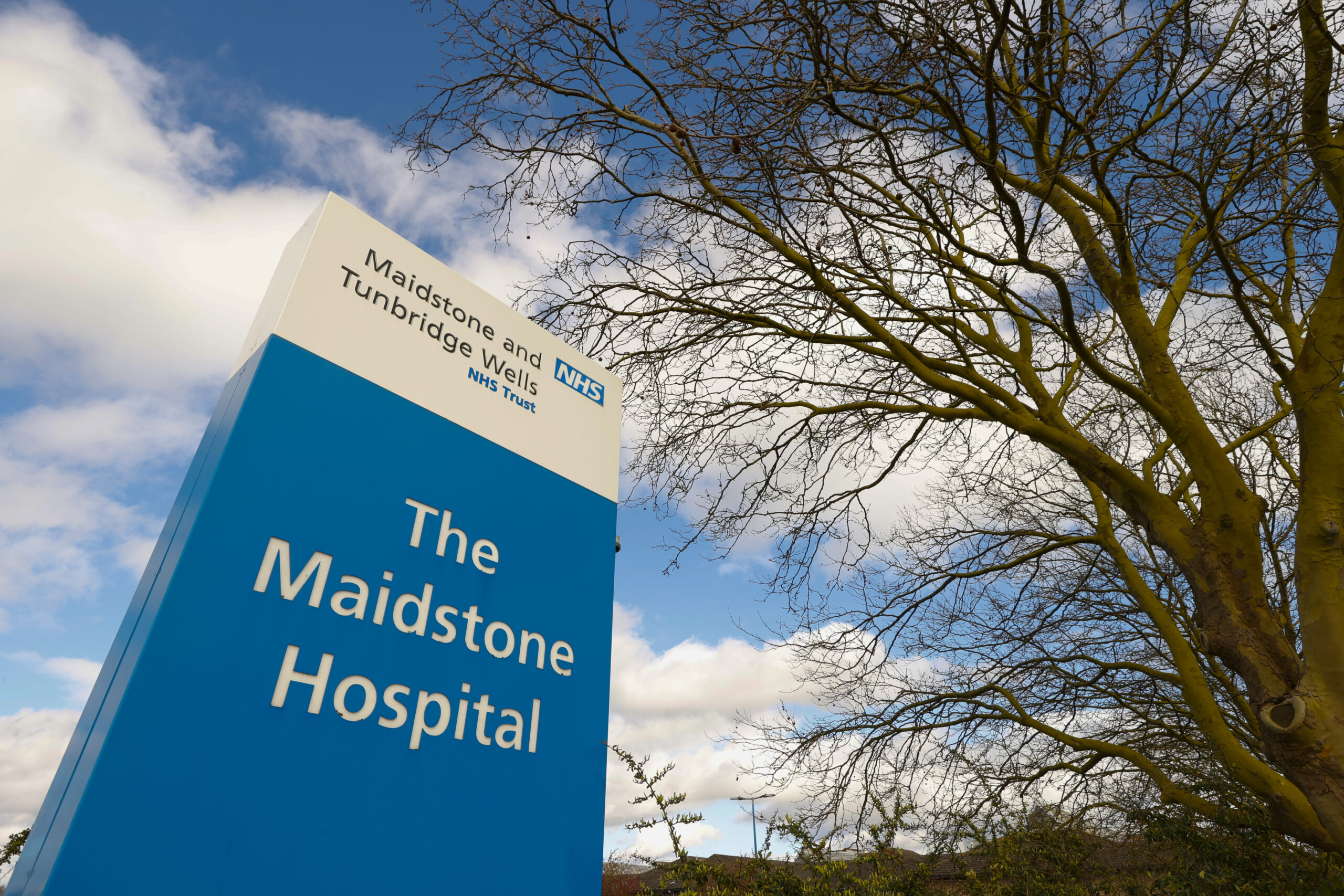 Following a public consultation held last year, teams providing vascular care at hospitals in east Kent and in the Medway and Maidstone areas are now working together as one team – the Kent and Medway Vascular Network.
Vascular services are specialist treatments that take place in hospital to reconstruct, unblock or bypass blood vessels (arteries).
The change was introduced as evidence shows that patients who need inpatient vascular treatment receive better care and have a better outcome when they are treated by one team of vascular surgeons, interventional radiologists, nurses and therapists, who treat a large number of these patients.
What has changed?
For patients living in the Medway or Maidstone areas, all vascular treatments which require an overnight stay in hospital will now take place at Kent and Canterbury (K&C) Hospital, and not at Medway Maritime Hospital. This change will occur in a phased way throughout April and May 2023.
For patients living in east Kent, there is no change, and treatment will continue as it is provided now at K&C Hospital.
Vascular outpatients at Tunbridge Wells Hospital will also not be affected by this change, and will continue to access inpatient care in London.
What does this mean if I need an operation?
If you require day surgery, where you go home the same day as your operation, this will continue to take place at either Medway Maritime Hospital or K&C Hospital.
If you are having an operation for a vascular condition that requires an overnight stay in hospital (inpatient), this will take place at K&C Hospital.
What does this mean if I need an appointment, test or scan?
There will be no change. You will continue to go to your local hospital in Maidstone, Medway, Ashford, Canterbury or Margate for diagnostic tests (e.g. MRI or CT scan) and outpatient appointments with the vascular team.
This includes appointments with the vascular doctors, vascular nurses and therapy teams, such as physiotherapy.
Who can I contact if I have more questions?
For any queries, vascular outpatients at Maidstone and Tunbridge Wells NHS Trust should contact our Patient Advice and Liaison Service by calling 01622 224 960 or emailing mtw-tr.palsoffice@nhs.net
If you are a vascular patient who has been referred for surgery requiring an overnight stay, please contact K&C Hospital. If you have been referred for day surgery, you should contact Medway Maritime Hospital.