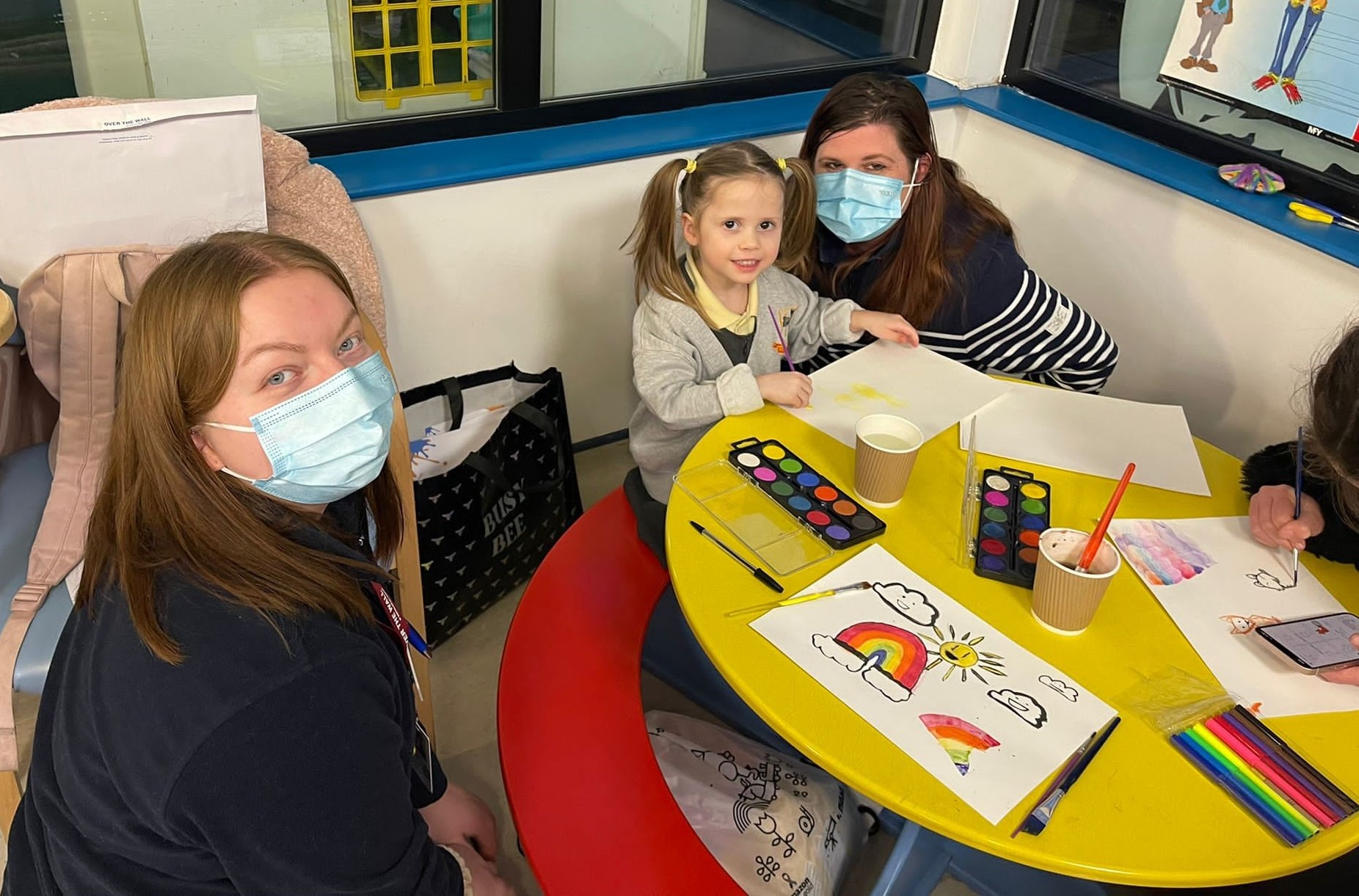 Children and their families were guests at an event at Maidstone Hospital on Friday 27 January, hosted by paediatric gastroenterology teams.
Children with inflammatory bowel disease (IBD) and their families were invited to take part in a patient and family engagement afternoon on Friday 27 January. The afternoon was the first such event hosted by the department and was designed to help Maidstone and Tunbridge Wells NHS Trust (MTW) learn from families' feedback to help support children and young people in our care.
The event allowed patients and their families to meet others with similar conditions and to speak with a wider specialist team of expert staff including psychologists and the Trust's own Gastroenterology team, as well as from CICRA – the specialist charity supporting children with Crohn's and colitis – and Over the Wall, a UK-based charity for children with serious illnesses and disabilities, who provided activities at the event. The young patients and their siblings received activity packs, kindly donated by Amazon and Starlight Children's Foundation
The day was organised by Health Play Specialist Vicki Belton, from the Trust's Paediatric Gastroenterology team at Maidstone Hospital. The event gave the specialist team the chance to speak with children and their parents in a relaxed and accessible environment.
Vicki commented: "It was wonderful for the families at the event to meet other children with similar experiences, and for their siblings and parents to meet other families. We received some very positive feedback that they felt supported on their journey, how much they all enjoyed the afternoon and that they felt valued and that their thoughts were being listened to."
Health play specialists use play strategies to support children and young people in understanding their medical conditions and treatments, but also help with their mental health and wellbeing. This event gave the Trust an opportunity to provide this support and to help address any concerns or queries.
Paediatric Matron for Specialist Teams, Eunice Goto, said: "We are really grateful to all the children and families that visited us and thank them for them taking time to share their experiences with us. Learning from their feedback helps ensure we can continue to deliver high quality care to our patients and their families."
Sarah Eastwood, Patient Experience Lead, said: "The feedback for the day was excellent, the families thanked us for hosting it so we could hear their experiences and use them to help make positive change, and so that our patients and their families can meet others sharing similar experiences."
This event was the second in a series of events hosted by the Trust to engage with and seek feedback from children and their families.