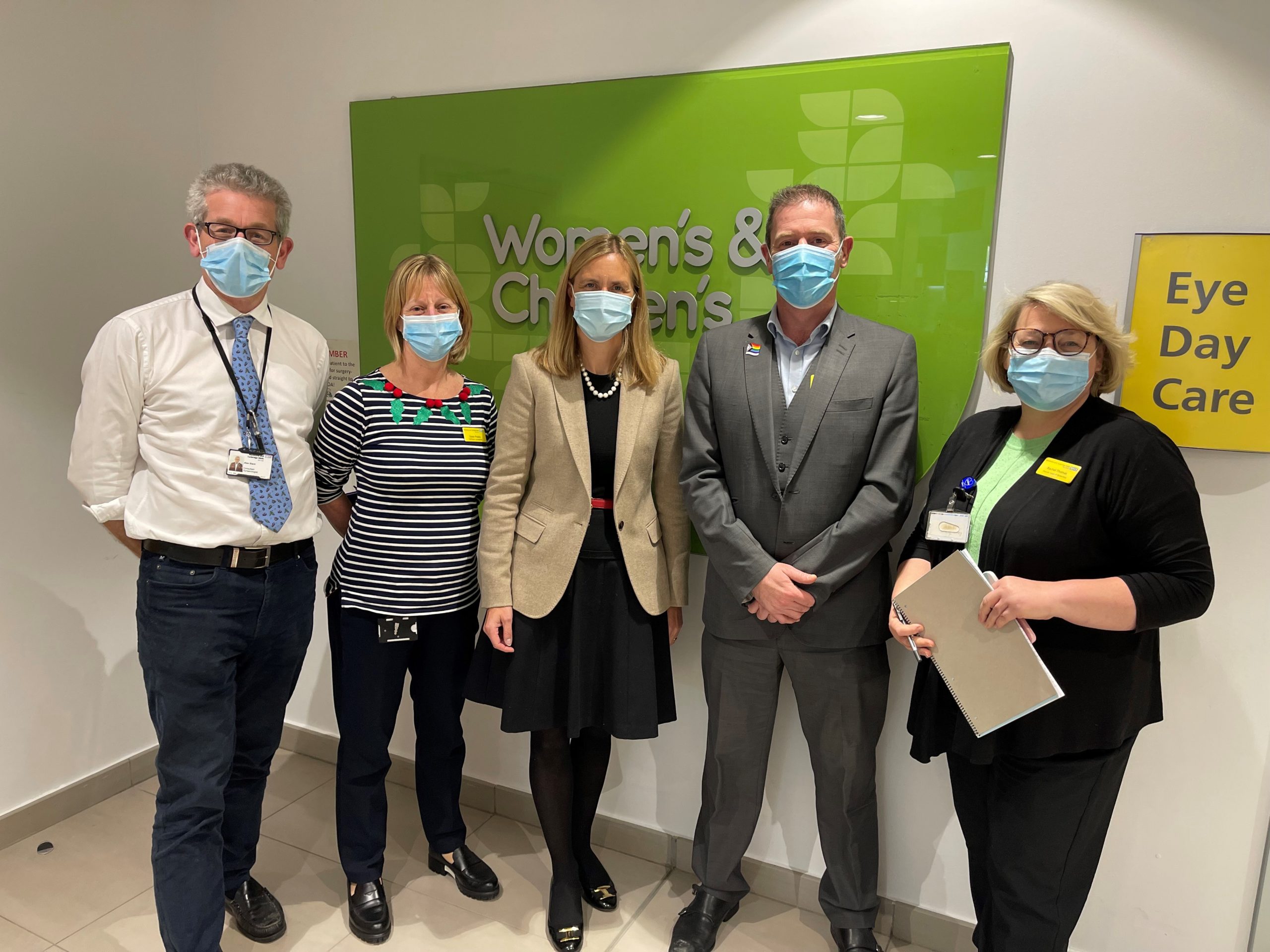 Over the past year, the Trust has been no stranger to welcoming in special guests to find out more about our fantastic teams, with 2022 seeing us opening our doors to the Prime Minister and Chancellor, local MP's, mayors and a number of media representatives.
Last month was no different as we were visited by the brand-new Patient Safety Commissioner, Dr Henrietta Hughes, who was welcomed at Tunbridge Wells Hospital (TWH) on 16 December. Dr Hughes enjoyed speaking to clinical staff and members of the Executive Team about our ongoing improvement work, and also met with our patients to talk about their experiences at the Trust.
Starting her role in September last year, Dr Hughes is the first ever Patient Safety Commissioner appointed for England. During her visit to TWH, she joined Dr Alex Slack's (Consultant in Obstetrics and Gynaecology and Urogynaecologist) clinic and spoke about both national and local issues relating to patient access, and shared her knowledge of best practice after her experiences of visiting other Trusts across the country.
Dr Hughes also met with our Medical Director, Peter Maskell and Chief Nurse, Jo Haworth as well as colleagues from our maternity services including Rachel Thomas, Acting Head of Midwifery and Gynaecology and Susan Powley, Acting Deputy Head of Midwifery. Together, they spoke about the processes in place to ensure the voices of patients are heard and the challenges our teams have faced.
During the talk, Jo Haworth was also able to highlight the work undertaken to improve patient safety, such as the maternity safety champion walkabouts and the roll out of the Patient Safety Incident Response Framework (PSIRF), with Dr Maskell speaking about our work to reduce patient falls.
Dr Henrietta Hughes said, "I was delighted to listen to patients and hear about the steps the staff at Maidstone and Tunbridge Wells NHS Trust are taking to put patient voice at the centre of design and delivery of care. I also had the opportunity to listen to the views of patients who have been or continue to be treated at the Trust."