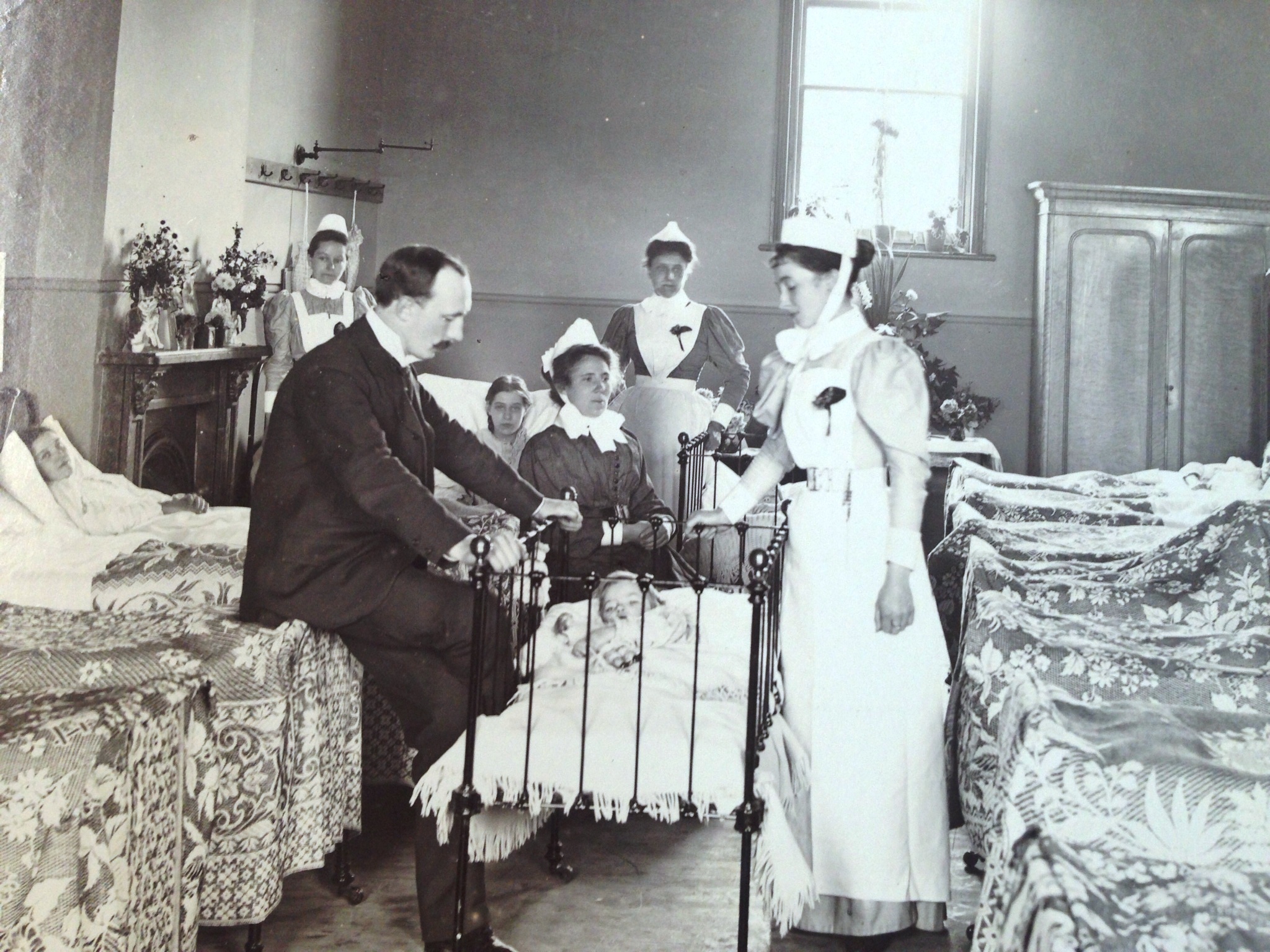 Today, 30 January, marks the 125th anniversary of the end of the 'Maidstone Typhoid Epidemic', the largest typhoid outbreak experienced in the UK.
The epidemic claimed 143 lives and triggered a huge emergency response, resulting in a number of emergency hospitals being set up and additional staff being drafted in.
One of these was Edith Cavell, who was born in Norfolk and trained at the Royal London Hospital, before transferring to Maidstone to join the fight against typhoid. At its peak, around 900 people contracted the disease within a two-week period and overall almost 2,000 people were affected.
This epidemic proved a pivotal point for public health, being the first outbreak to have a recorded trial of immunisation, as well as leading to the sterilisation of the mains water supply after it was established that contaminated water was to blame. It is also thought that the epidemic was the first in which telephones were used to try and control the outbreak. The epidemic received a large amount of press attention, and even Queen Victoria herself sent a message of sympathy and a donation to the town.
Edith was awarded the Maidstone Medal, which was to be the only decoration that she received from her country. Her incredible story saw her go on to work at other hospitals across the UK, before going to Brussels to set up a pioneering training school for nurses. It was here in Belgium that she cared for soldiers fighting in the First World War, before being arrested by the Germans for helping to smuggle out allied soldiers trying to escape. Sadly, on 12 October 1915, Edith was executed by firing squad.
Her incredible work in Maidstone has not been forgotten, with a ward being named after her at Maidstone Hospital shortly before the COVID-19 pandemic.