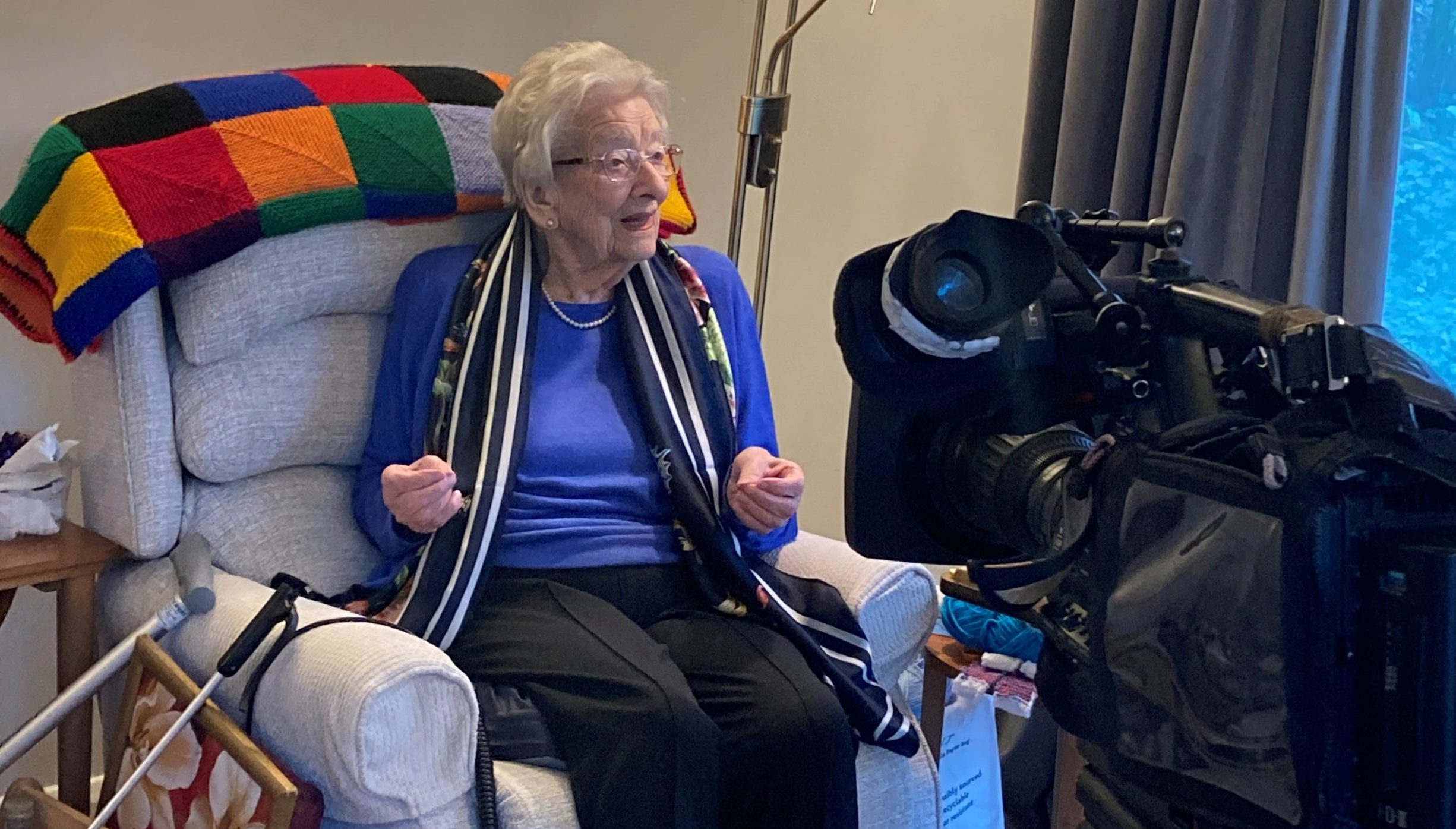 A 100-year-old grandmother has been knitting teddy bears for unwell children at Tunbridge Wells Hospital.
Kate Smith began knitting the bears just before the pandemic after her granddaughter, Tracy Taylor, a Junior Sister at Maidstone and Tunbridge Wells NHS Trust, came up with the idea when trying to think of ways to help children cope with their anxieties around staying in hospital.
The bears are given to children so that if they are worried about something they can write it down on a piece of paper and put it in the teddy's pouch, so that it can take their worries away.
Kate said that she "knits the bears so children have something nice to cuddle when they are in hospital and may feel scared."
Kate's daughter, also called Kate Smith, knits the bears too and sews them together, while her husband, Bernard, creates messages to go inside the bears' pouches. They are then individually packed by Kate's daughter and mother to Tracy, Jaqi Taylor, before being taken to the Hospital to be given away. Over last year's Jubilee period the family knitted 50 bears using the colours of the Union Jack, and in total the family have knitted and given away well over 300 so far!
Granddaughter and Junior Sister at Tunbridge Wells Hospital Children's Emergency Department, Tracy, had this to say: "All my Grandma and family want to do is give a child a teddy when staying in our Paediatric A&E unit, to help ease their distress and comfort them. I'm immensely proud of them especially as I get to see first-hand how much of a difference they make."
Katherine also knits blankets, hats and mittens for babies staying at the Hospital.
You can watch the story on ITV Meridian News.