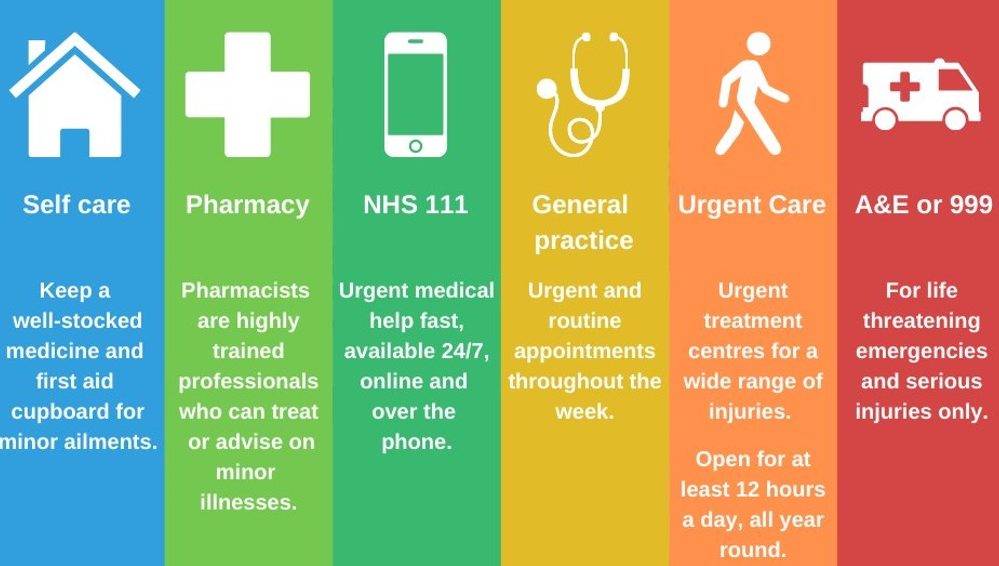 Our Emergency Departments (A&Es) at Maidstone Hospital and Tunbridge Wells Hospital are extremely busy at the moment. If you attend our Emergency Departments for a non-urgent issue, you may experience delays.
Across the region there are a range of services people can access when they are ill or injured. This includes NHS 111, the NHS app, community pharmacies, GPs and urgent treatment centres and minor injuries units. The local NHS Kent and Medway website also offers care advice as well as information on all local services and when to use them.
In an emergency always call 999 and remember that A&E is for genuine life-threatening emergencies, such as:
Loss of consciousness
Acute confused state and seizures that are not stopping
Breathing difficulties
Severe bleeding that cannot be stopped
Severe allergic reactions
Severe burns or scalds
Stroke care
Major trauma such as a road traffic accident.
We also have seen very high demand in our Children's Emergency Services, and understand that many parents are concerned by national news reports on Scarlet Fever and Strep A.
The NHS Healthier Together website and app has a range of useful information on illnesses, signs and symptoms – including Scarlet Fever and Strep A – and can guide you to make the right choice on when and where to get help.
We are grateful to all our staff for their hard work during this exceptionally challenging winter period and we would like to thank them for their continued care.