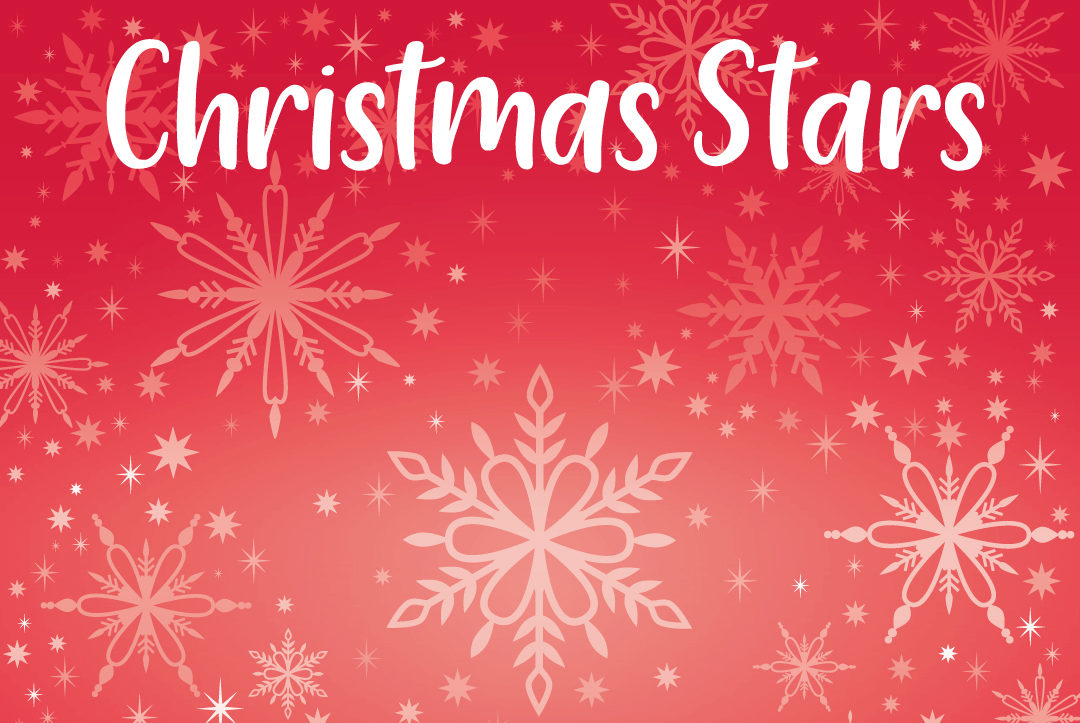 The holidays are a time for family and celebration, so we want to recognise the incredible work of our MTW family throughout the year. Remember to come back daily as we update our 'Christmas stars' advent calendar all the way to 24 December.
1 December: Jane Elliot
Jane is a volunteer in Oncology, she helps ensure that patients have access to all services. She even communicates with people through Google Translate to ensure they are getting the support they need. Jane really goes the extra mile. Thank you, Jane, for your hard work and dedication.
2 December: Ashleigh King
Ashleigh is known within Paediatrics for her professionalism, work ethic and organisational skills. Ashleigh is a great teacher to the student nurses and is always there to lend an ear if needed. The team often say, you know when Ashleigh is on shift because everything will run smoothly. Thank you, Ashleigh, for your hard work and dedication.
3 December: Moloy Dey
Moloy is a great advocate for nursing, and has really put in the work with helping the nurses in Ophthalmology develop. He has also streamlined the services and cut waiting times, improving patient experience. Moloy is a great example of our Patient First value. Thank you, Moloy for your hard work and dedication.
4 December: Elaine Kennaird
Elaine is not just a key member of staff within the cancer division, but she also runs the county's brain tumour support group. Elaine is always there for patients and families alike, even providing emotional support on the end of the phone when loved ones are too unwell to attend the clinic. Thank you, Elaine, for your hard work and dedication.
5 December: Joanne Green
Jo's work in infection prevention has been key through all waves of COVID, and she has led many innovative approaches to manage patients within the trust, and puts their safety at the forefront of all decisions. Jo's calm approach to the extreme challenge of COVID is exemplary. Thank you, Joanne for your hard work and dedication.
6 December: Daryl Judges
Daryl performs his role to an impeccable standard, whilst sitting outside of the limelight. As Assistant trust secretary Daryl's work during the year helps ensure the smooth running of multiple committees, including the Trust Board, Quality Committee and Patient Experience Committee. Thank you Daryl, for your hard work and dedication.
7 December: Richard Snowdon
Richard does an incredible job of making complex data understandable and simple. Richard has been helping Coding to get the data and reports they need to improve data quality and, in turn, support the patient experience. Richard accomplishes all of this with a big smile on his face, and a positive attitude. Thank you Richard for your hard work and dedication.
8 December: Samantha Barber
Sam ensures that the patients in our Breast unit are always put first, and the service is always delivered to a high standard with patient bookings actively managed. Thank you Sam, for all your hard work and dedication.
9 December: Jo Humphrey
Jo is an extremely flexible member of Team MTW, and will switch from the Birthing Centre to the Acute Assessment Unit at a moment's notice! Her team know her as a positive force who is always happy to help. Thank you Jo, for your hard work and dedication.
10 December: Roz Yates
Roz oversees staff across Oncology and Haematology, with the utmost respect for all staff and patients. Roz has helped improve staff emotional and mental wellbeing by setting up auricular acupuncture clinics across both sites. Thank you Roz, for your hard work and dedication.
11 December: Sue Osborne
Sue has supported the Financial Services team in times of vacancies, ensuring that important work was completed on schedule. Sue makes an important contribution to the Trust and her work helps support patient services. Thank you Sue, for your hard work and dedication.
12 December: Sindhu Balagopal
Sindhu keeps a low profile but has been recognised as a Christmas Star for her exemplary work. She has established a well organised routine within Ward 2 and the Acute Frailty Unit, and has been an essential part of establishing that same routine on Ward 22. Thank you Sindhu, for your hard work and dedication.
13 December: Gill Gurney
Gill always has her colleagues' backs. This year Gill has supported the smooth running of our Sales Ledger team during a challenging period, as well as carrying out her own responsibilities. Thank you Gill, for your hard work and dedication.
14 December: Anya Ravat
Anya joined the trust as a pre-registration optometrist in 2020, and is now a newly qualified optometrist. This change is a big leap but Anya has taken it in her stride, maintaining a high standard of work and always putting her patients first, while working across three sites! Thank you Anya, for your hard work and dedication.
15 December: Sian Stillwell
Sian started working in the Radiology Team in May 2022 and every day she shows her unflappable nature, remaining calm whilst trying to do ten things at once! Sian has impressed so many of us here at MTW already. Thank you, Sian for your hard work and dedication.
16 December: Neil Walton
Neil is a Business Intelligence Analyst, and a key member of the team. He has transformed the delivery of Freedom of Information requests, and reduced the number of overdue requests by 100%. Thank you Neil for your hard work and dedication.
17 December: Bernie Tester
Bernie has taken on a significant amount of additional work throughout the year due to support her team and truly goes the extra mile. Thank you Bernie, for your hard work and dedication.
18 December: Danielle King
Danielle is a Sister in ICU, and has championed patient diaries for a number of years now, supporting patients to make sense of what happened to them throughout critical illness. These diaries also help their loved ones understand how their relative was cared for by our expert teams. Thank you Danielle, for your hard work and dedication.
19 December: Fay Johnstone
Fay always shows exemplary skills and dedication to her work as a matron. She faces the challenges of A&E, finds time to care and support staff, and puts patient safety and comfort above all else. Thank you Fay, for your hard work and dedication.
20 December: Leigh Elliott
Leigh is always looking at ways to improve the service for both patients and colleagues. She has provided system training to the new members of staff to ensure the Phlebotomy booking system is used efficiently. Thank you Leigh, for your hard work and dedication.
21 December: Jo Kelly
Jo works tirelessly to support nursing teams, from training to troubleshooting. Jo demonstrates that she is an expert in digital nursing every day, and isn't afraid to share her knowledge for the benefit of the rest of the team. Thank you Jo, for your hard work and dedication.
22 December: Lavinia Ivan
Lavinia is the perfect example of our patient first approach, working with the understanding that each patient is an individual. She comes to work early to listen to anyone that needs to talk and always has an open door. Thank you Lavinia, for your hard work and dedication.
23 December: Kirsty Ellis
As a ward manager, Kirsty welcomes newcomers to the trust with open arms and encourages them to do their best. No matter your role, she always treats you as an equal and is always looking for new ways to make the patients' experience better. Thank you Kirsty, for your hard work and dedication.
24 December: Katy Taylor
Katy has gone above and beyond this year as a consultant therapeutic radiographer in Maidstone, helping large numbers of patients, whilst maintaining an incredibly positive attitude. Katy really puts patients first. Thank you Katy for your hard work and dedication.