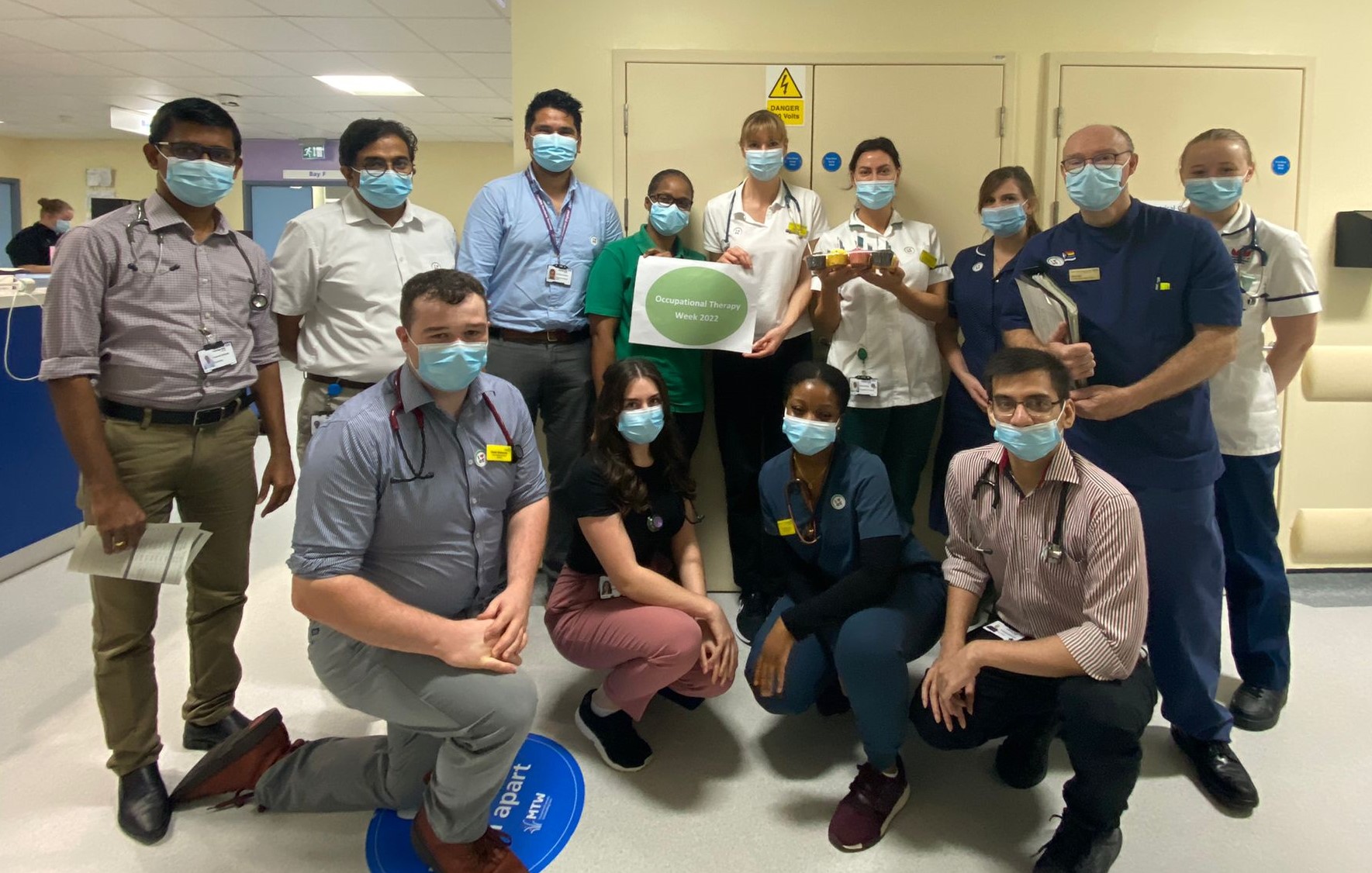 This week (7-13 November) is Occupational Therapy Week, with this year's campaign theme being 'Lift up your everyday'. The nation's health can be impacted by many different issues and Occupational Therapists (OTs) are here to help people to help themselves.
To celebrate the week, our wonderful OT teams here at Maidstone and Tunbridge Wells NHS Trust (MTW) have today been handing out delicious cakes to patients and staff. We have also been sharing a daily 'did you know' fact throughout the week about the vital work they do across the Trust.
Did you know…that we have a successful OT Apprentice Programme?
The Programme is an amazing opportunity for therapy assistants who are keen to progress in their career while gaining experience, working and earning at the same time. The course runs part-time over four years, with apprentices' time being split between university lectures, placements and work in practice. Our OTs are currently supporting the apprentice programme through Canterbury Christ Church University (CCCU).
We secured our first OT apprentice places in 2020 and now have six apprentices working their way through the Programme. They are all on track to qualify in 2024, which is a huge achievement and a great addition to our workforce! We have also provided a variety of placement experiences to OT apprentices from other Trusts.
Did you know…that we now have OTs working in Critical Care?
Research shows that rehabilitation in Critical Care has the potential to significantly improve patient outcomes and recovery from critical illness. During the last year, a new and exciting opportunity opened up to develop an OT service in ICU in Maidstone and Tunbridge Wells and we now have two part-time OTs covering approximately 30 ICU beds!
Our OTs in ICU assess the impact that a critical illness and ICU admission can have on a patient's physical, cognitive and psychological function and use early rehabilitation to increase a patient's independence.
Did you know…that we have an OT working in the paediatric upper limb services?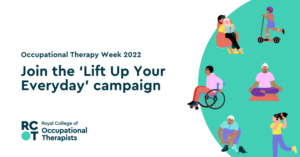 Children who have difficulties using their arms and hands due to conditions such as cerebral palsy can be referred to the Complex Paediatric Upper Limb Service (CPUL) for assessment, advice and intervention. In clinic, we assess the functional difficulties the child or young person experiences in using their upper limbs, and consider interventions which can improve their daily life across many aspects, including dressing, writing, and taking part in sports activities.
Children usually set their own goals for their treatment, which aim to motivate them and build their independence.
Did you know…that OTs are a key member of the teams in Stroke and Neurology?
Our neuro OTs work with patients who may have suffered from stroke, head injury, spinal injury and other neuro medical conditions such as encephalitis. We have specialist skills to complete full assessments of motor, sensory, vision, mood and cognition, and are able to complete a wide range of formal cognitive screens and rehab.
Function is the largest part of an OT's role and neuro OTs do this in abundance. We regularly work with patients so that they can get themselves washed and dressed. We can also take patients to the kitchen or to the shops, working on the tasks that mean the most to them and ensuring that they are safe to leave hospital.
Did you know…that our OTs are an integral part of our seven-day community-based Therapy Assisted Discharge Service (TADS)?
As TADS OTs, we support our inpatient colleagues by completing home visits prior to a patient being discharged, to determine if recommended equipment can be accommodated within their home.
Once a patient returns home, we review this equipment and ensure that they have appropriate moving and handling plans for the community carers or families to continue supporting them patients in a safe and respectful manner. We assess a patient's ability to navigate their home, including how they manage with everyday essential tasks such as getting in and out of bed and going up and down the stairs. Our aim is to establish whether any minor adaptations or aids could make life easier or safer for them.
A heartfelt thank you to all our OTs for the amazing work you do!