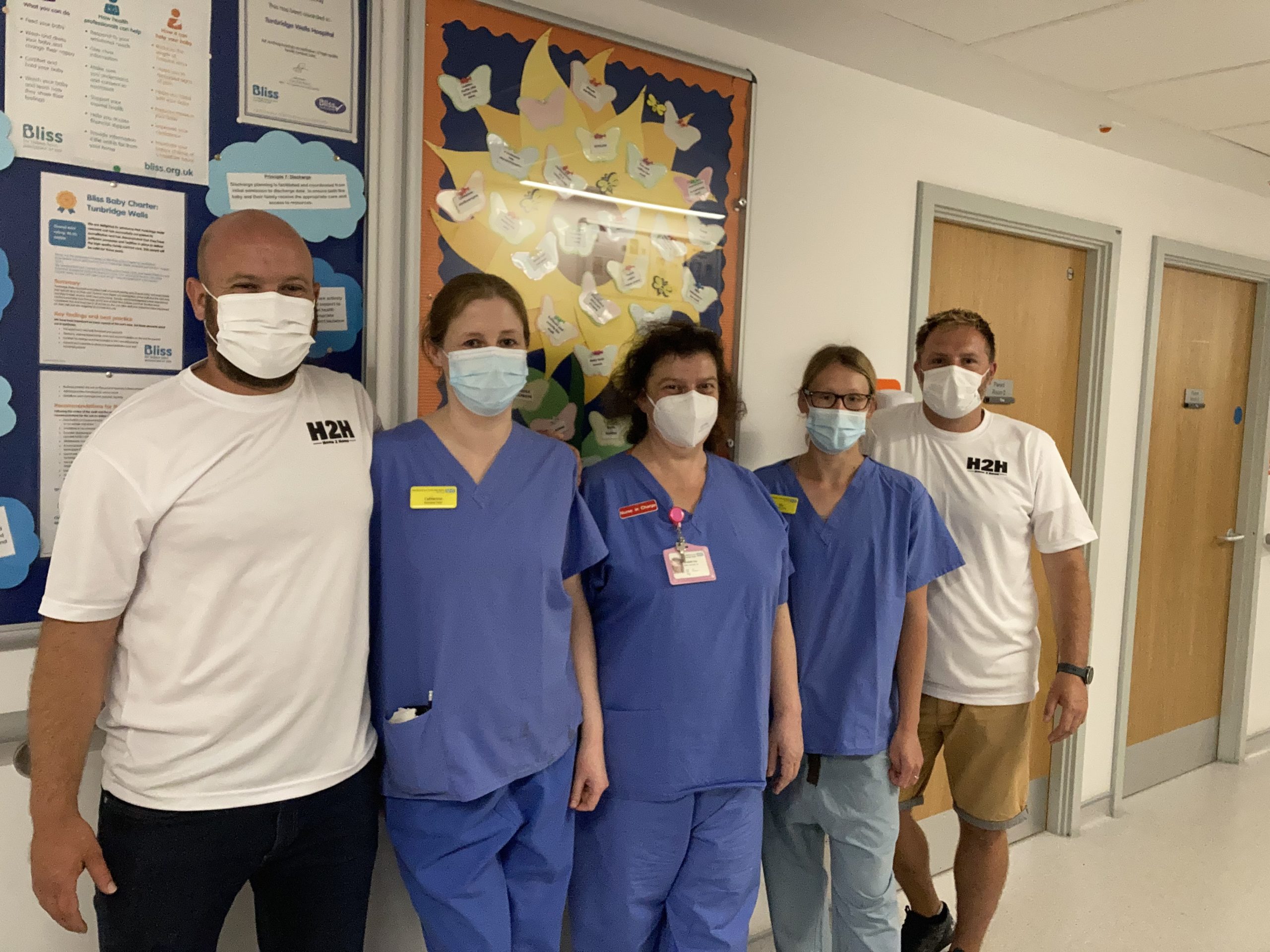 A Dad of a patient who received care at Tunbridge Wells Hospital is to run 60km with a friend to raise money for Great Ormond Street Hospital for Children (GOSH) and Tunbridge Wells Hospital (TWH) Neonatal unit on 2 July this year.
To thank the hospitals for the care they gave, William O'Shea and Darren Reeves launched the running event 'Hospital 2 Hospital, Home 2 Home' and will run between the two hospitals (GOSH and TWH).
William (the Dad) and his family sadly lost their son (Thomas O'Shea) back in 2019. Thomas was born at Tunbridge Wells Hospital on the 2 July 2019 and was looked after in the unit for 13 days before being transferred up to GOSH. Thomas spent the next 35 days fighting for his life at GOSH but unfortunately passed away on the 19 August 2019.
They are aiming to raise £50,000 which will be split between the two organisations (GOSH and TWH) and complete the run in under eight hours.
They have already raised over £21,000 – an amazing achievement and are also looking to approach small businesses to sponsor them along the run!
William and his sister (Eleanor O'Shea) have also already managed to donate £500 from the Tunbridge Wells Round Table towards the Neonatal Unit to purchase treasure boxes for them. These boxes are given to babies under 32 weeks or babies who have exceptional circumstances – e.g. a very sick Mum or a baby for adoption. The unit collect together pieces of the baby's equipment, photos and use a diary to document their stay. Both parents and staff are involved and the boxes are then discharged home with the baby.
Will O'Shea, said: "We as a whole family, still have the deepest gratitude and love for all who work in the Neonatal unit at Tunbridge Wells and Great Ormond Street. Our Thomas lost his fight for life, but truly he gave all he had, and so too did all those that cared for him.
NNU Tunbridge Wells and GOSH will forever be in our hearts, and that is why it is so important for us to support them in helping make sure our babies get to go home, which they do day in day out"
Tara Hayward Neonatal Family Support Sister/Bereavement Lead, said: "Through his deep sadness and grief Will and his friend Darren have dedicated themselves to this amazing project. We are very grateful and proud of them for choosing to support our NNU.
It truly means so much and is an inspirational legacy to his beautiful, brave little boy Thomas. Thank you, so very much and good luck, from us all on NNU"
You can donate to Will and Darren here: Team Thomas O'Shea (justgiving.com)
You can keep up to date on their journey by following their Instagram page here: https://www.instagram.com/p/CUIqywqoEbX/?utm_medium=copy_link