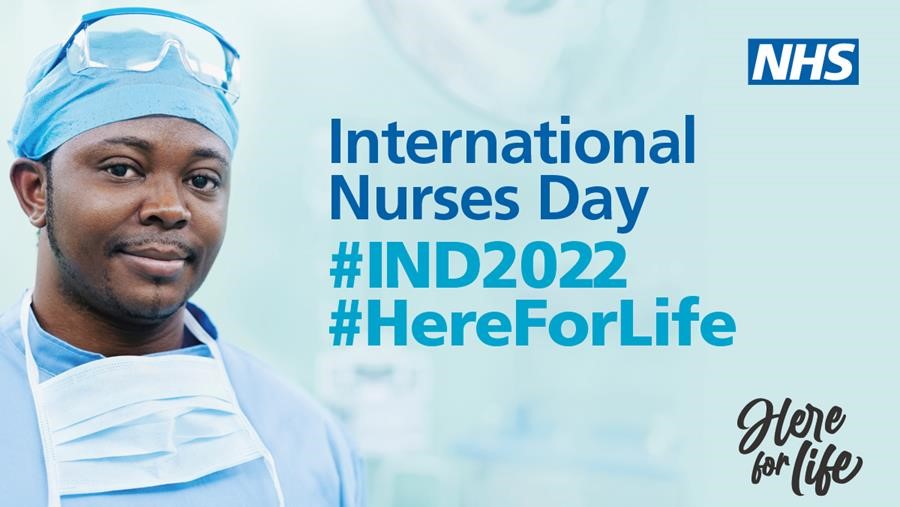 The Trust joins the world in marking International Nurses Day (Thursday 12 May) and shining a light the amazing work of the nurses here at Maidstone and Tunbridge Wells NHS Trust (MTW).
Thank you to all the nurses who have continued to provide care to our patients in extraordinary circumstances during the COVID-19 pandemic.
Read on to find out more about the experiences of some of our nurses below:
Girish Ramlugun – Theatre Co-ordinator/ Matron, Tunbridge Wells Hospital
I started my nursing career in Tunbridge Wells Hospital 23 years ago, arriving as an international student from Mauritius. As soon as I qualified, I joined MTW in Theatres and have been there ever since!
As a Theatre Co-ordinator/ Matron for Tunbridge Wells Theatres, along with Sabreena Stanton, TWH Matron/ Theatre Co-ordinator we lead a team of over 150 Registered Theatre Practitioners, Theatre Support Workers and Registered Nurses that work closely work with the surgical teams to deliver high-quality patient care.
A typical day would include allocating workload, supporting staff, streamlining services, collaboratively working with other departments and management to ensure the safe flow of patients through our department and efficiency of resources. It certainly is demanding and interesting!
I like working with a highly skilled and organised team and aim to deliver a good and safe patient experience.
I have progressed from a D Grade (equivalent band 5) at the start of my career, learning and developing at each stage to now work as a Senior Theatre Practitioner and more recently running the emergency CEPOD (Emergency General Theatre) & Trauma service as a Lead Theatre Practitioner.
The Tunbridge Wells Hospital comprises 11 Theatres in three locations throughout the hospital site. The theatre service provision encompasses inpatient and day case elective surgery for Orthopaedics, Gynaecology, general, Ophthalmology, Ear, Nose and Throat (ENT) and Obstetrics. Tunbridge Wells is also the acute site for emergency surgery, Trauma, general, ENT, Gynaecology and Obstetrics. The Theatres team run a very busy 24 hour dedicated CEPOD theatre and Obstetric Theatre.
My advice to anyone would be learn at every stage, embrace team working and workplace culture & practices.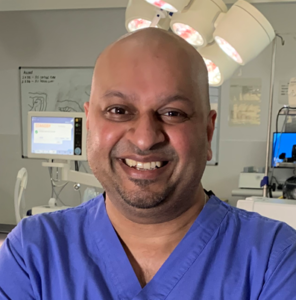 Sheena Jacob – Practice Development Nurse
I started my nursing career in Kerala, India where I also completed my training. I then joined MTW in 2008 as a staff nurse in the Cardiac Catheter Lab at Tunbridge Wells Hospital. I have also worked in many different departments such as the Coronary Care Unit (CCU), Outreach team, Acute Medical Unit (AMU) and Practice Development Team, where I am now working as a Practice Development Nurse covering CCU and Medical wards.
As a Practice Development Nurse, I lead the development and provision of practice education standards within the clinical areas and act as a role model for clinical staff. This addresses patient needs and ensures the delivery of safe evidence-based patient care.
I can make positive impact to staff knowledge, development and health and wellbeing by improving on the quality of care given to patients. This role has given me opportunity to lead on many clinical programmes and helped me to advance my formal teaching skills.
My career at MTW started as a band 5 nurse in the Cardiology Department. I then joined the Critical Care Outreach Team (CCOT) as a Sister to advance my skills in manging emergency conditions. To develop my ward management and patient flow skills, I joined the Acute Medical Unit (AMU) in 2018 as a Junior Sister from CCOT. While I was working in AMU, I got the opportunity to join the Practice Development Team as a Clinical Skills Facilitator to support the newly joined clinical staff in CCU and acute medical wards. Within a year, I was promoted to Practice Development Nurse.
With MTW's support I have also been able to complete my Nursing and Midwifery Council (NMC) standards for student supervision from Canterbury Christ Church University, a degree in Cardiac Pathway from the University of Brighton and a Professional Nurse Advocate programme from the University of Lancashire.
My advice to others wanting to follow a career in nursing? Believe in yourself and be ready to take challenges in your career. Instead of waiting for opportunities actively look for them.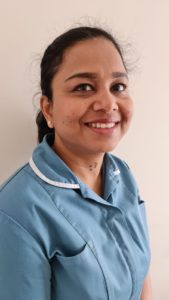 Subin Sebastian – Stroke Assessor at Acute Stroke Unit
​I started my nursing career in Bangalore India where I also undertook my training. I joined MTW in 2019 as a Staff Nurse in the Stroke Unit at Maidstone Hospital.
My current role as a Stroke Assessor includes assessing the patient and facilitating admission to the Stroke Unit. I also support South East Coast Ambulance Service (SECAMB) when the team call to segregate the stroke patient and provide advanced care including thrombolysis.
​As a Stroke Assessor I can be more involved with patient assessment, diagnosis and treatment which ensures effective care for the patient. The multidisciplinary approach also helps to improve my knowledge in the clinical area
​MTW has allowed me to progress in my role, I started as a band 5 nurse in the Stroke Unit and in 2021 I became the Stroke Assessor which helped me to improve my skills within the clinical field of stroke.
​For anyone looking to become a nurse I would say to accept the challenges and the hard work it brings – the rewards make it all worthwhile!
We are also taking a trip down memory lane by sharing some photos of our nurses and midwives (International Day of the Midwife – 5 May) from our archives as well as more recent images: