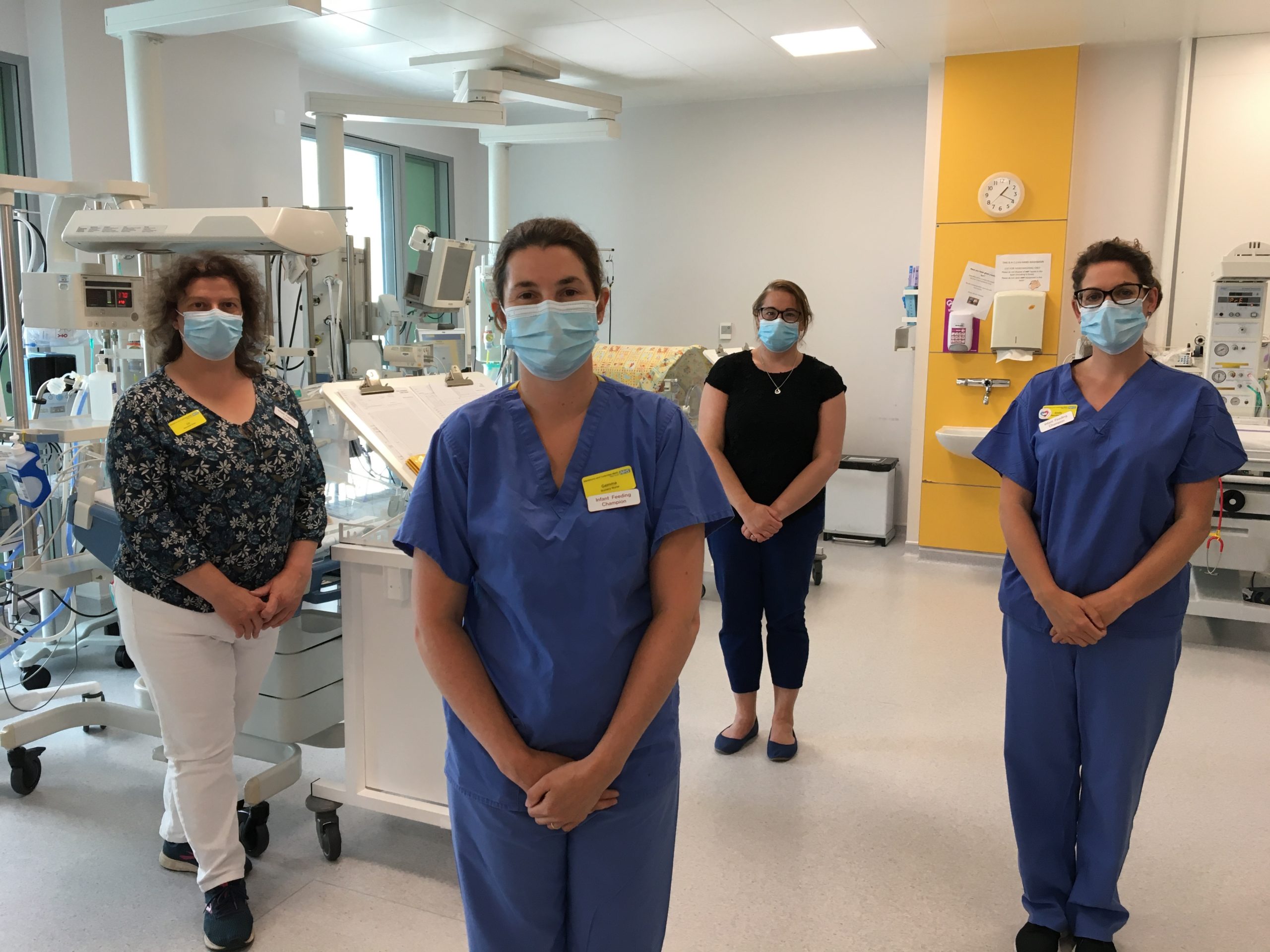 The level of care provided to sick and premature babies and their families has been taken to the next level by Tunbridge Wells Hospital's neonatal unit after it received Stage 2 Accreditation from Unicef UK's Baby Friendly Initiative.
In order to achieve the accreditation staff members had to undergo a rigorous assessment process, which was sponsored by Kent County Council, to measure their level of knowledge and skills against three specific neonatal standards which aim to:
support parents to develop close and loving relationships with their babies
value breast milk and breastfeeding as crucial for growth and development, and
involve parents as equal partners in providing care and decision making
To meet standard one, families are encouraged to be part of all aspects of their baby's journey to help minimise the impact of separation which can affect the development of a preterm baby's brain. Skin to skin care, known as Kangaroo care, is also promoted as it helps the baby's brain to develop and for them to grow and put on weight. Parents are also taught how to read their babies cues so they can understand what they need.
Standard two involves teaching mums how to provide breastmilk for their babies while they are on the unit either by using a breast pump to express their milk or transitioning to breastfeeding once their baby is able to feed for themselves.
In order to meet standard three the unit introduced a reclining chair, with more expected soon, which parents can use for feeding or kangaroo care. Lateral flow testing was introduced twice a week for parents and visiting guidelines were reviewed on a regular basis to ensure families could continue to visit their baby during the pandemic. The unit also introduced a policy for parents to wear earphones while staff talk to other parents about their baby's care so they can stay with their child at all times.
Thanks to everyone's efforts the staff achieved 95% and above across the areas assessed thus passing all three standards required in order to achieve Stage 2 accreditation.
Neonatal Sisters Emily Duffin and Liz Day, Neonatal Nursery Nurse Gemma Davis and Clinical Nurse Educator Vicky Lander led on implementing the standards.
Emily said:  "The unique environment of the neonatal unit presents many challenges for families when it comes to infant feeding and developing the crucial early relationships between parents and their child.
"Achieving Level 2 accreditation demonstrates to families that neonatal healthcare professionals on the unit, such as myself and my colleagues, are able to support parents to achieve these and while also ensuring the unit builds upon the great work already accomplished in putting babies and their families at the heart of care."
The neonatal unit, which achieved BFI Level 1 accreditation in November 2018, is now working towards the BFI Stage 3 assessment which is set to take place in Summer 2022.