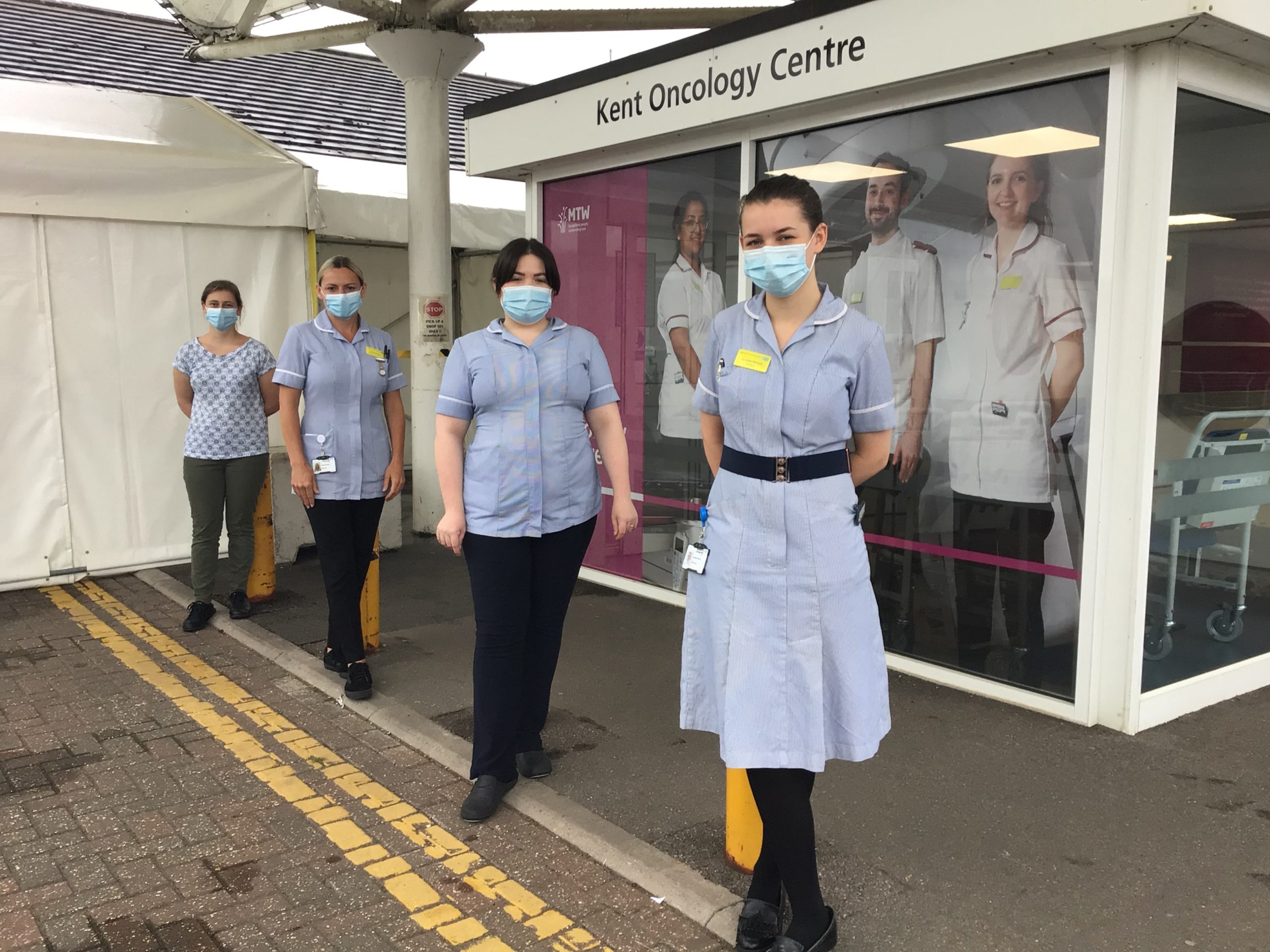 Thirteen nurses from Maidstone and Tunbridge Wells NHS Trust (MTW) are benefitting cancer patients across the region after recently qualifying to administer chemotherapy by completing a specialised intensive training course.
The nurses all undertook the Systemic Anti-Cancer Therapy (SACT) course which was funded by MTW with two of the nurses funded by the Kent Cancer Alliance.
The course included university classes at weekends as well as receiving training in-house alongside experienced chemotherapy staff in the haematology and oncology units and the in-patient ward.
After undertaking the training at Canterbury Christchurch University and Guys and St Thomas' Hospital, the staff have already begun treating patients with all types of cancer.
The nurses will not only help deliver chemotherapy but the new qualification means they are also certified to deliver consultations to patients before and between cycles of chemotherapy to ensure they are fit to proceed with treatment, enabling doctors to focus on other areas of care.
Chemotherapy Development Nurse Practitioner, Jan Christie, who has overseen the nurses during their training, said: "I've really enjoyed watching and supporting them all develop their skills and knowledge to become our new Systemic Anti-Cancer Therapy trained staff nurses and I would like to take this opportunity to congratulate them all on their hard work and achievements."
Director of Nursing and Quality Cancer Services and Lead Cancer Nurse for MTW, Charlotte Wadey, added: "We are always looking to invest in our staff and develop their skills to provide better outcomes for our patients alongside outstanding care.
"SACT is an extremely specialised area of treatment as it requires such an intense course of extra learning which few nurses have undertaken, so to be able to welcome on-board 13 new expertly trained staff is fantastic news for the Trust and our patients."
The Kent Oncology Centre based at Maidstone Hospital and the Haematology Oncology Day Unit, based at Tunbridge Wells Hospital provides specialist cancer services to around 2 million people across Kent and East Sussex and is the fourth largest oncology service in the country.