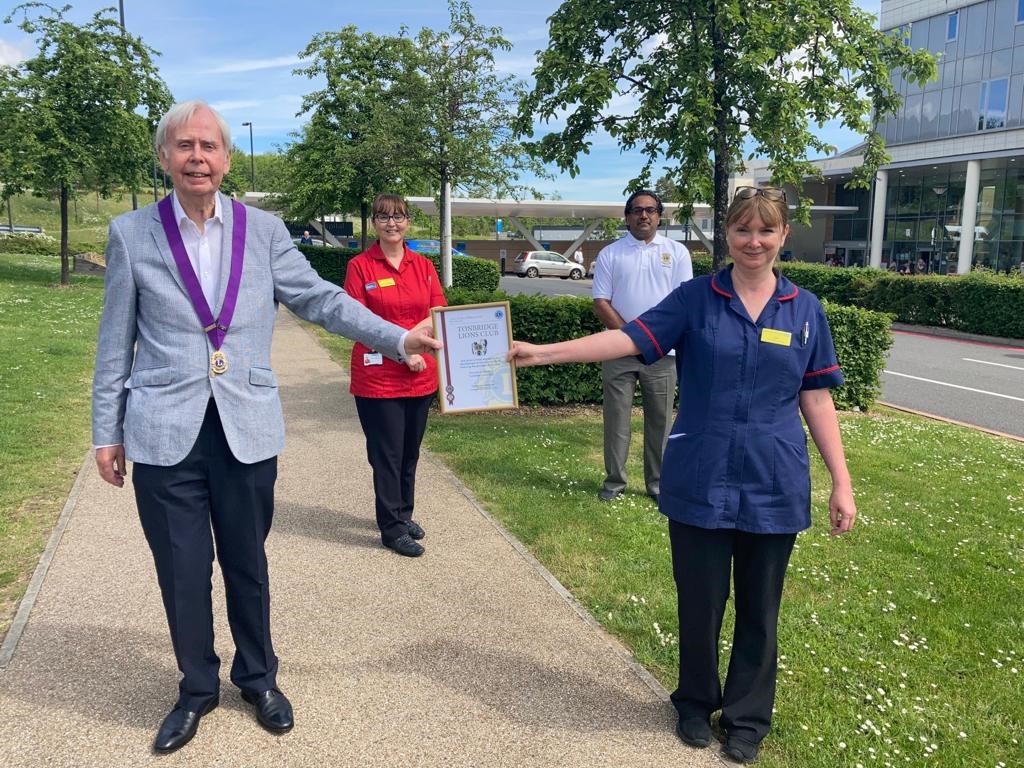 Thanks to a kind donation by the Tonbridge Lions Club, patients and their families who have sadly suffered a miscarriage now have access to a special bereavement room within the Emergency Gynaecological ward at Tunbridge Wells Hospital. The bereavement room offers a quiet space and a comfortable environment to support patients at what is often a very difficult time.
Following a request for help from the Trust, Tonbridge Lions Club were able to donate £800 raised from their fundraising activities to Maidstone and Tunbridge Wells NHS Trust to fund the purchase of two sofas and a coffee table for use within the room.
Karen Lansdowne, Matron for Gynaecology at Tunbridge Wells Hospital, commented: "This kind donation by the Tonbridge Lions Club has enabled us to furnish the bereavement room and create a private space for patients and their families at what is a very distressing time.
"Thanks to the generosity of the Club, our patients and families in the Emergency Gynaecological ward now have access to a comfortable and quiet space and this has already made a real difference to bereaved families".
Keith Bourne, President, Tonbridge Lions Club said: "We are delighted that the Tonbridge Lions Club has been able to support our local hospital and help provide a quiet sanctuary for patients in their hour of need.
"Fundraising is at the heart of our work of the Club and our members work hard to support both our local community and to benefit those less fortunate than themselves".