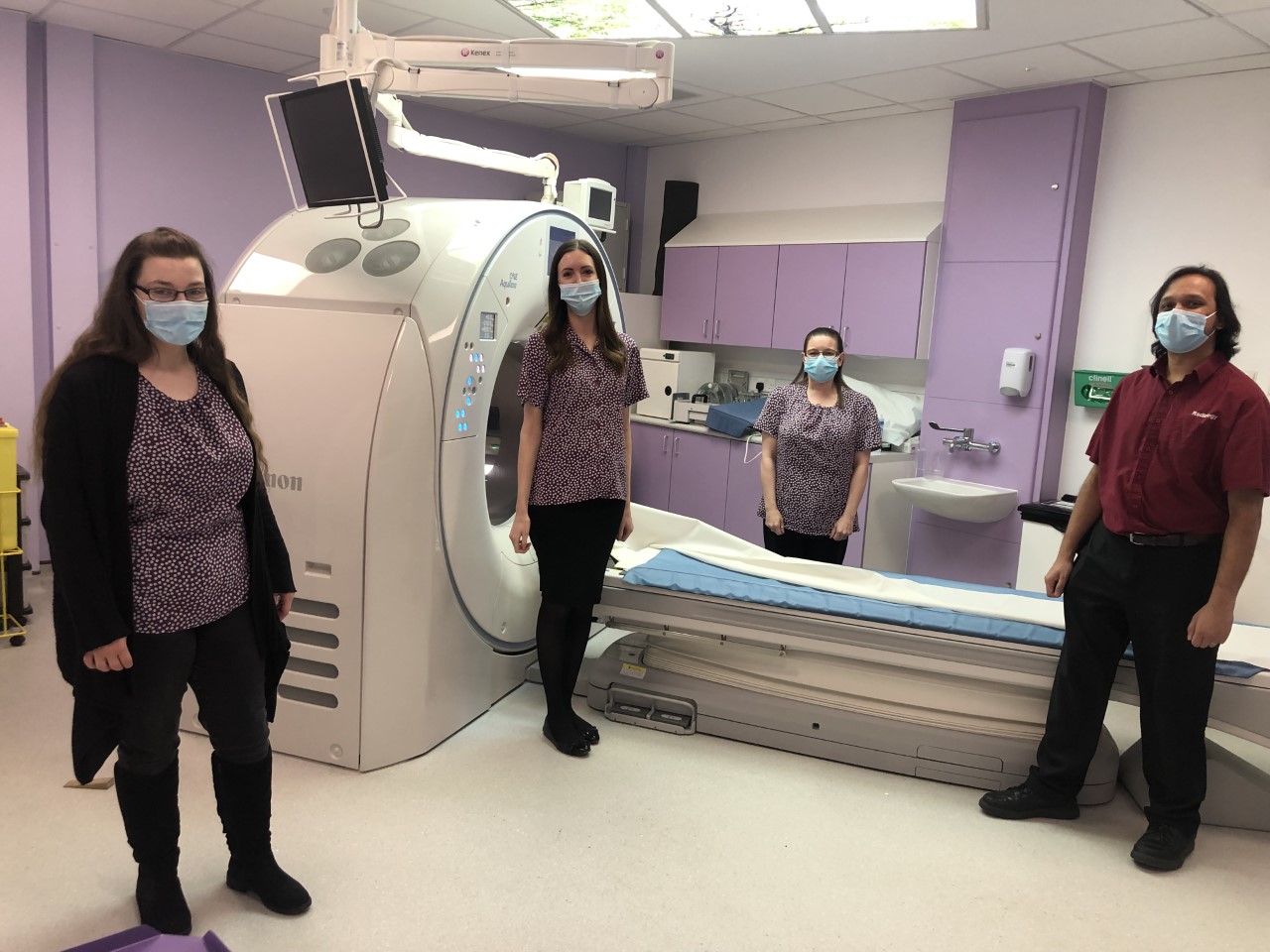 Maidstone Hospital, part of Maidstone and Tunbridge Wells NHS Trust, has increased its CT scanning capacity by securing access to one of the NHS England mobile scanners supporting diagnostic services across the country. This is as a direct result of the team achieving the best utilisation of the mobile scanners earlier this year.
The additional scanner, used to undertakes CT scans, is based at Maidstone Hospital and enables the team to increase capacity and see an additional 231 patients each week it is on site. Radiographers have been working around the clock to ensure the maximum number of patients can receive their scans.
The team of CT scan administrators at Maidstone Hospital have called every patient the day before their appointment to ensure that every slot is filled, including cancellations. This has resulted in keeping the Did Not Attend (DNA) figures to an absolute minimum and ensuring the maximum number of patients can receive their required scans.
The mobile scanner does not have the facilities in place to link to the hospital network so the Picture Archiving and Communication System (PACS) team at Maidstone Hospital have worked extra hours to manually upload images to the system to ensure there were no delays to patient care.
Jasmine Turner, CT Superintendent at Maidstone Hospital commented: "It has been a fantastic team effort to ensure we can deliver the best level of care for our patients.
"Our amazing team of administrators have worked tirelessly to ensure every available slot is taken and as many patients as possible can be booked in for their scans.
"The PACS team have worked alongside the radiographers to ensure quick access to scan images to enable swift diagnosis for our patients."
The processes put in place by the Radiology Team are now being used as an example of best practice and the information is being shared nationwide.
CT scanners, also known as CAT scanners, use X-rays and a computer to create detailed images of the inside of the body and are a key diagnostic tool for patient care.
Pictured  (L-R) are Jenni Slade, Hayley Smith, Clare Hicks and Mirza Sobrany from the Senior CT Administrators team at Maidstone Hospital.