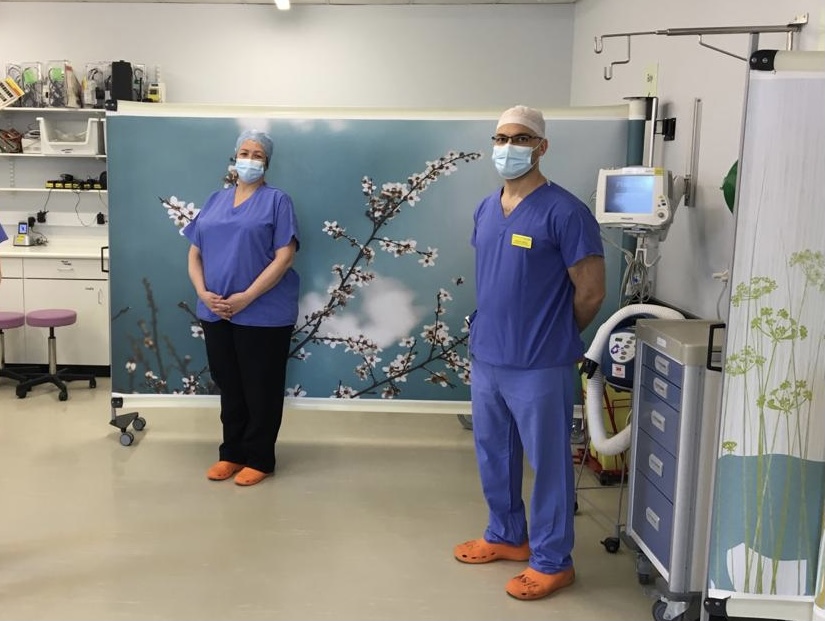 Did you know the role of an operating department practitioner dates back to the birth of modern surgery in the 18th century? Yet despite its origins it's still a role that not many people have heard of.
Operating Department Practitioners' Day (Friday 14 May) aims to raise awareness of what the profession involves.
ODPs are essential members of the operating theatre team, providing individualised care to patients before, during and after their operation. The role consists of three main areas:
Anaesthetics – supporting and assisting the anaesthetist during general and local anaesthetics.
Scrub – supporting and assisting the surgeons with instrumentation during surgery.
Recovery – overseeing the immediate care of a patient post operatively, maintaining airway support, pain management and observations during the emergence phase of anaesthesia.
Allan Javier, Senior Theatre Practitioner, who works at Tunbridge Wells Hospital said: "As an ODP, I start my day by making sure that all equipment is safe to use and we have adequate supplies needed. Examples of these are checking the anaesthetic machine, preparing drugs and airway adjuncts for different anaesthetic interventions. I highly recommend this job to anyone who seeks something different with new challenges and opportunities, working with and meeting new people."
Erica Houghton, Lead Theatre Practitioner for Breast, Urology and General Surgery at Maidstone Hospital, joined MTW as a trainee ODP in 2003 and has been a qualified ODP for 15 years.
She said: "Being an ODP is a very rewarding career and can open numerous doors in healthcare such as management, education and clinical research. You can also undertake further training to become a surgical care practitioner, anaesthesia associate or advanced critical care practitioner. You become a multi-skilled professional."
Ashraf El Mahdy, Lead Practitioner Maidstone Orthopaedic Unit at Maidstone Hospital, qualified as an ODP in 2013.
He said: "What I love the most about my job is looking after a patient and seeing the end results such as when a patient is cancer free, a Covid-19 patient is discharged from intensive therapy unit (ITU) or a child after a squint procedure – it is a very rewarding job."
Consultant anaesthetist Greg Lawton, MTW's Chief of Service for Surgery, said: "We are extremely proud of our ODPs. Being an operating department practitioner is a unique role and a vital role to have in our theatres. They really are unsung heroes."
To celebrate some of the amazing ODPs at MTW a short video has been put together which you can watch here.
To find out more about careers at MTW NHS Trust, click here.