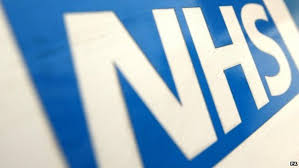 Protecting our patients and those who care for them is our top priority during the coronavirus (Covid-19) pandemic.
In line with the government's road-map on lifting Covid-19 restrictions, we are updating our visiting policy from Monday 29 March to support more visiting across our hospitals:
Each patient can nominate one visitor. Families may nominate a visitor where the patient is unable to.
Two visitors from the same household or bubble may visit in exceptional circumstances. For example to spend time with a patient in the final days of their life or when the visitor themselves needs assistance – this must be arranged with the nurse in charge of the ward in advance
For elective patients on Ward 32 and Foster Clark the visitor must be from the patient's household or bubble
Visiting will be supported six days a week, from Tuesday to Sunday. Visiting on Mondays is only possible in exceptional circumstances.
Visitors must contact the ward for details about the designated visiting time for the ward.
Personal Protective Equipment (PPE) will be provided to visitors/carers according to individual circumstances and a hospital issued face mask must be worn at all times.
PLEASE DO NO VISIT IF YOU HAVE ANY COVID SYMPTOMS OR YOUR HOUSEHOLD IS ISOLATING DUE TO SUSPECTED COVID
Please also be aware of the following information across both hospitals:
Covid wards – No visiting is permitted on Covid wards except in compassionate circumstances (such as patients receiving end of life care). This includes patients who have not yet been confirmed as negative on the Peale Ward, Acute Medical Unit, Acute Assessment Unit at both hospital sites.
Lord North Ward – Due to the vulnerability of the patients, no visiting is permitted on Lord North Ward at Maidstone Hospital, except in compassionate circumstances.
Maternity Departments– A partner of a person in labour is able to stay throughout labour including in the early stages of labour and during induction of labour on the antenatal ward. The same partner can remain until discharge from the post-natal ward. For people/parents in the antenatal ward, but not in labour, only the nominated birth partner may visit. For more information about the maternity visiting policy, including attending antenatal scans, visit https://www.mtw.nhs.uk/latest-updates/
Neonatal Unit – Current visiting is 24/7 for one parent, second parent unlimited access during the week days but only one visit per day. Weekends a booked morning or afternoon slot for second parents. No other visitors.
Paediatric Wards – one parent/carer to be with the child, including overnight.
Outpatients – to ensure social distancing in outpatient waiting areas people with an outpatients appointment should attend on their own. Only those requiring assistance, and children, may bring an accompanying person.
All visitors must enter by the main entrance at Maidstone Hospital and Tunbridge Wells Hospital and have their temperature checked.
Hand hygiene – all visitors will be instructed on hand hygiene by ward staff, which should be performed at the beginning and end of each visit.
No children under 16 are permitted to visit except in compassionate circumstances. This must be arranged in advance with ward staff by telephone.
Visitors may only visit one patient.
In bays, curtains are to be drawn during visits to provide a physical barrier between beds and visitors.
Alternatives to visiting
To help keep everyone safe, we ask you to consider other ways of keeping in touch with patients such as phone calls or video messaging. Please see our guide to patient ipads and using FaceTime.