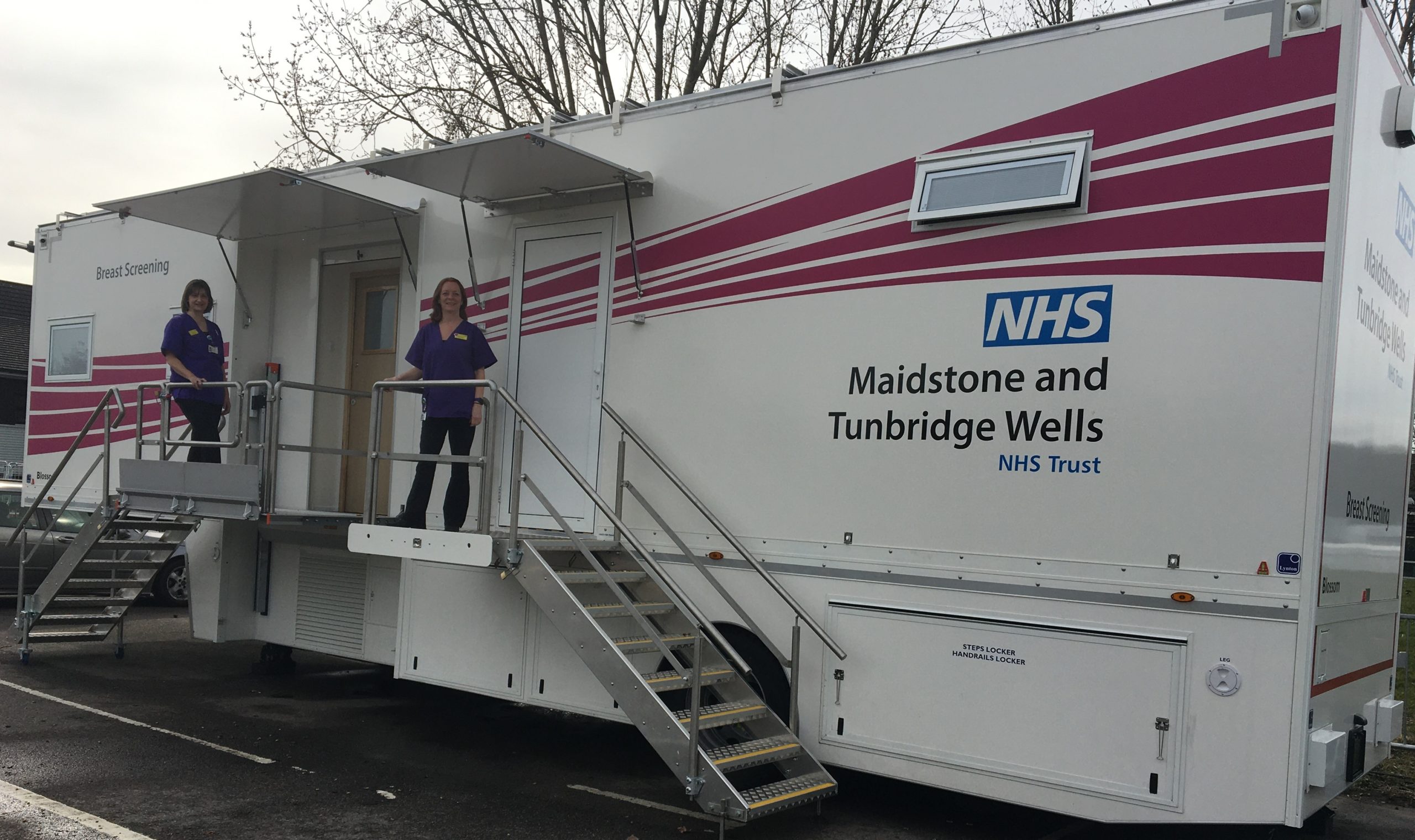 An extra 200 patients living in the West Kent community can now be screened for breast cancer thanks to Maidstone Hospital taking delivery of a new mobile breast screening unit.
The mobile unit arrived at Maidstone Hospital last week and is part of a programme of work to refresh and modernise equipment at the Trust. The unit is located at the rear of the hospital behind the Hospital's Peggy Wood Breast Care Centre. It will remain on site until the end of March when it will then be transferred to support those patients living in the Tunbridge Wells area.
The new mobile unit replaces an older unit and provides a clean, safe and welcoming environment for patients attending breast screening appointments – it is also fitted with a patient lift ensuring easy access for all patients.
To create a safe environment for patients, a one – way system has been put in place, ensuring patients can be moved smoothly through the unit and creating a safer environment for those attending appointments.
Julie Trevers, Superintendent Mammographer at the Peggy Wood Breast Care Centre commented: "Breast screening is important in detecting breast cancer. Early detection increases the chances of recovery and results in better outcomes for patients.
"We are delighted to have these new facilities to help us continue to ensure patients of Maidstone and Tunbridge Wells receive the highest standard of care."