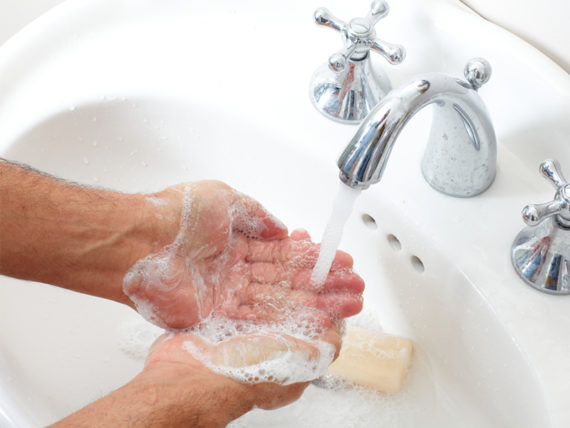 Visitor Policy at Maidstone Hospital and Tunbridge Wells Hospital
Protecting our patients, staff and visitors is our priority during the Covid-19 pandemic. Our hospital services are open but with the number of Covid-19 cases rising in the local communities we have taken the difficult decision to limit visiting in our hospitals.
We're asking all visitors to carry out a lateral flow test within 24 hours of visiting our sites and effective from Friday 17 December visiting at Tunbridge Wells Hospital and Maidstone Hospital will be limited to the following:
One visitor per patient for one hour – this visit must be during the pre-existing visitors time slot for the ward.
Children's Services – one parent/carer to be with the child as agreed with ward staff.
Patients requiring individual carer support – identified carers will be permitted to support these care requirements.
Maternity Department – please visit the maternity pages for visiting information.
Wherever possible we will offer virtual opportunities for patients to keep in contact with their friends and family and support the use of phone calls or video messaging.
If attending our Emergency Department please note the following:
Only one parent/guardian can accompany a child
No relatives permitted unless the patient is under 18 or in need of a registered carer
You must wear a hospital issued mask at all times unless exempt
You must comply with front door temperature checks
We DO NOT tolerate any verbal or physical abuse
VISITORS MUST BE SYMPTOM FREE AND NOT UNDER ANY SELF-ISOLATION CONDITIONS
Please note, we're continuing with all COVID-19 safety protocols after 26 January 2022, including face mask wearing.
Visitors must contact the ward for details about the designated visiting time for the ward.
When visiting our sites:
We encourage all visitors to carry out their own lateral flow testing within 24 hours prior to travelling to our sites to ensure the safety of our patients.
A hospital issued face mask must be worn at all times. Personal Protective Equipment (PPE) will be provided to visitors/carers according to individual circumstances.
Please try and keep a two-metre distance where possible and walk on the left-hand side of the corridors.
All visitors must enter by the main entrance at Maidstone Hospital and Tunbridge Wells Hospital and have their temperature checked using a non-contact infrared thermometer. Further information about non-contact infrared thermometers can be found here.
Hand hygiene – all visitors will be instructed on hand hygiene by ward staff, which should be performed at the beginning and end of each visit.
No children under 16 are permitted (except in Maternity wards) to visit except in compassionate circumstances. This must be arranged in advance with ward staff by telephone.
Visitors may only visit one patient unless in exceptional circumstances.
PLEASE DO NOT VISIT IF YOU HAVE ANY COVID SYMPTOMS OR YOUR HOUSEHOLD IS ISOLATING DUE TO SUSPECTED COVID
Alternatives to visiting
To help keep everyone safe, we ask you to consider other ways of keeping in touch with patients such as phone calls or video messaging. Please see our guide to patient iPads and using FaceTime.
Please note, our cafes at both hospital sites remain closed to patients but that refreshments are still available to buy from the League of Friends shop, Costa and the M&S Food Hall at Maidstone Hospital and WHSmith, Costa at Tunbridge Wells Hospital.
Getting essential items to patients on wards
Relatives, friends and carers can still get essential items to their loved ones who have been admitted to our hospitals during the pandemic. Should you choose to bring essential property for a patient to one of our hospitals, please make sure you clean/disinfect the items and that you place them in a clear, sealed easily cleanable bag. Please do not bring in bulky items.
When you arrive at the hospital please go to the main entrance and speak to the security team about the purpose of your visit. They will then direct you to the nearby Hub where you can hand the bag to one of our volunteers. You will not be able to access the hospital due to restrictions to non-essential visiting.
You will then be asked to complete a property checklist form, and to fill in the patient's name, date of birth and the ward they are on. Both you and the person receiving the items must sign the form.
Once completed the volunteer will take the bag and the completed form to the ward. A member of staff will then sign the same form to say they have received the items. After wiping the bag down they will take it, along with the form, to the patient so they can check the items against the checklist. Once the checks have been completed they will then be asked to sign the form (where possible) to say they have received the items.
Please note, patient property will be accepted by The Hub between the hours of 10am and 3.30pm 7 days a week.  We are unable to accept patient property outside of these times. Any essential patient property delivered outside of these times may be refused but if accepted might result in the need to be kept in a locked cage until someone is next available to take the items to the ward.