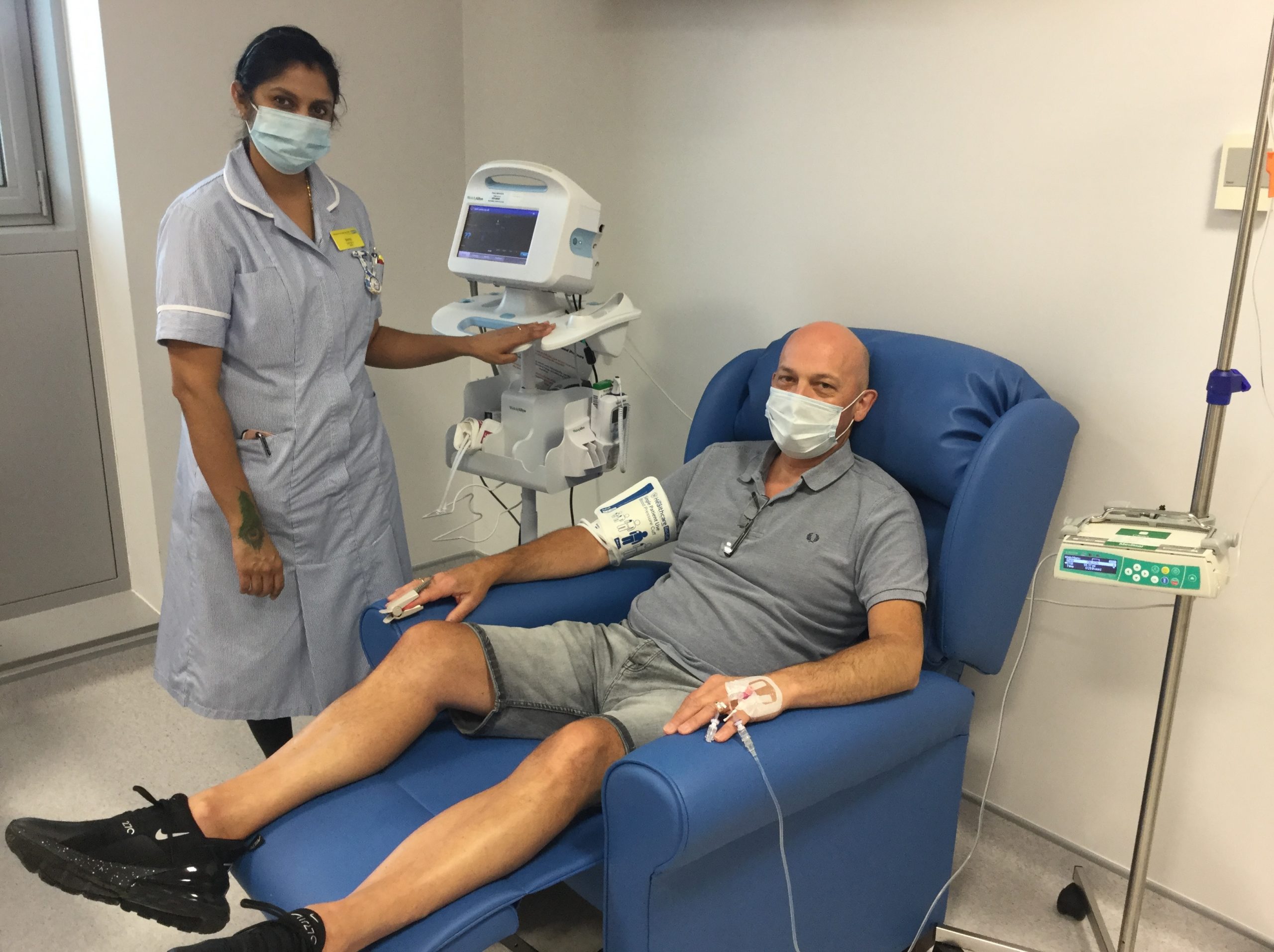 Patients can now receive their treatment in comfort thanks to nine recliner chairs being donated by Tunbridge Wells Hospital League of Friends.
The charity bought the chairs at a cost of £7,796.41 for the new nurse-led Planned Treatment Unit (PTU) which was opened by Maidstone and Tunbridge Wells NHS Trust at the beginning of last year as part of its ongoing commitment to ensure patients can access emergency care services in a prompt and timely way.
The unit sees planned ambulatory patients who are well enough to attend a pre-arranged day appointment to receive treatments such as intravenous antibiotics – used to treat severe bacterial infections such as cellulitis – or infusion therapy which involves administering medication into a vein via a needle or catheter to help manage chronic conditions such as Crohn's Disease and rheumatoid arthritis due to oral medication not being suitable.
Nurses on the unit can also give blood transfusions to cancer patients who have low haemoglobin levels as well as iron transfusions which are often needed to help raise a patient's red blood cell count before an operation to help reduce the need for a blood transfusion.
Catarina Cunha, Acute Medicine Matron, said: "Some patients might have to stay on the unit for several hours whilst they undergo their treatment. As we're always looking at ways of putting the patient first we approached the League of Friends about purchasing the recliner chairs for the unit and they agreed. Thanks to their generosity patients now have somewhere comfortable to sit, or lay back and relax, during their stay with us."
Prior to the unit opening, patients requiring planned treatments were seen on a daily basis by nurses and doctors in one of the bays in the hospital's Acute Medical Unit (AMU). There they were treated in the ward alongside inpatients (over 24 hours length of stay) and patients requiring same day emergency care (requiring less than 24 hours stay).
Catarina added: "The unit forms part of the Trust's Same Day Emergency Care (SDEC) work which aims to ensure patients receive the right care at the right time in the right place when they attend our hospitals.
"We know how important it is for patients not to be admitted on to a hospital ward unless it is absolutely necessary and the feedback from patients using the PTU has been amazing. They love the fact that they have individualised care, that there are no waiting times and that their treatment is carried out in a comfortable, safe and quiet environment."