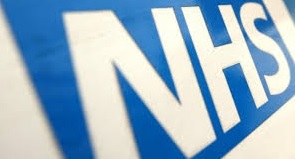 Suffering a miscarriage is devastating but when it keeps happening it can lead to questions such as 'why me?'
In a bid to try and understand the cause of recurrent pregnancy loss (RPL), and to help find effective treatment, women aged 18 to 51 who have experienced RPL – with no known genetic cause, are being asked to take part in a pilot study. It is being carried out by Maidstone and Tunbridge Wells NHS Trust, which is a research active Trust, in collaboration with the University of the West of England, Bristol (UWE).
Women of the same age range who have had a healthy pregnancy are also invited to take part in the study as part of a control group. Every year around 6,000 babies are delivered with the help and support of MTW NHS Trust staff either at Maidstone Birth Centre, Crowborough Birthing Centre or Tunbridge Wells Hospital.
Volunteers will be asked to fill in a consent form and a questionnaire about their health and lifestyle, both of which they will need to bring with them when they are invited for a blood sample to be taken at the Women and Children's Centre at Tunbridge Wells Hospital. During the appointment they will also be asked to fill in a form about past/current medical and reproductive history. Information provided will be completely anonymised for the study which runs until April 2021.
Free hospital parking is available for research appointments and free tea/coffee and biscuits offered to participants after a blood sample is taken.
The European Society for Human Reproduction and Embryology (ESHRE) 2018, published that about 15% of all pregnancies are miscarried, and of this percentage, 2-3% represents recurrent pregnancy loss (RPL) of unknown cause.
Robert Reilly, Blood Transfusion Manager for Maidstone and Tunbridge Wells NHS Trust who is leading on the study on behalf of the Trust, said: "For many women, the cause of this loss is unknown but if simple blood markers could be found that show risk of pregnancy loss, perhaps more helpful preventative treatment could be given to help women maintain their pregnancy.
"Whilst we cannot promise that taking part in the study will benefit the volunteers personally, they may find it satisfying that they have played a part in much needed clinical research into an area of women's health that causes considerable despair to a number of women and indeed their partners.
"The research may also help medical science develop better understanding of the causes of this type of pregnancy loss for women that struggle to complete pregnancy either by natural or assisted means. It may also inform clinical investigations as well as find new therapies and possibly improve the psychological impact that this sad event has on people's lives."
For more information or to take part in the study, email Robert Reilly at rreilly@nhs.net or call 07711070619 or 01622 227124.