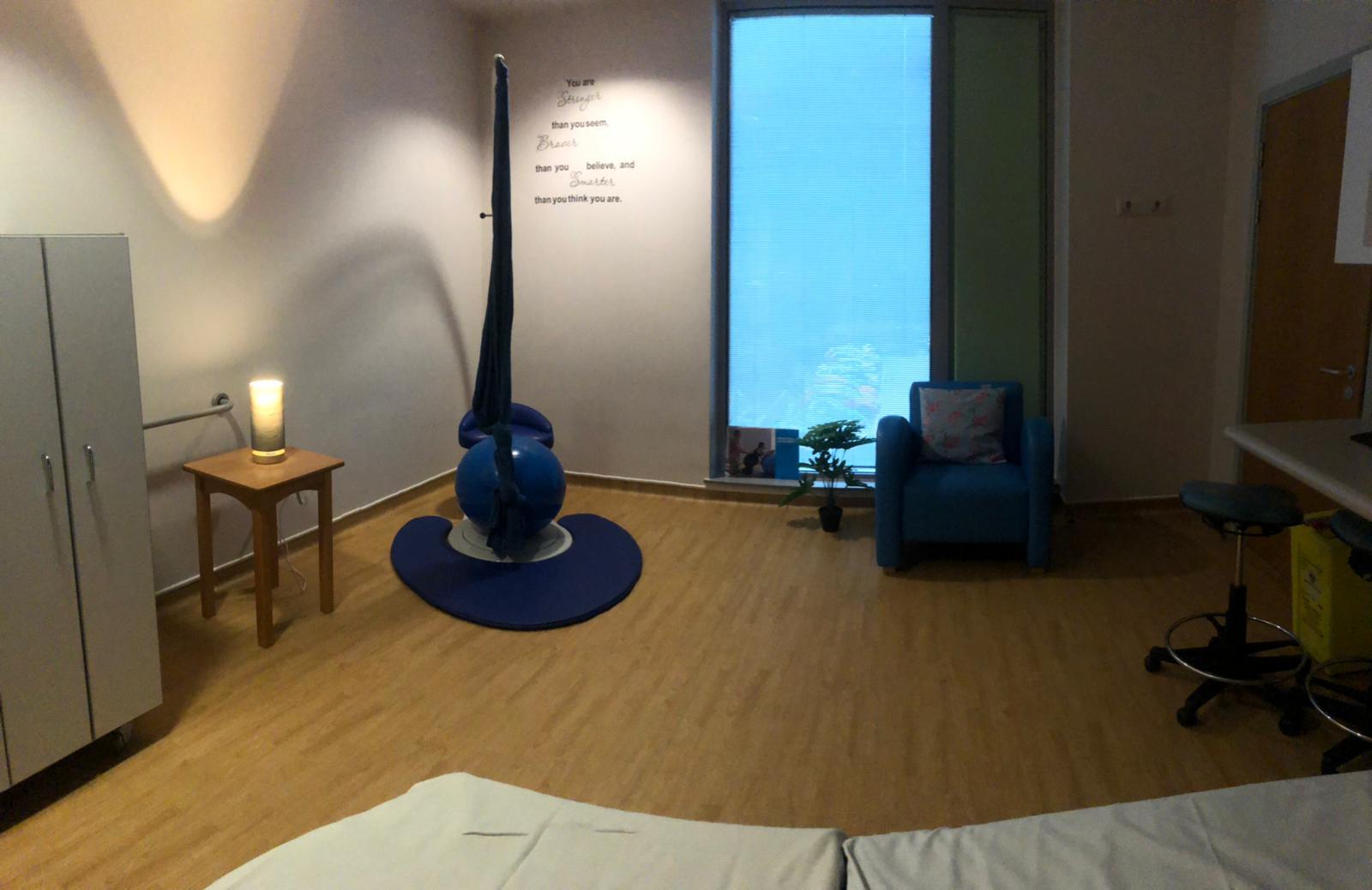 Seven delivery rooms at Tunbridge Wells Hospital have been given a makeover to create a home from home feel thanks to a generous donation.
Soft lighting, cushions, plants, yoga mats and birthing mats, a coffee table, and pictures have been installed along with motivational quotes on the walls of the low risk birthing rooms to help create a calm environment for parents as they prepare to bring their new born into the world.
Former MTW NHS Trust Matron Sarah Woodward donated £350 towards the cost with an additional £550 coming from Maternity Voices – an NHS working group consisting of parents, commissioners and providers (midwives and doctors) working together to review and contribute to the development of local maternity care.
Senior Midwife Alison Chislett-Hammond and Midwife Marina Jeffs, who are leads on the low risk delivery suite, carried out extensive research into what creates a calm birthing environment before buying the items.
Marina said: "Both Alison and I are very passionate about keeping the birthing experience calm and centred in any situation, so those who are expecting and their families feel empowered, focused and in control of the birth that is right for them.
"Creating a home from home environment has been something we have been wanting to achieve for a long time and thanks to the donated funds our vision has now become a reality."
Alison added: "We have had very positive feedback from those who have used our facilities, many of which have stated that they found the rooms lovely and really calming.
"We are keen to promote normality in labour and research has shown that a calm environment is conducive to this.  We also encourage alternative therapies and can provide acupuncture, sterile water injections for back pain in labour and aromatherapy if desired."
With the money left over from the donation the pair hope to buy similar items for the remaining eight delivery rooms over the coming months. In the meantime, expectant people using those rooms will have access to hypnobirthing boxes which contain a lavender plant, diffuser, fairy lights, eye masks and LED candles so they too can experience a calm birth.