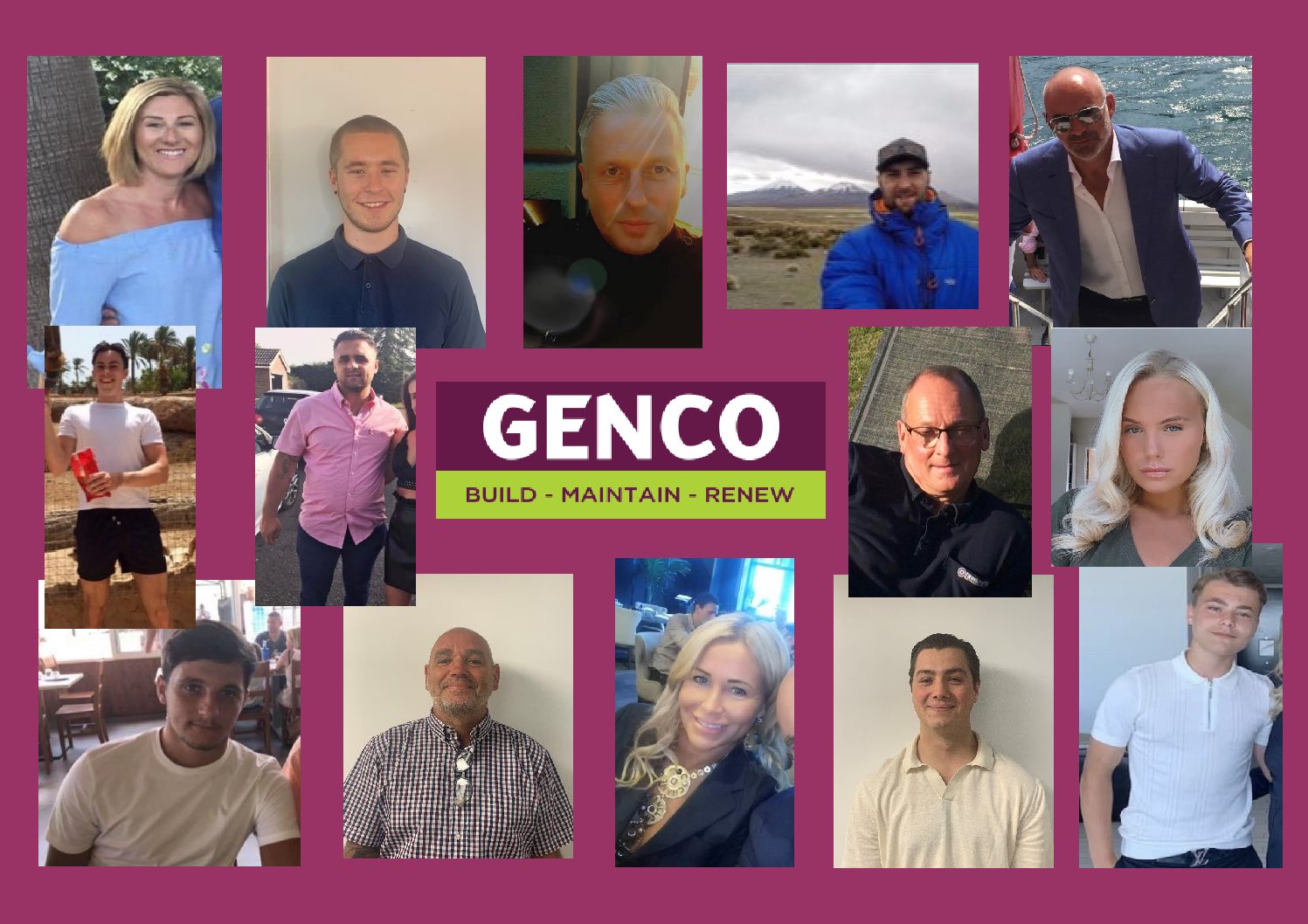 An ex- GB cycle team member and a former Iron Man contender are set to take on a sponsored bike ride to raise funds for Maidstone and Tunbridge Wells NHS (MTW) Charitable Fund.
Nick Dibble, Operations Manager, and John Roberts, Director, at Maidstone based construction company GENCO, will take on the challenge along with 12 of their colleagues on Saturday 12 September 2020.
The team will set off from Maidstone Hospital at 11am and pedal their way to the finish line 13 miles away at Tunbridge Wells Hospital.
Together they hope to raise £500 to add to the generous £2,400 that GENCO has already given to support the Trust's dedicated charity's 'Go the Distance' fundraising campaign which was launched in June to help fund staff health and wellbeing initiatives in response to the Covid-19 pandemic.
Natalie Çelik, General Manager at Genco Construction Services, Maidstone, said: "All members of staff from across the business have embraced the 'Go the Distance' campaign in support of our local hospital.
"Our cycling team includes engineers, office staff from every department, as well as two of our directors who are 'wheelie, wheelie' looking forward to the cycle ride and I am looking forward to being the 'spokes-person'.  As a business we are delighted to back and support our local NHS Trust at a challenging time for everyone.
"We warmly welcome donations to ensure we achieve our fundraising target."
Laura Kennedy, Fundraising Manager at Maidstone and Tunbridge Wells NHS Trust, added: "A big thank you to GENCO who are the latest team to get behind our 'Go the Distance' campaign.
"It's fantastic to see the local community supporting their local hospitals and it's greatly appreciated by the staff at MTW. All money raised by this campaign will be used to support the health and wellbeing of the staff at our hospitals, who are working so hard during the Covid-19 pandemic".
'Go the Distance', which was backed by Dame Kelly Holmes, saw hundreds of people across Maidstone and Tunbridge Wells walking, running or cycling either 5km, 10km, a half marathon or full marathon in a maximum of 30 days in return for sponsorship.
Last month (August) MTW NHS Trust's Chief Executive Miles Scott showed his support for staff by completing a marathon between the Trust's sites – running a total distance of 28.75 miles in under four hours!
To date, the campaign has raised over £10,000 for MTW's Charitable fund.
Anyone wishing to support GENCO's bike ride can donate using the following link: https://www.justgiving.com/fundraising/gencocycle