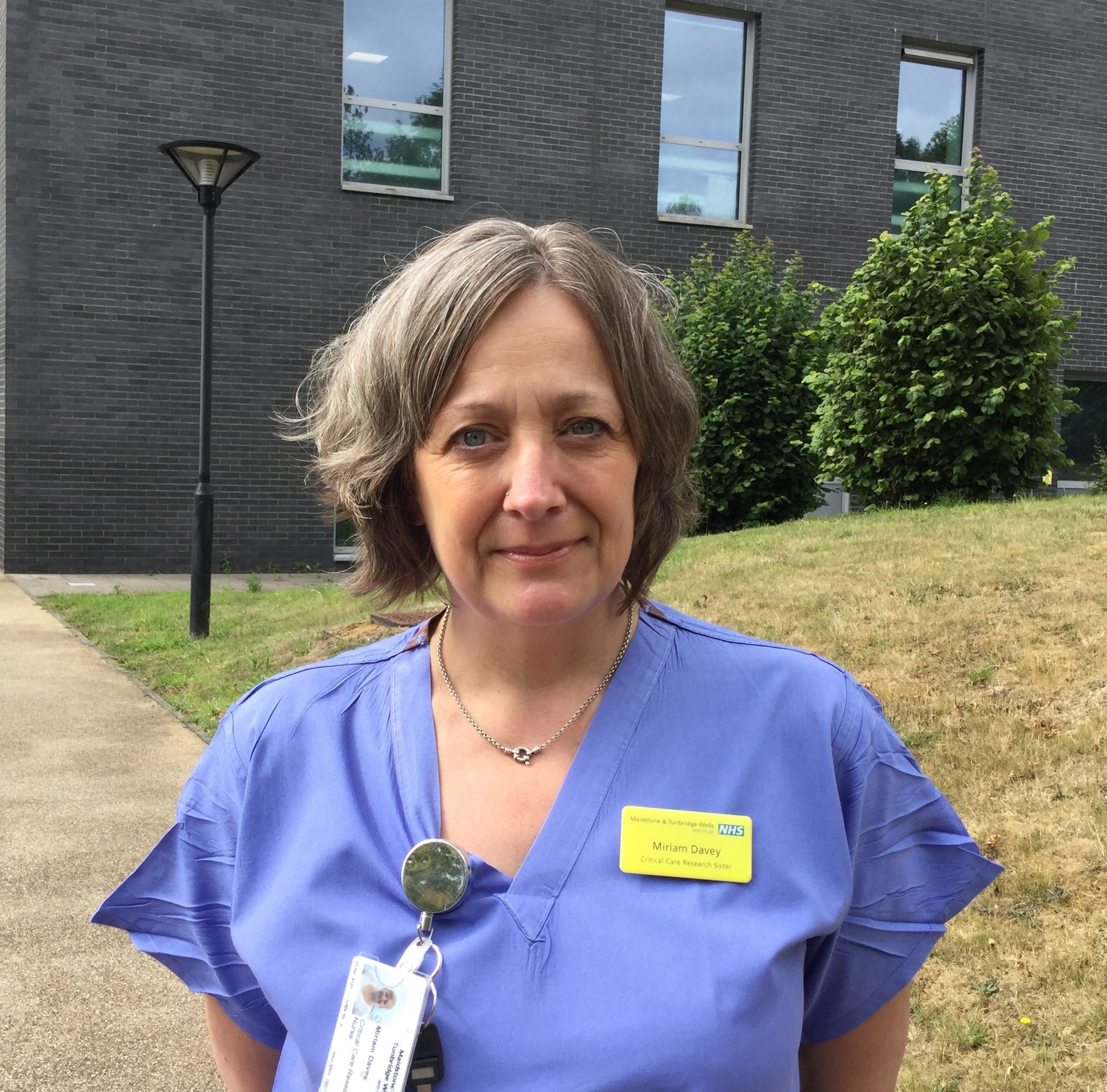 Tunbridge Wells Hospital, part of the Maidstone and Tunbridge Wells NHS Trust (MTW) has been named as one of the top recruiters to a Covid-19 research study. MTW joined the fight against Coronavirus by recruiting Covid-19 patients to participate in a ground-breaking new study of the disease performed by the partnership between the GenOMICC Study Consortium (led by the University of Edinburgh) and Genomics England. The study aims to help us better understand the virus' varied effects on people and support the search for treatments.
Since it joined the study, the total number of patients enrolled onto the GenOMICC study at Tunbridge Wells Hospital has reached 40, and a further 14 have been recruited at Maidstone Hospital – this places Tunbridge Wells Hospital in the top twenty recruiters to GenOMICC in the last two weeks.
Researchers from the University of Edinburgh's GenOMICC project, are working together with Genomics England and over 170 NHS hospitals, including MTW, and the study aims to sequence the genomes of 20,000 people who are severely ill with Covid-19. The data, collected by MTW and other Trusts, will be compared to that from a further 15,000 Covid-19 patients who experienced only mild symptoms.
This ground-breaking research may help explain why some patients with Covid-19 experience a mild infection, others require intensive care and why for some it is sadly fatal. By discovering why some people are predisposed to developing life-threatening symptoms, the initiative will enable novel insights into the virus, as well as possible human factors that influence the effects of the disease, and whether a combination of both shape outcomes for NHS patients.
Miriam Davey, Critical Care Research Nurse in the Intensive Care Unit at Tunbridge Wells Hospital commented: "We are delighted to be supporting this ground-breaking research and pleased that we have already been able to recruit almost 60 patients from MTW into the study. We hope that the findings from this research will enable us to establish a better understanding of Covid-19 and ultimately lead to finding treatments to combat the disease."
Dr Kenneth Baillie, Chief Investigator on the GenOMICC study, said: "Our genes play a role in determining who becomes desperately sick with infections like Covid-19. Understanding these genes will help us to choose treatments for clinical trials. The GenOMICC study has been running since 2016, and has been investigating genetic factors that impact how patients fare in response to a number of severe illnesses. Since the beginning of the Covid-19 outbreak, and with the tremendous support of the UK critical care community, the study has expanded and accelerated enormously, and we are now recruiting in over 170 ICUs across the country. I am delighted to be working with Maidstone and Tunbridge Wells NHS Trust to deliver this important work."