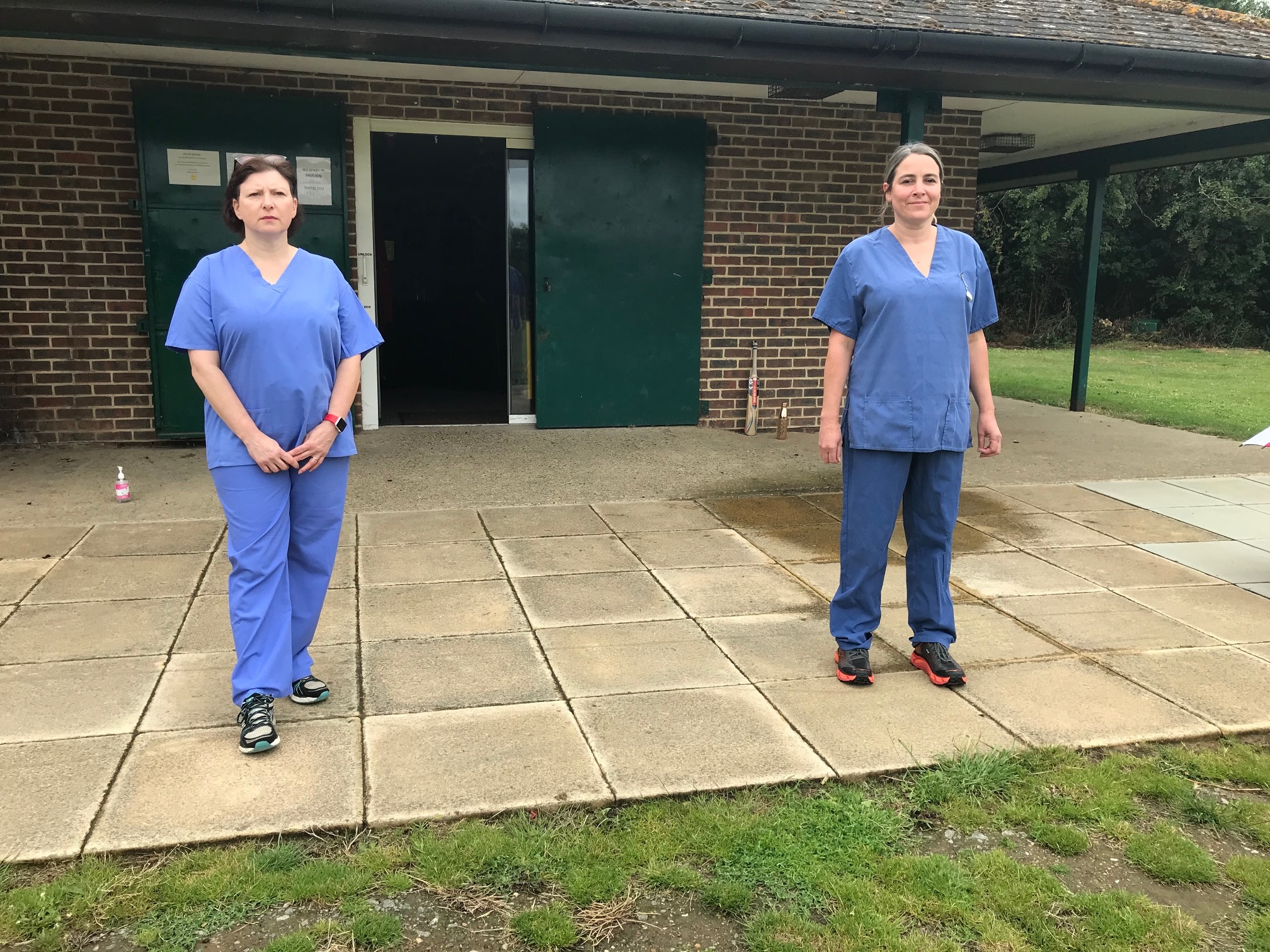 Two England cricket batsmen, who also play for Kent, proudly wore the names of two Maidstone Hospital nurses on the back of their training shirts ahead of the start of the first #raisethebat Test against the West Indies on Wednesday 8 July.
Anna Tunnicliff, who works a Sister in the Emergency Department (ED), featured on Joe Denly's shirt whilst Debi Armstrong, who works as a Clinic Sister in Rubin Clinic, appeared on Zak Crawley's.
As well as working on the frontline the pair, who are both ECB Level 2 cricket coaches, coach the women and girls' cricket team at Town Malling Cricket Club (West Malling) and play for both the Town Malling Swans and Pens ladies' softball and hardball cricket teams. In addition, they also take part in annual international cricket festivals which are held in Spain.
Because of their links with the cricket world and the NHS, the pair were nominated by Town Malling Cricket Club for England Cricket Boards (EBC) 'Raise the Bat' campaign. The campaign aims to highlight cricketing key workers that have been helping to support their community during the coronavirus pandemic by putting their names on the back of players' shirts and on billboards across the country. The three-match series has also been named the #RaiseTheBat Test Series in honour of them.
Each key worker will receive the shirt bearing their name, signed by the player who wore it, to thank them for the work they've been doing.
Anna, from West Malling, who won ECB's National Volunteer Coach of the Year in 2018, said: "It's an absolutely amazing feeling and I'm absolutely honoured to have been recognised by the ECB and Joe Denly for my work as an NHS worker and what I do for cricket at grass roots level.
"The shirt is going to be sent to me once the test series is over and my son has already bagged it so it will be framed and hung on his bedroom in the near future, much to his delight."
Debi, from East Malling, said: "As a woman player, to be picked to go on one of the men's team's shirts is amazing.
"Zak also plays locally so it was really exciting to know my name was on the back of his training top."
Photo courtesy of BBC SE Today