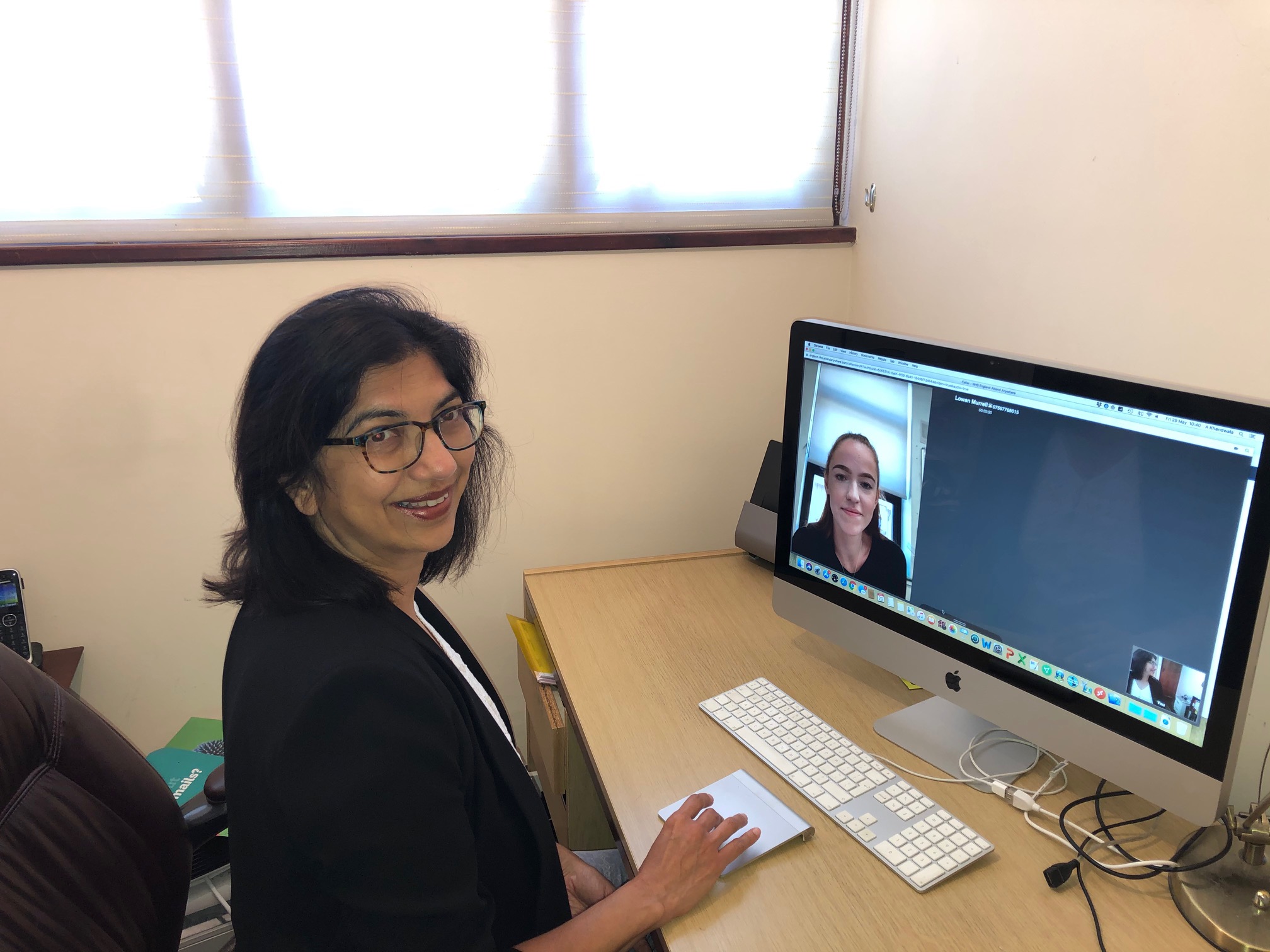 More than 500 patient appointments have been held virtually by Maidstone and Tunbridge Wells NHS Trust during the pandemic after a programme to introduce video consultation appointments (VCA) was accelerated in response to coronavirus (COVID-19).
The Trust's Sexual Health Service started trialling the service back in November 2019, but within four weeks of the pandemic hitting the UK, MTW had swiftly extended the service to eight other departments – Neurology, Oncology, Head and Neck, Women's Health, Respiratory, Orthopaedic, Paediatric and Cardiology.
Over the coming weeks the necessary equipment is being installed so the service can be rolled out to Chronic Pain, Physiotherapy and Speech Therapy too.
In total there are 114 users across the specialities using the service. The benefits of the virtual service include reduced travel times and associated expenses for patients as they can attend their appointment from the comfort of their own home or any other appropriate location. In addition, it is also helping teams across the Trust to improve patient care.
Dr Peter Maskell, the Trust's Medical Director, said: "The total number of patient video consultation appointments (VCA) appointments held from November 2019 up until the end of May 2020 is 560 totalling 122.7 hours of consultations, and 514 of those were conducted during the pandemic which is an increase of just over 1,000% VCAs being conducted since launching last year.
"In addition we are also trialling the technology as a tool in our Emergency Departments (ED) to show Ophthalmologists eye injuries. The camera is attached to a slit lamp so the clinician in ED can shine the light into the patient's eye and send the video images directly to the Ophthalmologist. It means if the Ophthalmologist is not close to ED they can view the images from where they are and diagnose the patient far more quickly, meaning the patient is treated quicker and they don't have to wait around."
Jane Saunders, the Trust's Programme Director for EPR and Digital Transformation, said: "The NHS has been working for some time to introduce digital technology to support patient care. Covid-19 has highlighted how invaluable technology is and how we can utilise it properly within the Trust to benefit patients and clinicians alike.
"Our forthcoming digital transformation strategy aims for outpatient care to continue to utilise technology by default and the use of video conferencing technology is a great step in achieving this goal.
"As we return to normal levels of activity, we anticipate up to 60% of future outpatient appointments will be carried out via phone or video conferencing. This will enable us to comply with social distancing recommendations, to maintain safety for patients, and help us ensure we have sufficient staff for those patients who need to come into hospital for a face to face consultation."
For more information about MTW NHS Trust's video consultation appointments (VCA) click here.