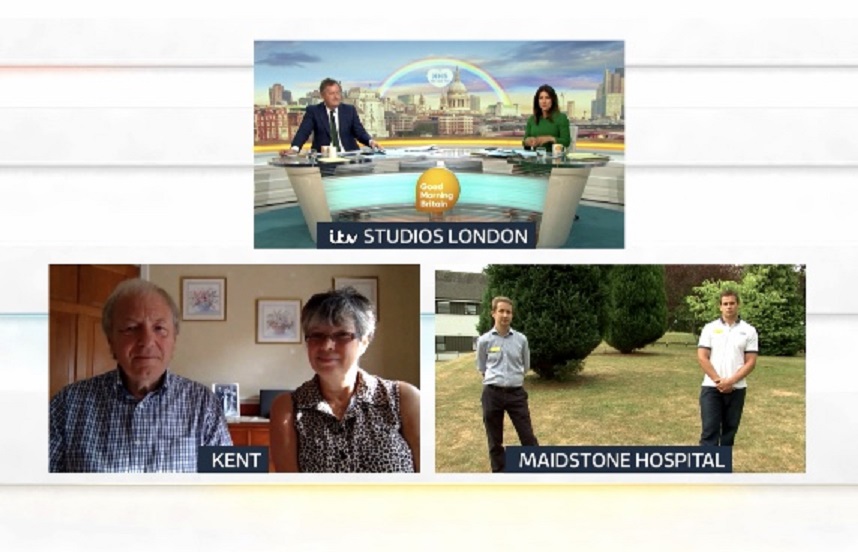 In case you missed it….
Former patient Peter Ananicz, who beat coronavirus, was reunited live on Good Morning Britain yesterday (Wednesday 3 June 2020), with Dr Andy Taylor and Physiotherapist Mike Hathaway who helped care for him.
Peter spent a total of 17 days in Maidstone Hospital, 12 of which were spent on a ventilator on ITU.
You can watch the heartwarming reunion below.