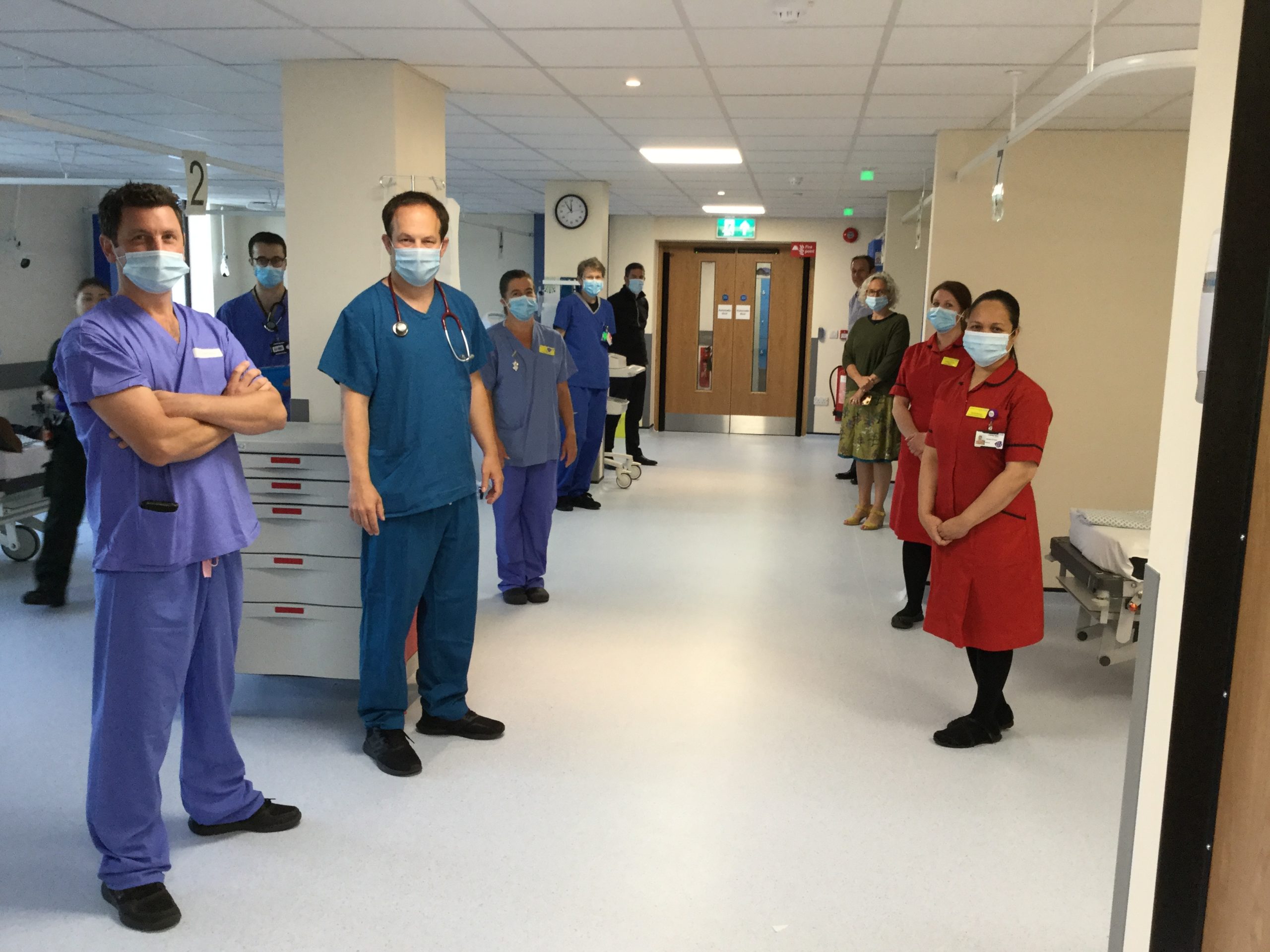 An assessment area for patients brought by ambulance to Maidstone Hospital's Emergency Department, has more than doubled in size to help ensure patients receive rapid access to the right care and treatment by the right people in the right place.
As part of Maidstone and Tunbridge Wells NHS Trust's ongoing plans to improve patient care, the number of bays in the Rapid Assessment Point (RAP) has increased from three to seven after the service was moved to the front entrance.
In order to create the clinical area, several offices were relocated to the new Acute Assessment Unit (AAU)* which opened at the beginning of March and is sited next to, and accessed via ED. The total cost of the RAP expansion project, which was overseen by the Trust's Estates Department, was £400,000. Included in the cost are plans to convert the former RAP area into further clinical space.
John Clulow, Consultant/Lead Advanced Clinical Practitioner, Medicine and Emergency Care, said: "RAP is a national best practice tool designed to support best patient care.
"Patients who arrive by ambulance are taken to RAP where they are assessed by a senior clinical decision maker, such as an emergency medicine registrar or consultant. That person can then either refer the patient to a speciality such as the medical or surgical teams or order tests or images to help diagnose a patient so those investigations are ready when they are assessed by the next emergency clinician, speeding up their visit to the department.
"Increasing RAP's capacity at Maidstone Hospital allows rapid handover of the patient's care from SECAmb to our staff. As a result the SECAmb crew is then able to get back on the road and respond to the next emergency call in the community."