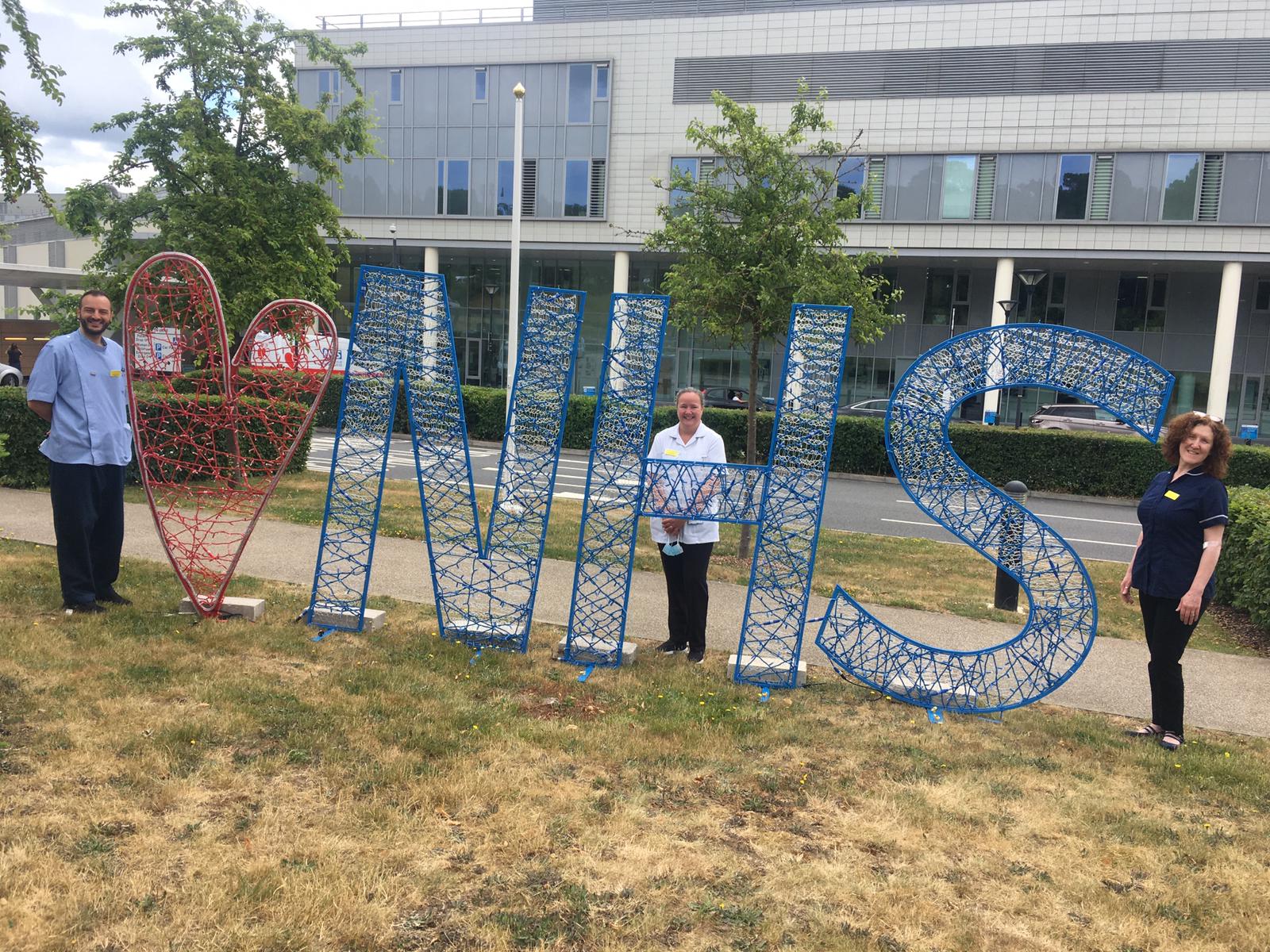 A giant 'love NHS' light installation has been temporarily installed outside the main entrance of Tunbridge Wells Hospital to thank NHS staff for all their hard work during the current Covid-19 pandemic.
It will remain there until Wednesday 17 June before moving to Maidstone Hospital where it will proudly sit until Sunday 21 June 2020.
Throughout the duration of its stay, the giant red heart and large blue NHS letters will be lit up to greet staff and patients as they arrive at the hospital sites.
The Christmas Decorators Limited, which has local branches based in Crowborough and Farningham, loaned the display to Maidstone and Tunbridge Wells NHS Trust as part of a country wide tour.
Standing at two metres tall and five metres wide, the lights were first displayed at the Walton Centre in Liverpool before moving to Manchester, Leeds and Nottingham NHS Trusts. The final leg of their journey will see them stand on College Green outside the Houses of Parliament.
Claire O'Brien, the Trust's Chief Nurse, said: "We are delighted to host this wonderful NHS light installation as it makes its journey across the country.
"I know it will be a shining light for our staff at the Trust as they start and finish their shifts at these challenging times.
"Over the last three months the Trust has received many donations from individuals, businesses and organisations and we are very grateful to The Christmas Decorators and everyone who has shown their support."
Daniel Doughty, Company Director, Surrey and East Sussex region, at The Christmas Decorators, said: "With over 500,000 people's health and well-being at the centre of their heart, the hard-working staff at Tunbridge Wells and Maidstone hospitals have been further stretched by Covid-19.
"Whilst they always work tirelessly and their efforts are always appreciated, we felt that if we could help by bringing a little boost to the fabulous workers, in the way we know best, then it's something that we had to do.
"We hope the lights bring a smile to the faces of both the staff and the patients of our community."