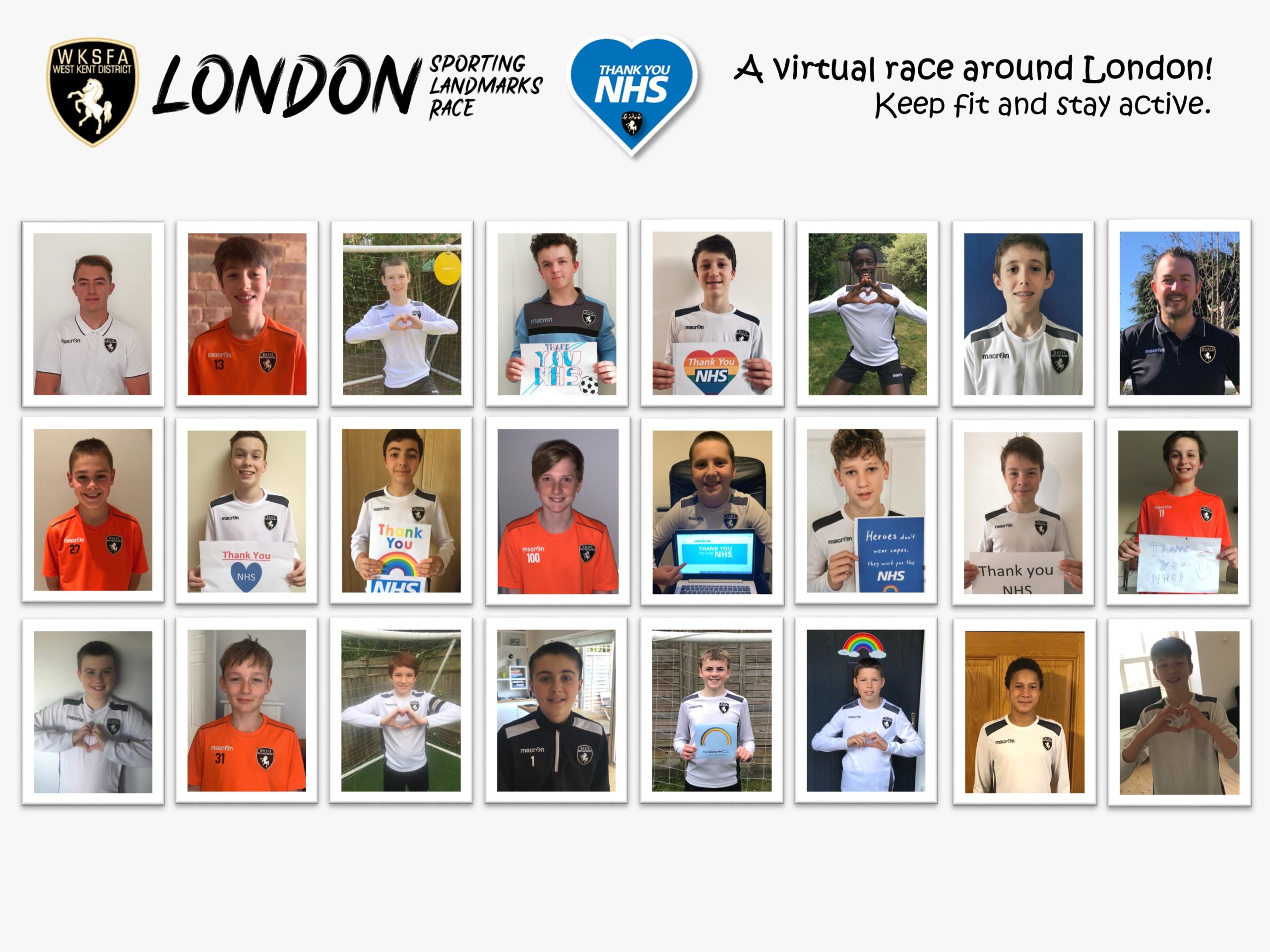 Under 13's West Kent Football Squad have scored the winning goal for Maidstone and Tunbridge Wells NHS Trust Charitable Fund by raising an incredible £1,451.
Players, coaches and parents were set a challenge to run a 70 mile virtual route which started in Tunbridge Wells and 'visited' some of the capital's most famous sporting landmarks before ending at the Olympic Park. Over the course of five weeks the team clocked up an impressive 1,483 miles between them by either running outside, around their gardens or on treadmills, with some participants completing the challenge in just seven days.
Team Manager Josh Smith spoke about why he chose to fundraise for the charity. He said: "From a personal perspective, I've had several generations of family relatives working in and around the NHS, so I know exactly how much of an outstanding job they are doing during these unprecedented times. Words are simply not enough to thank them for all their hard work and determination to ensure this pandemic does not get the better of us."
The Trust has supported the squad as a result of players suffering from injuries and the squad wanted to return the favour to them in these testing times.
Squad member Tom Underwood, 12, from Tunbridge Wells, took part in the challenge alongside his father Andrew Underwood. Tom said: "I wanted to get involved with the virtual run around London so that I had a goal during lockdown and to have something to do every day, it was also a great way to keep my fitness up whilst there was no football."
Reflecting on their achievement, Dad Andrew added: "It was a great motivator to get outdoors – the challenge seemed like a lot at first but day by day my confidence improved and I believed I could complete it. Every time Tom and I ran together was a high point, and that's something I intend to continue!"